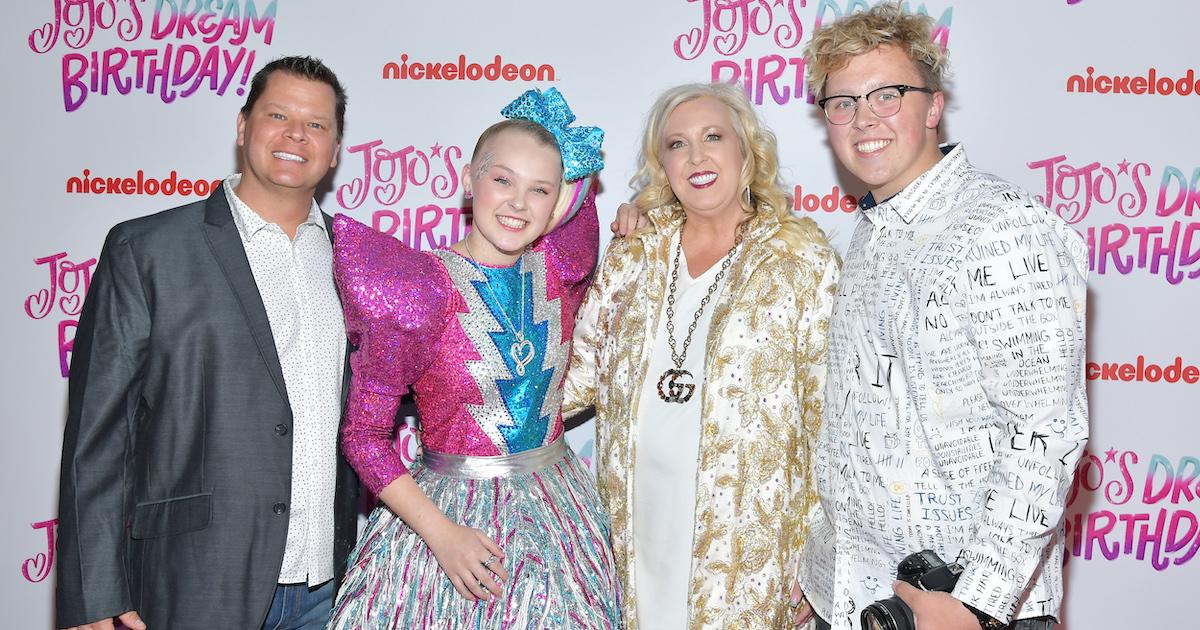 JoJo Siwa Says Her Mom Is "Not a Stage Mom" and That's Why She's Been So Successful
Known for her bubbly personality, her high side ponytail, and her larger-than-life bows, dancer / social media star Joelle Joanie "JoJo" Siwa is an absolute icon for kids. After getting her start as a finalist in Abby's Ultimate Dance Competition in 2013, the now-17-year-old won a spot on Abby Lee Miller's ALDC dance team in 2015.
She earned a following of devoted fans after she started appearing on the hit Lifetime series Dance Moms, and JoJo subsequently began recording dance anthems.
Article continues below advertisement
In the years since she was on reality TV, JoJo has become a vlogging star, and she has more than 11 million subscribers on her YouTube channel. The Nebraska native also has more than 22 million followers on TikTok, 9.2 million followers on Instagram, a lucrative bow line, and a slew of merchandise, giving her an estimated net worth of more than $12 million.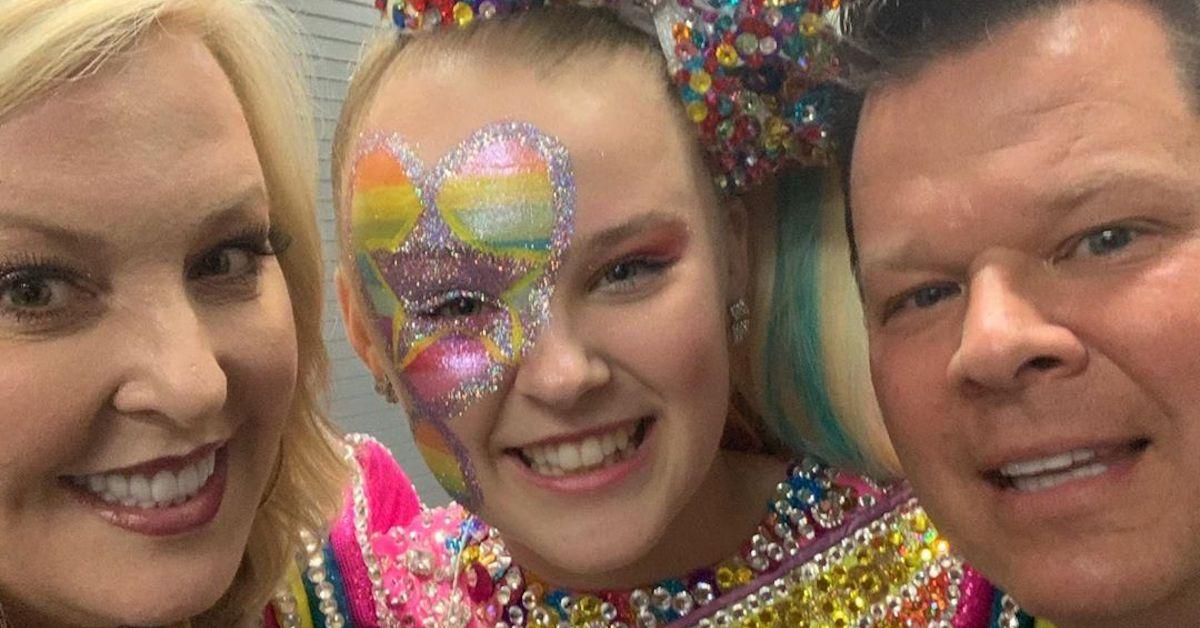 Article continues below advertisement
While many children who get fame at an early age are unable to handle it, JoJo credits her parents, Jessalyn and Tom Siwa, for keeping her grounded. Her mom was the one who sent in JoJo's audition tape to Abby's Ultimate Dance Competition, and she always knew that her daughter would bring joy to the public.
Who are JoJo Siwa's parents? Read on to find out more about the social media star's upbringing and family life.
Who are JoJo Siwa's parents?
JoJo was born in Omaha, Nebr. in 2003 to Tom and Jessalyn Siwa. Tom is a chiropractor, and Jessalyn is a dance instructor, which explains how JoJo got into dance in the first place.
The two are also parents to son Jayden, who was born in 2000. The family now resides in a $3 million home in Los Angeles that JoJo bought in December of 2019.
Article continues below advertisement
Both Tom and Jessalyn have Instagram accounts now where they express their pride for JoJo and Jayden. Jessalyn is fully devoted to her daughter's career these days, and she works diligently on creating some of JoJo's most blinged-out looks. She also was the original creator of the iconic bows that JoJo wore on Dance Moms.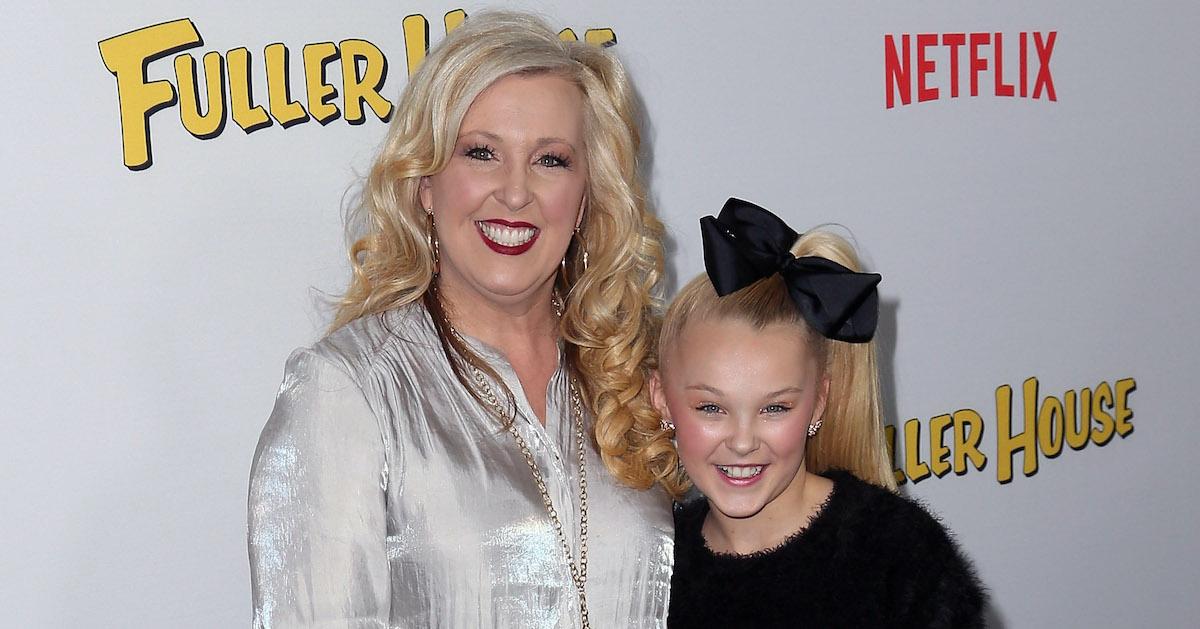 Article continues below advertisement
Jessalyn said that JoJo helps kids be "their best selves."
In March of 2019, Jessalyn and JoJo sat down with Sheinelle Jones from Today to discuss JoJo's meteoric rise to fame, and how she's been able to turn her role on Dance Moms into a multi-million dollar career.
When she was pregnant with JoJo, Jessalyn said that she could envision a little girl dancing and wearing bows. But, she never could have imagined just how popular the "D.R.E.A.M." singer would become.
Jessalyn noted that she didn't ask JoJo before she sent an audition video to Abby's Ultimate Dance Competition, but that the then-10-year-old was thrilled when she found out that she made the show.
JoJo explained that her mom never put extreme pressure on her to succeed. She also said that if she decided to stop vlogging and performing in favor of another venture, Jessalyn would fully support her.
Article continues below advertisement
"She's not a stage mom," JoJo said about people's biggest misconception about Jessalyn. "A lot of people think that my mom is crazy, and a lot of people think that she's like, 'oh you have to make a YouTube video and you have to perform good.' [She's] literally the most opposite of that. She's like, 'JoJo, turn your computer off and stop working."
Article continues below advertisement
"Her thing is that she just wants me to be happy. My second dream in life is to be a surgeon, and if I was like, 'I'm done with this, I want to be a surgeon,' she'd be like 'Are you sure? You worked really hard.' I'd be like, 'yes, Mom, I'm sure' and she'd be like, 'OK, we're going to Harvard,'" JoJo continued. "She'd be really all about it."
Jessalyn said that JoJo's greatest gift, and the reason why kids around the country have flocked toward her content, is that she's always positive and encouraging. While some believe that this is an act, Jessalyn explained that's just who JoJo is.
"I think everyone just wants to be their best selves and JoJo makes you feel like it's OK to be that way," she said. "Because everyone feels a little awkward and a little insecure, no matter how amazing you really are. Everyone feels like that; so it's OK. It's normal."
Considering JoJo's unparalleled success, it's clear that Jessalyn and Tom did something right.