'Jolly Good Christmas' on Hallmark Promises a London Good Time
Hallmark fans are in for a London-style treat in new Christmas move 'Jolly Good Christmas'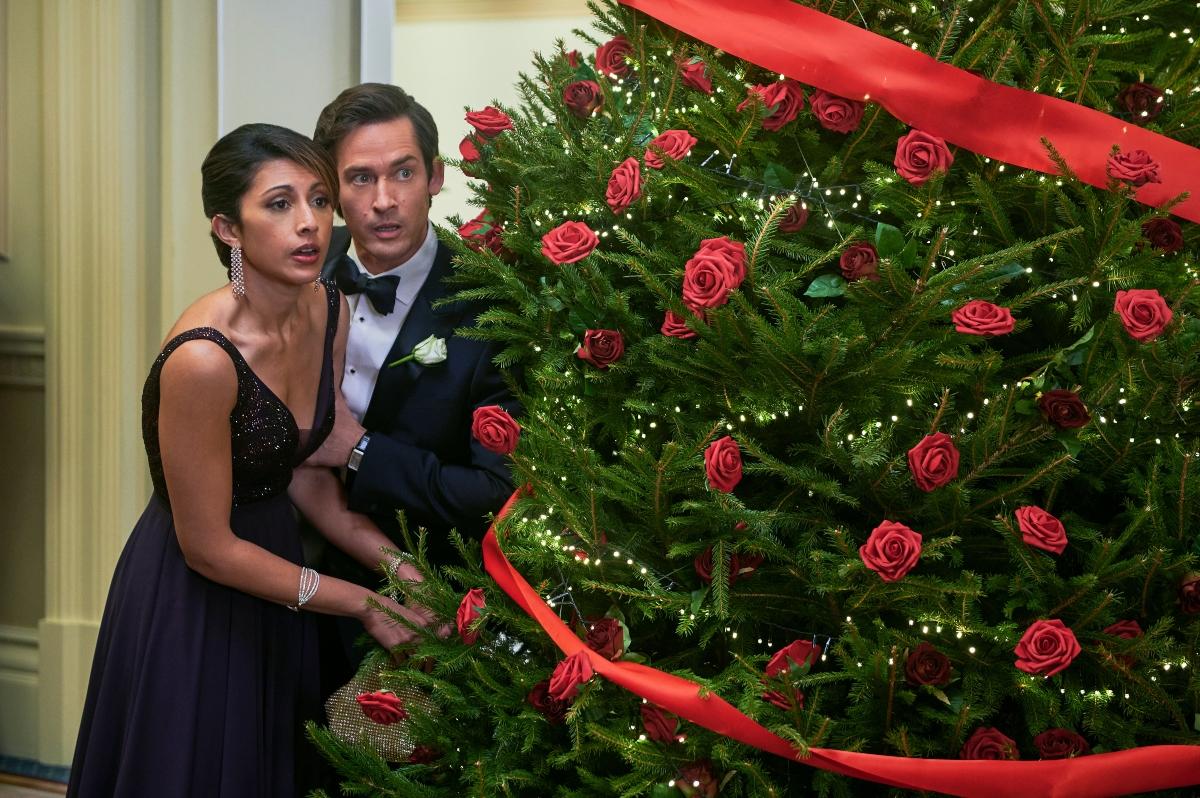 It's the most wonderful time of the year – for Hallmark lovers at least! Jolly Good Christmas starring Will Kemp as David and Reshma Shetty as Anji premieres Saturday, October 29 at 8 p.m. EST in part of the network's "Countdown to Christmas" – and the romantic special takes us through some of London's most delightful landmarks. Let's take a look at all of the Jolly Good Christmas filming locations!
Article continues below advertisement
'Jolly Good Christmas' was filmed in its entirety in London, England.
"We can't wait to transport our viewers 'across the pond' for this special, holiday adventure," senior vice president for development and programming at Crown Media Family Networks Samantha DiPippo previously told Variety. "We're thrilled to have been able to feature famous sites and set our story against the unique backdrop of London at Christmastime."
Article continues below advertisement
The network also promises further features of "iconic landmarks throughout the city."
According to a press release, "David (Kemp) is an American architect who recently moved to London for a prime opportunity in a prestigious firm. With just three days before Christmas, he has yet to purchase a gift for his girlfriend, who also happens to be the boss' daughter. While out shopping, David crosses paths with Anji (Shetty), a professional shopper, who raises an eyebrow over his choice of a gift card.
When David and Anji end up crossing paths again, he decides to hire her in the hopes of finding just the right gift. Thanks to a series of unexpected events, David finds himself on a wild adventure across Jolly Old London as Anji helps him search for the perfect present."
Article continues below advertisement
We were recently treated to a behind-the-scenes glimpse of which parts of London fans will see – though the network did not provide further or specific details. Mark Vennis serves as the UK co-producer on this film alongside Leif Films Media and Movie House Entertainment, executive producers Leif Bristow, Jane Goldenring, Carol Baum and Danny Webber, producers Agnes Bristow and Borga Dorter, and Jonathan Wright directly from a script by Ron Oliver.
Article continues below advertisement
Will Kemp recently opened up about the filming experience during an interview.
Speaking with TV Fanatic, Will shared what was so exciting for him about taking on this role. "Jolly Good Christmas takes place in London three days before Christmas. An absolute joy to be able to film in London, which I don't surprisingly get to do that much at all," he explained.
"One of the challenges of this, and I love a challenge, was playing an American, which I have done quite a bit in the past, but also the real challenge of playing an American in London, shooting in London, surrounded by Londoners and the crew."
Article continues below advertisement
London serves as a beloved location for multiple Christmas classics.
Other Christmas movies filmed in London, England include 2003 hit Love, Actually starring Kiera Knightley and Emma Thompson and A Castle for Christmas on Netflix starring Brooke Shields.
Watch Jolly Good Christmas starring Will Kemp and Reshma Shetty on Saturday, October 29 at 8 p.m. EST on the Hallmark channel!