Jonah Johnston's Girlfriend Isn't Happy About His Parents Reading Their Texts
Jonah Johnston is the oldest son on '7 Little Johnstons' and now that he has a girlfriend, fans are curious about who she is outside of the show.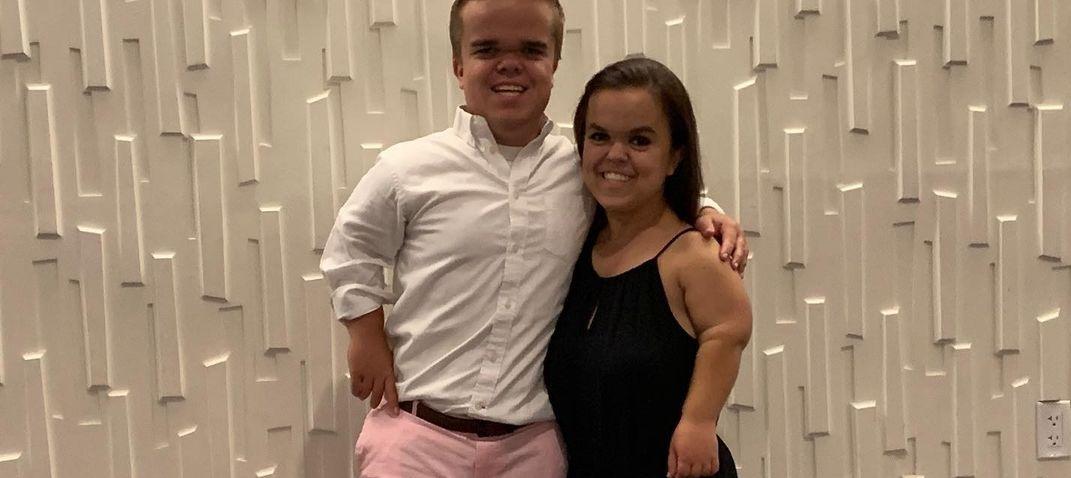 TLC's 7 Little Johnstons premiered in 2015 and introduced the world to a family whose members all have achondroplasia dwarfism. But, as with any family with as many kids as the Johnstons, things haven't always been perfect. And now that eldest son Jonah Johnston has a girlfriend he's serious about, things could get even more interesting.
Article continues below advertisement
But who is Jonah Johnston's girlfriend?
Jonah introduced his girlfriend, Ashley, on the Jan. 5, 2021 episode of 7 Little Johnstons, but it didn't exactly go smoothly. While Jonah's parents, Amber and Trent Johnston, have grown closer to his sister's boyfriend, they had yet to express such emotion for Ashley. That could be because they hadn't gotten to know her too well at the time, but it might also be because Ashley is a lot more reserved than some members of the family.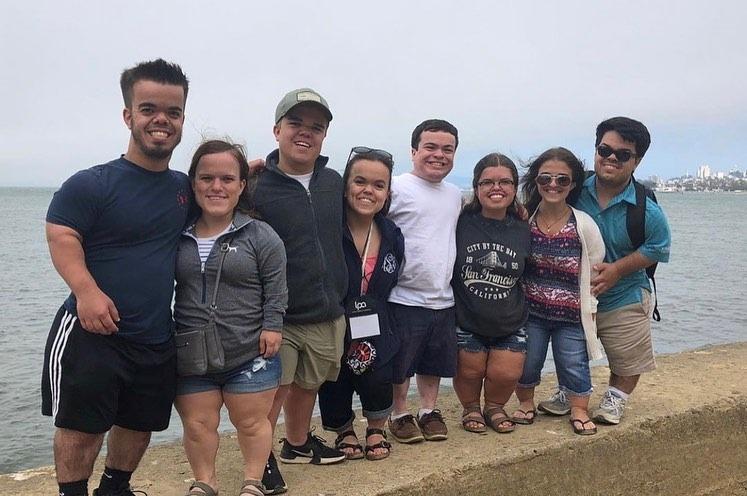 Article continues below advertisement
Jonah and Ashley are in a long-distance relationship.
And, while the Johnstons live in Georgia, Ashley's family is from North Carolina. Even if Amber and Trent aren't wild about the thought of their son growing up, things seem to be progressing in that way. At the start of Season 8 of 7 Little Johnstons, Jonah's parents tried to explain their concerns with the pair potentially moving too fast.
Ashley did reveal in the Jan. 5 episode that she was harboring the secret of potentially moving in with Jonah, which would be a big step for them. But, judging by her relationship with Jonah, she is definitely the kind of strong person he needs to help keep him grounded.
Article continues below advertisement
In the end, Jonah and Ashley didn't move in together and Amber and Trent actually warmed up to her considerably. Jonah did end up moving out of his parents' house and in with a friend — which was something he didn't tell Ashley about until after it was said and done. Although she was clearly surprised (a maybe a bit disappointed), it wasn't a deal-breaker for the couple at the time.
Article continues below advertisement
Are Jonah Johnston and Ashley still dating?
At the end of 7 Little Johnstons Season 11, Jonah had a scary encounter with a substance called Delta 8. Things still weren't quite right by the Season 12 premiere.
"Work's not going well at all, I'm living with my friend and that's going OK," the 22-year-old explained. "Ashley and I have been dating a little over three years. Where me and Ashley are, it definitely could be better. All the situations, I think, could be better."
The Season 12 trailer also suggested Jonah and Ashley's relationship could be suffering for a couple of reasons. "My struggles with anxiety have been causing me to not prioritize Ashley as much as I should," Jonah said.
Article continues below advertisement
There's also the fact that Trent and Amber read Jonah and Ashley's text messages to each other — and it looks like they found something they felt needed addressing. Ashley wasn't thrilled about the snooping. "The fact that they went through his phone, it kind of scared me," Jonah's girlfriend said in the trailer.
Article continues below advertisement
The scene then cut to Amber stressing, "It's just not going to work." Is it possible that Amber and Trent pressured Jonah to break up with Ashley?
Catch new episodes of 7 Little Johnstons Tuesdays at 9 p.m. EST on TLC or on the Discovery Plus app.