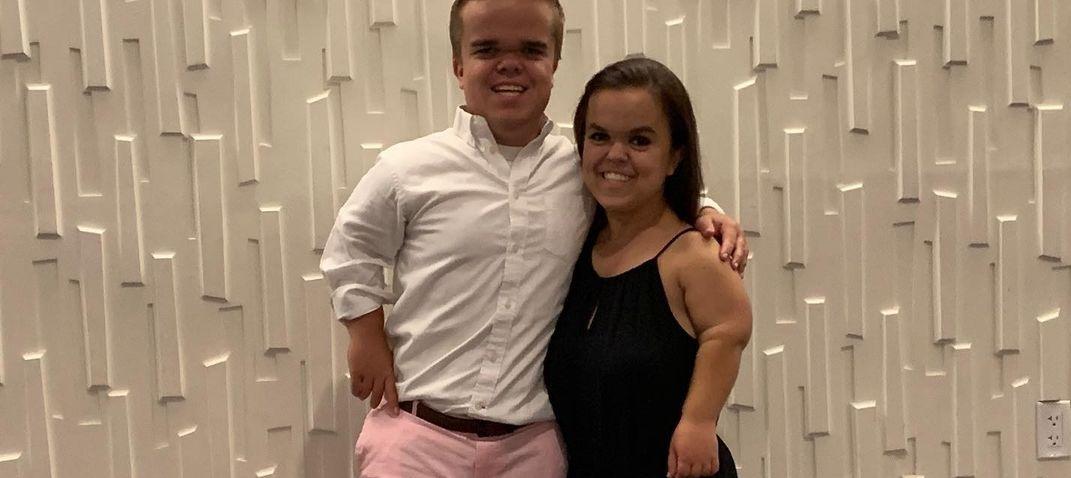 Jonah Johnston's Parents Are Finally Warming up to His Girlfriend
TLC's 7 Little Johnstons premiered in 2015 and introduced the world to a family whose members all have Achondroplasia Dwarfism. But, as with any family with as many kids as the Johnstons, things haven't always been perfect. And now that eldest son Jonah Johnston has a girlfriend he's serious about, things could get even more interesting.
Article continues below advertisement
But who is Jonah Johnston's girlfriend?
Jonah introduced his girlfriend, Ashley, on the Jan. 5, 2021 episode of 7 Little Johnstons, but it didn't exactly go smoothly. While Jonah's parents, Amber and Trent Johnston, have grown closer to his sister's boyfriend, they had yet to express such emotion for Ashley. That could be because they hadn't gotten to know her too well at the time, but it might also be because Ashley is a lot more reserved than some members of the family.
And, while the Johnstons live in Georgia, Ashley's family is from North Carolina. Even if Amber and Trent aren't wild about the thought of their son growing up, though, things seem to be progressing in that way. At the start of Season 8 of 7 Little Johnstons, Jonah's parents tried to explain their concerns with the pair potentially moving too fast.
Article continues below advertisement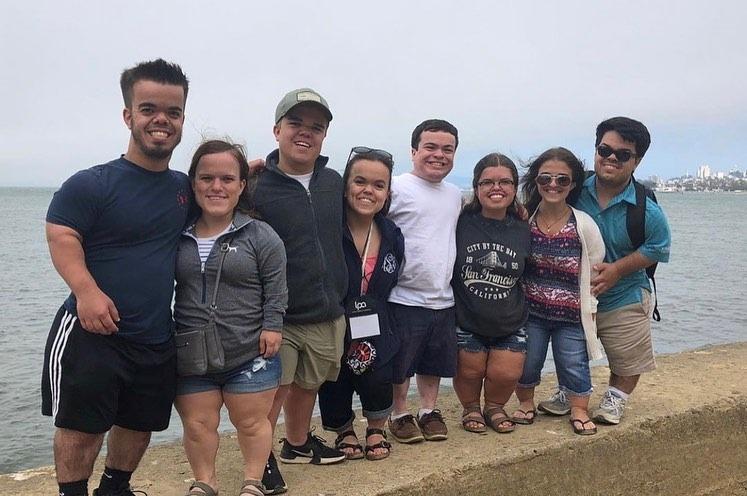 Ashley did reveal in the Jan. 5 episode that she was harboring the secret of potentially moving in with Jonah, which would be a big step for them. Although Ashley is featured on Jonah's Instagram, she doesn't appear to have a public account of her own, so there's little known about who she is outside of the show. But, judging by her relationship with Jonah, she is definitely the kind of strong person he needs to help keep him grounded.
Article continues below advertisement
In the end, Jonah and Ashley didn't move in together and Amber and Trent actually warmed up to her considerably. In fact, in the Season 8 finale, Amber told Jonah that she saw a renewed energy and motivation in him any time Ashley came to visit from her home state. It seems like she might have been the best thing for him, but the distance could put a strain on their relationship.
Article continues below advertisement
There were rumors before of Amber and Trent Johnston getting a divorce.
While Trent and Amber's kids continue growing up and dating, their own relationship has faced its challenges over the years. In April 2019, Amber opened up to Good Housekeeping about facing issues within their marriage, but said that she and her husband have made it a point to remain dedicated to their relationship.
"We not only hit a big mark with the kids and all of them having their own personalities, but it's definitely put a heavy strain on Trent and I," Amber said at the time. "We're at a very challenging mark in our family dynamics and home." She added, "We know that a relationship, parenting, and marriage is a constant work in progress. With both of us feeling that and knowing that, we don't give up."
Article continues below advertisement
How old are all of the '7 Little Johnstons' kids?
When 7 Little Johnstons originally premiered, the Johnston kids were all pretty young. Most have grown up on TV, though, and now all five of the kids are getting older and will all be ready to move on from home soon enough. As the oldest in 2021, Jonah is 20, Anna is the second oldest at 19, Elizabeth is 18, and Alex and Emma are 14.
Clearly, the Johnstons have their hands full, especially with Jonah in college and getting ready to start a life that includes his parents and siblings even less. It's still unclear if Jonah and his girlfriend will move in together before Season 9 of 7 Little Johnstons, but the relationship itself is proof of how much he has grown and how much things are changing within the family.