Congrats! Jonathan Bennett Reveals His Boyfriend Popped the Question
'Holiday War' star Jonathan Bennett revealed that he and boyfriend Jaymes Vaughan are engaged. Details on how Jaymes popped the question.
Ever since his Mean Girls fame, Jonathan Bennett — aka Aaron Samuels — has appeared on TV screens regularly through the years. From starring in Celebrity Big Brother and A Dogwalker's Christmas Tale, to hosting Cake Wars and Holiday Wars on the Food Network, Jonathan's resume is far from boring.
Article continues below advertisement
And yes, he still looks sexy with his hair pushed back, in case you were wondering — just ask his super supportive, super fetch fiancé, Jaymes Vaughan.
The couple just announced on Nov. 30 that they are engaged. Keep reading to find out how Jaymes popped the question.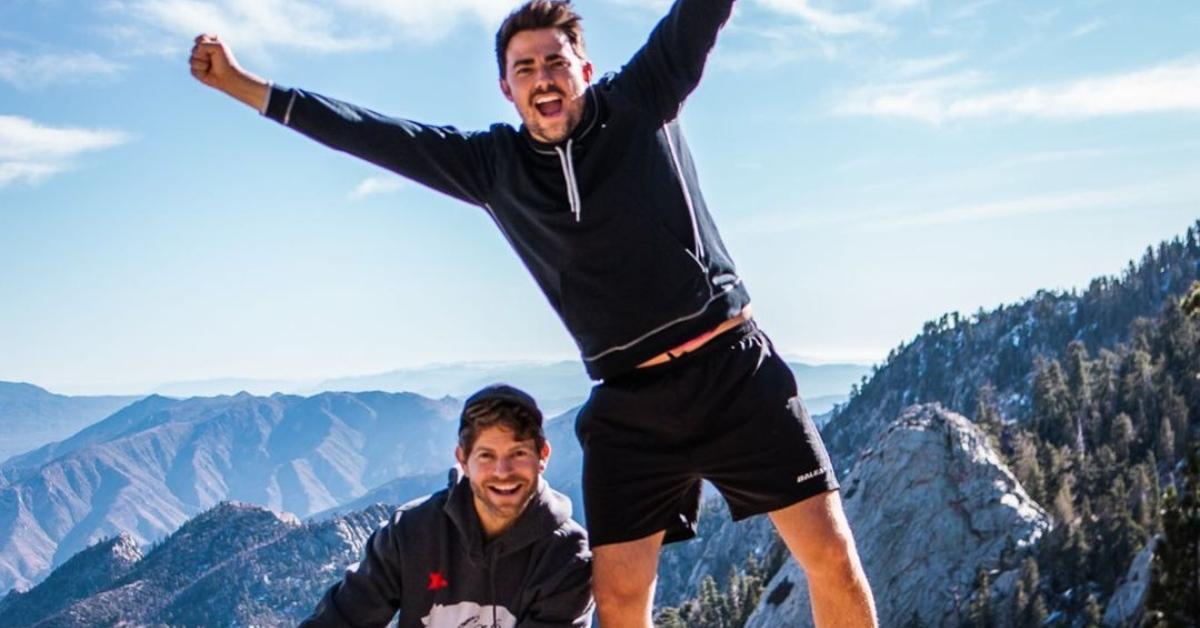 Article continues below advertisement
Jonathan Bennett's boyfriend proposed in the most romantic way.
"He wrote me a song!" the actor revealed to People. "We would always hear songs and think, 'Oh that would be our song if just this part or that part were different,' so as a result we didn't have a song that was 'ours.'"
Well, Jaymes decided to change that and explained to the outlet that he wrote the song while his husband-to-be was filming in Canada.
"Every single part of the song was personal to Jonathan," Jaymes said. "Every lyric, even the structure of the melody was designed with how I knew he'd sing it back to me. He has this really cute way of singing things back to me. I just wanted him to feel like the most special person in those three minutes of first hearing the song."
Article continues below advertisement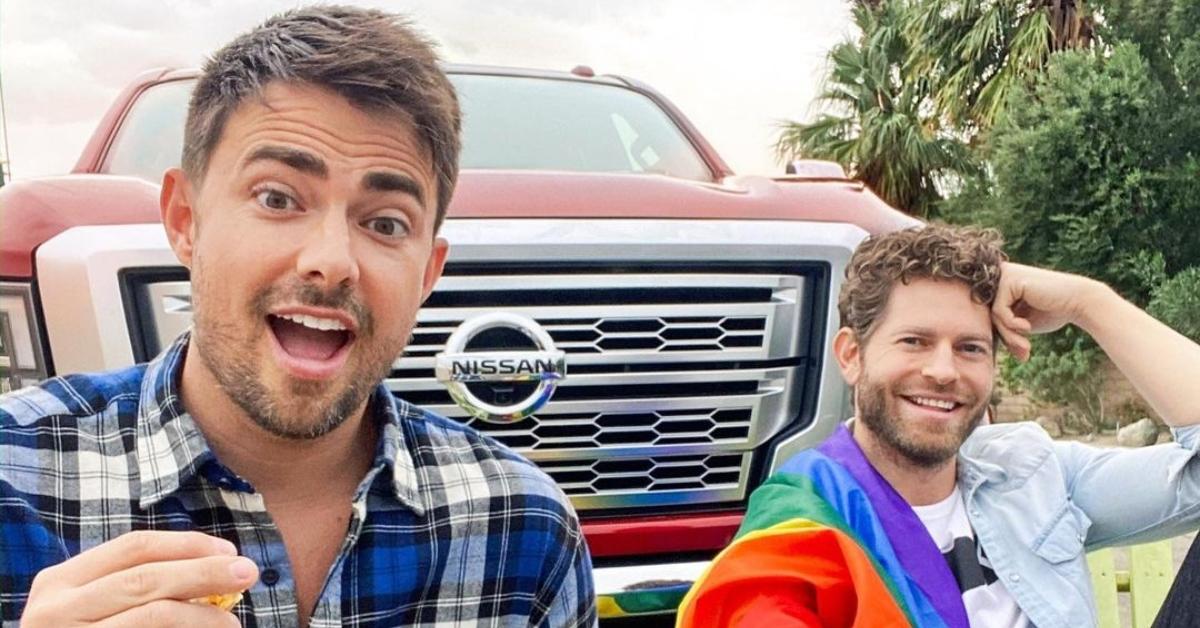 When Jaymes eventually popped the question, the Mean Girls star confirmed that he did indeed "ugly-cry." Concluding, "I can't wait to get married!"
So, just who is Jonathan's fiancé?
Article continues below advertisement
Jonathan Bennett's fiancé is also a TV star.
Jaymes and Jonathan are quite the TV power couple. You can find this regulation hottie weekdays as host of the syndicated entertainment news show Celebrity Page. Jaymes has also been a guest on The Talk and Access Hollywood LIVE.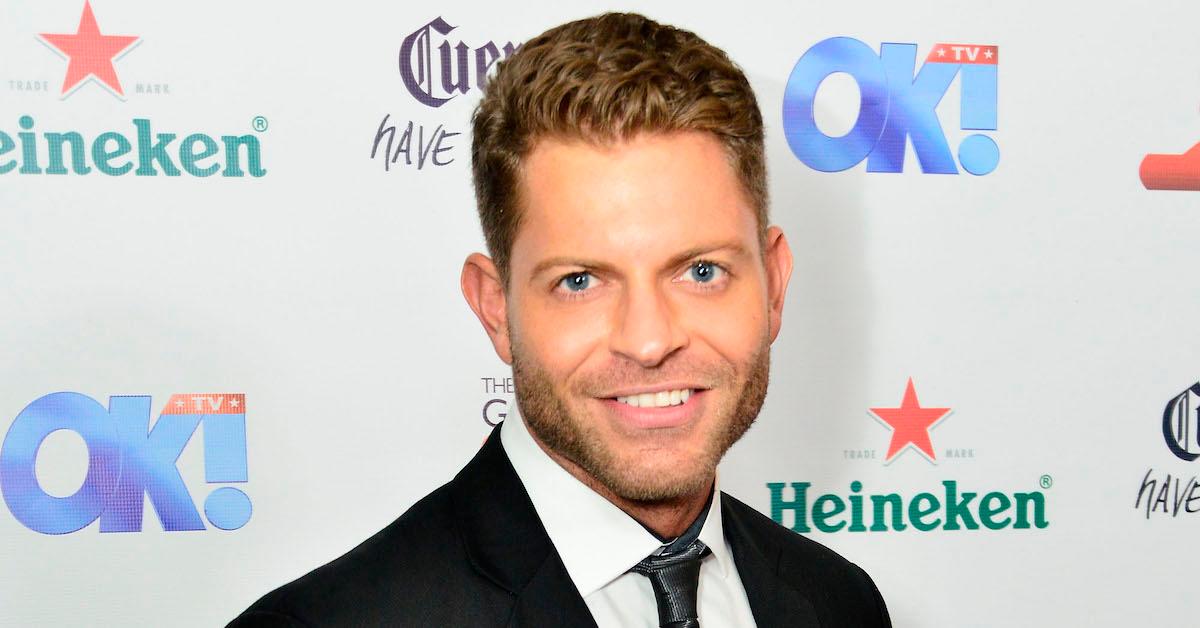 Article continues below advertisement
And fans of CBS reality competition shows might also recognize him from Season 21 of The Amazing Race on Team Chippendales. That's because he and partner James Davis ended up taking second place at the time.
As an actor, Jaymes has credits in the series Baby Daddy (2014), the movies Chocolate City: Vegas (2017), and Blue Call, which is in the post-production phase, per his IMDb profile.
Article continues below advertisement
His Instagram is one part eye candy, one part #relationshipgoals.
Jonathan came out in 2017 and these two have been booed up at least that long. A scroll through Jaymes' Insta is basically a feast for the eyes, whether you're a romantic or just like looking at really good looking dudes with very sculpted abs.
Article continues below advertisement
They appeared together on a 2016 episode of Food Network's Halloween Wars, and they clearly share a genuine love for the holiday offscreen, too. They occasionally pose in cute Halloween costumes with their dog, just to up the aww factor a notch or two.
In addition to being supportive, smokin' hot, and successful, Jaymes has a true heart of gold. He's big on spending time with his large, multiracial Southern family and spoiling his nephews. He also supports a number of charities, with a particular soft spot for any organization involving kids.
Article continues below advertisement
This last Christmas, the couple delivered over 1,100 teddy bears to Children's Hospital in Dallas. "Bears are gifted to kids before they go into surgery to help explain their procedures to them," Jaymes explained after the event. "After they get out [of surgery], the bears have the exact same stitches as the kids!"
Article continues below advertisement
Jonathan and Jaymes are big Biden supporters, FYI.
On Nov. 7, Jaymes shared a photo of himself, Jonathan, and Joe Biden via Instagram. He captioned the post with, "I love these two men wholeheartedly. One is my boyfriend, and the other is the next President of the United States. Beau is very proud of you Mr. President, we all are."
Between Jonathan hosting Holiday Wars and appearing in the upcoming Hallmark Channel movie Holiday House, we have a feeling the actor and his boyfriend have no shortage of holiday cheer going on in their lives. In fact, this recreation of the "Jingle Bell Rock" dance from Mean Girls says it all.