Tom Green Peaked in 2001 — Here's What He's Been Doing Since
Tom Green joins the 2019 Celebrity Big Brother cast — find out what the comedian has been up to.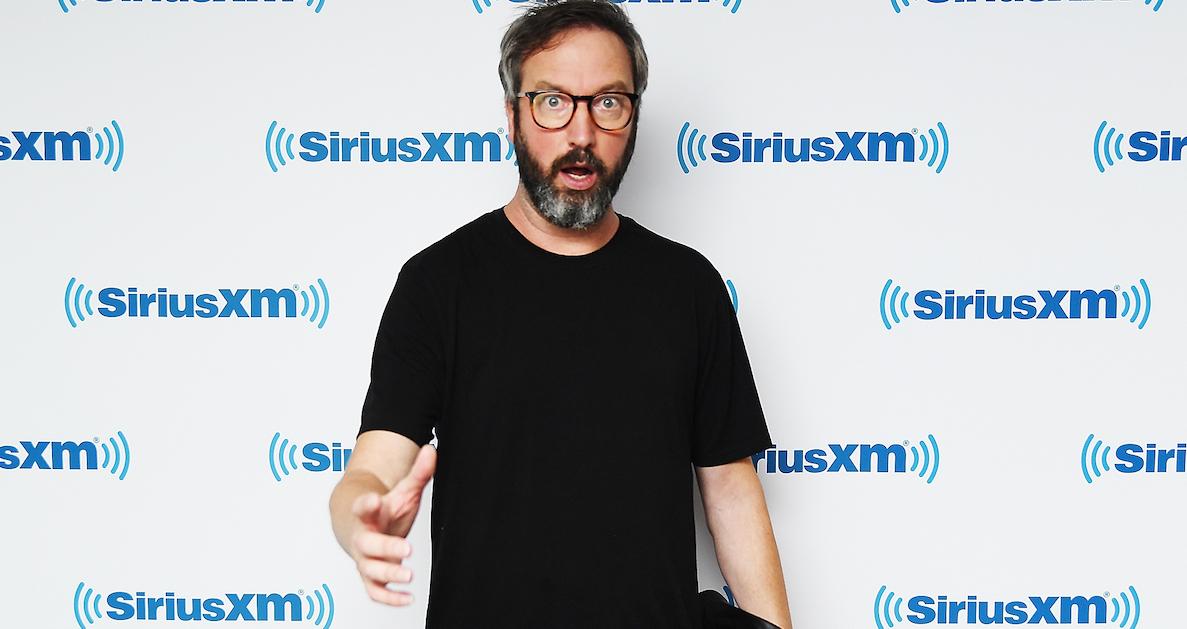 The year is 2001, Tom Green is inexplicably married to Drew Barrymore and starring in Freddy Got Fingered. Unfortunately, just one year later, Tom and Drew would split — and America's obsession with the Canadian comedian would fizzle out.
Article continues below advertisement
Fast forward nearly two decades and Tom, now 47 years old, has resurfaced on the 2019 edition of Celebrity Big Brother, but the question remains: what has Tom been up to since being Mr. Barrymore?
Article continues below advertisement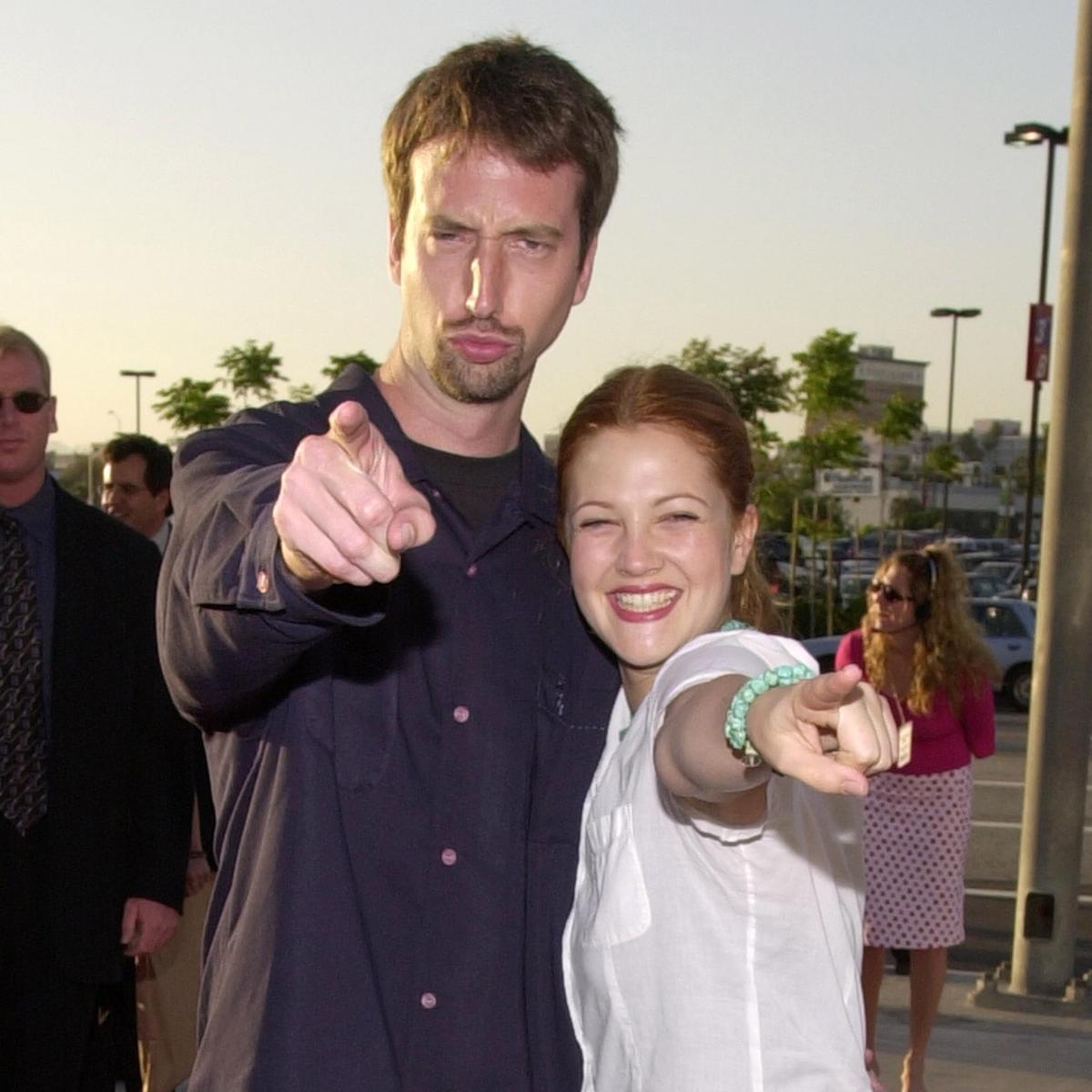 He had his own show, The Tom Green Show. 
From 1999 to 2003, Tom had his own show on MTV, but had to stop production in 2000, when he was diagnosed with testicular cancer. This didn't stop the show from ranking on TV Guide's 50 Worst TV Shows of All Time.
Article continues below advertisement
In 2003, Tom made his comeback with The New Tom Green Show, which was rebooted in a late-night talk show format. Unfortunately, the show was canceled just three months later due to poor ratings.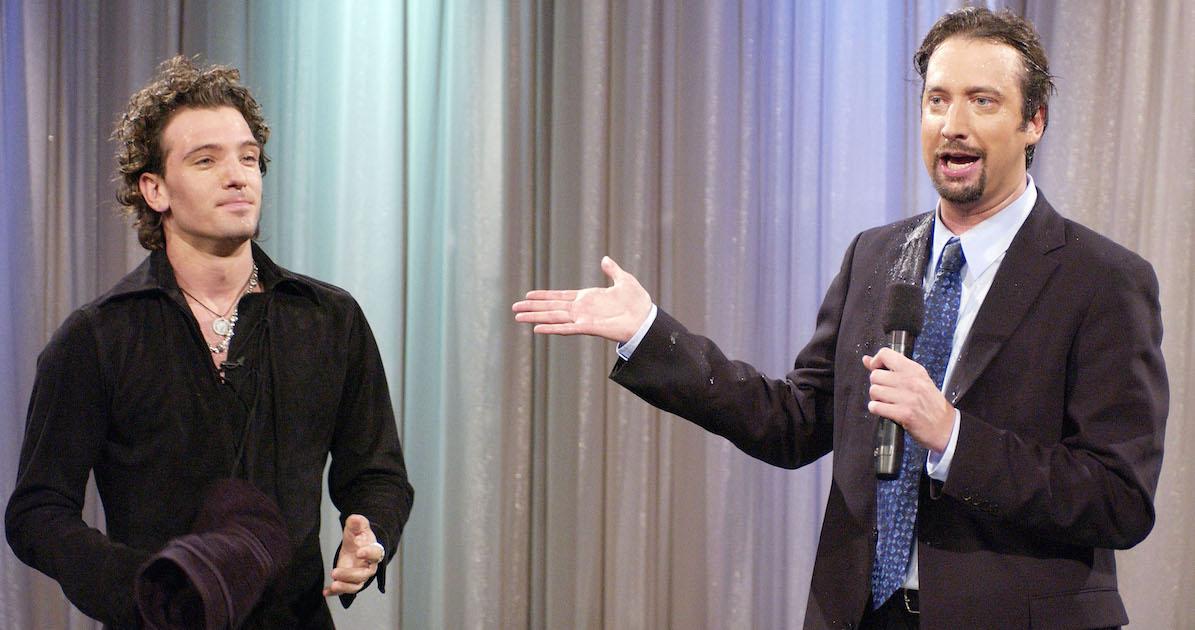 Article continues below advertisement
He was accused of dressing up as Hitler, but denied the allegations. 
Rumors swirled that Tom dressed up as Hitler and attended a Bar Mitzvah for a segment of his show, before it was canceled, but he denied the allegations in his memoir, Hollywood Causes Cancer.
"I would never do a mean-spirited, anti-Semitic joke like that—it's both abhorrent and not funny...To this day I still get asked about it, and it's annoying," he wrote. "So again, for the record, it didn't happen. There is nobody on this planet that has ever seen this bit on tape because it does not exist. If it did exist, it would have certainly reared its ugly, hateful head on the internet by now. But it won't, because it doesn't exist. I've never put on a Hitler costume. In fact, I've never even been to a Bar Mitzvah."
Article continues below advertisement
Tom Green's House Tonight premiered in 2006.
In another attempt at a comeback, Tom launched a live call-in show on his website. As stated in the title, the show is filmed in Tom's living room in the Hollywood Hills.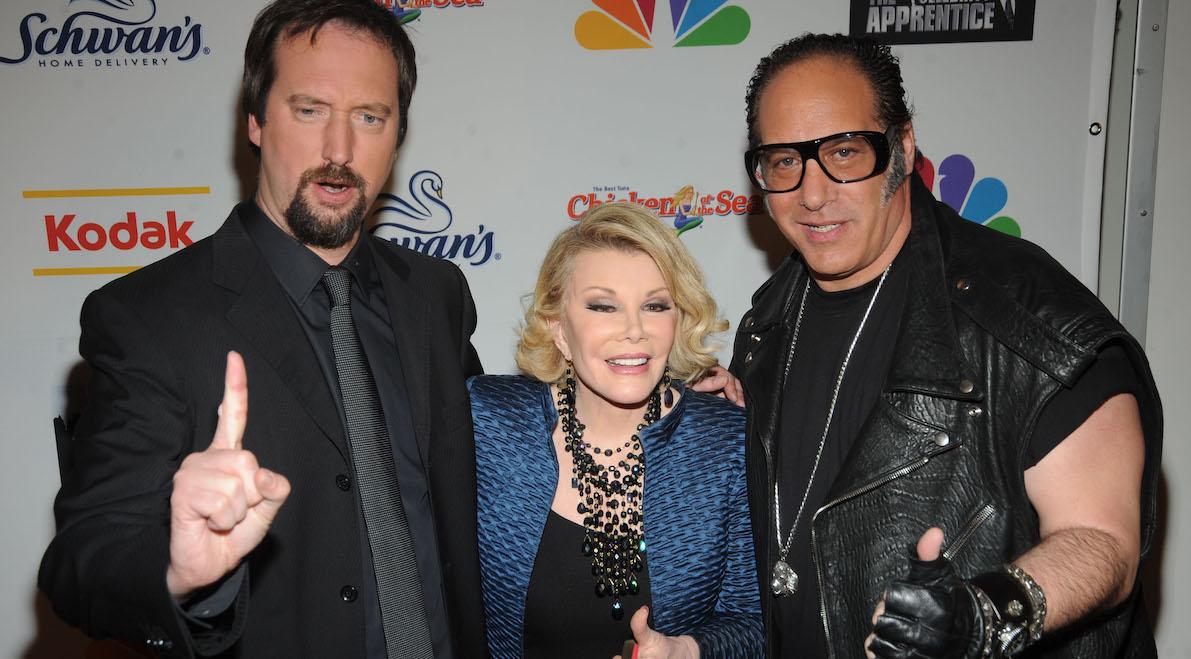 Article continues below advertisement
Tom Green appeared on The Celebrity Apprentice. 
Celebrity Big Brother is not the first reality show to cast Tom. In 2009, he was "fired" by Donald Trump following Task 3 — and he opened up about the experience during his Comedy Central special, "This Is Not Happening."
"At the end of the day, after working hard trying to sell wedding dresses, Dennis Rodman leaned to me, and he said, 'Hey, Tom, you wanna go out for a drink?" Tom shared. "So I went out for a drink... The president fired me because I went out drinking with Dennis Rodman on the night I was the project manager. This is why sometimes I question the president's judgment.
Article continues below advertisement
He continued, "I mean, what are you supposed to do? You're a kid from Canada, you're in New York City, a 7-foot-tall cross-dressing basketball champion asks you out on a date. You say yes, right?"
Article continues below advertisement
In 2014, he appeared on Oprah: Where Are They Now? 
On the special, Tom opened up about his short-lived marriage to Drew Barrymore, calling it a "crazy whirlwind."
''I don't really tend to talk about it that much comfortably [or] publicly. All of that was part of that sort of crazy, whirlwind of a time," he said at the time. "I haven't talked to her in many, many years. I'm glad she's doing great. I'm really happy that she's doing good.''
Article continues below advertisement
Now, he's ready to win Celebrity Big Brother. 
Tom will be joined by other D-list celebrities and public figures such as Joey Lawrence, Dina Lohan, and Anthony Scaramucci on Season 2 of the U.S. reality series — and he wants fans to know he is taking the show very seriously.
Article continues below advertisement
"I think I can win Big Brother because I don't think people are expecting me to be as strategic as I am," he told Entertainment Weekly, "And I don't think they that are going to be expecting me to be as calculating as I am."
Plus, he already knows the secret to winning. "The trick is lots of clean underwear, okay? That's the trick," he explained. "I've got lots of clean socks and underwear. That's all you need. A sweater, 20 pairs of underwear, two pairs of jeans, I'm set."
TBH, we predict Tom is going to be this season's BB villain. Watch Celebrity Big Brother on CBS.