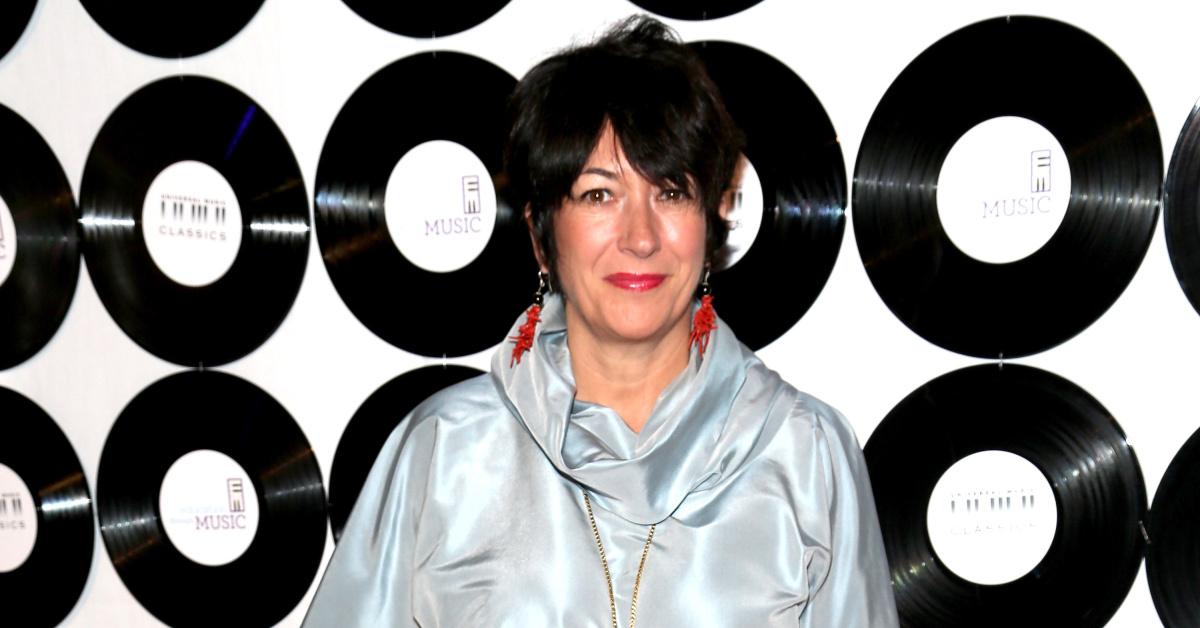 Is Ghislaine Maxwell Really in a Photo With JonBenet Ramsey? Probably Not
In the not-too-distant past, many of us had never heard the name Ghislaine Maxwell — now, it may seem as though you're seeing it everywhere. The mistress of convicted sex offender Jeffrey Epstein had largely escaped public scrutiny for decades — until Epstein was arrested on federal charges for the sex trafficking of minors then died under mysterious circumstances while in prison, and Maxwell seemed to simply vanish.
Article continues below advertisement
Now, a new documentary has outlined Epstein's crimes, Maxwell has been found and arrested, and her past has started catching up with her. People are digging up old photos of Maxwell that have suddenly taken on a new light — there's one of her at Chelsea Clinton's wedding, and another with Donald and Melania Trump. Some people think they've found yet another disturbing photo of Ghislaine Maxwell — with JonBenét Ramsey. Can this conspiracy theory be debunked, or is there something more going on?
Article continues below advertisement
Has the JonBenét Ramsey and Ghislaine Maxwell conspiracy theory been debunked?
In order to debunk the JonBenét Ramsey / Ghislaine Maxwell conspiracy theory, we first need to summarize it. In case you're unaware, JonBenét Ramsey was a young girl who was discovered dead in her family's basement at the age of 6. Her death, which occurred in 1996, was ruled a homicide, but investigators have never been able to determine who killed her.
And, as you already know, Ghislaine Maxwell was Jeffrey Epstein's mistress and supposed girlfriend. For years, she has faced allegations of procuring and sexually trafficking young girls for Epstein and others. So, when people saw this photo, many leapt to conclusions about it:
Article continues below advertisement
The photo itself is authentic and is allegedly from 1996, shortly before JonBenét was killed. It depicts JonBenét in a striped outfit and a white, lacy hat. To the left of the photo, we see part of a woman's face — many believe the woman is none other than Ghislaine Maxwell. Although Maxwell is British, she was living in the U.S. in 1996, having moved there after her father's death in 1991.
Article continues below advertisement
Since the photo was apparently taken shortly before JonBenét's death, and since it might depict Maxwell, some people have theorized that Maxwell may have been involved in or responsible for JonBenét's death.
Wading into conspiracy theories is always a tricky exercise, but here are some things to keep in mind. First of all, there has been no confirmation of the fact that the woman in the picture is actually Maxwell — we won't deny the resemblance, but you also can't see the woman's full face. Secondly, while Maxwell was allegedly involved in sex trafficking minors, the girls she supposedly procured were teenagers — considerably older than JonBenét.
Article continues below advertisement
Finally, even if the photo does actually depict Maxwell, appearing in a picture next to someone who later dies under mysterious circumstances is obviously not a crime. Would it be a weird coincidence? Absolutely. One worth investigating? Yeah, probably! But for now, it's just a conspiracy theory that has gripped the internet. It's also worth noting that a lot of the people who have latched on to this particular theory are involved with QAnon — not exactly the type of people you should blindly believe.
Still, some people are wondering whether learning about Maxwell's past from Maxwell herself (assuming we actually get that chance) could lead to solving a nearly-25-year-old cold case. We certainly don't fault them for holding out hope of solving the mystery of JonBenét's death, but as with most conspiracy theories, this one is best taken with a grain of salt.