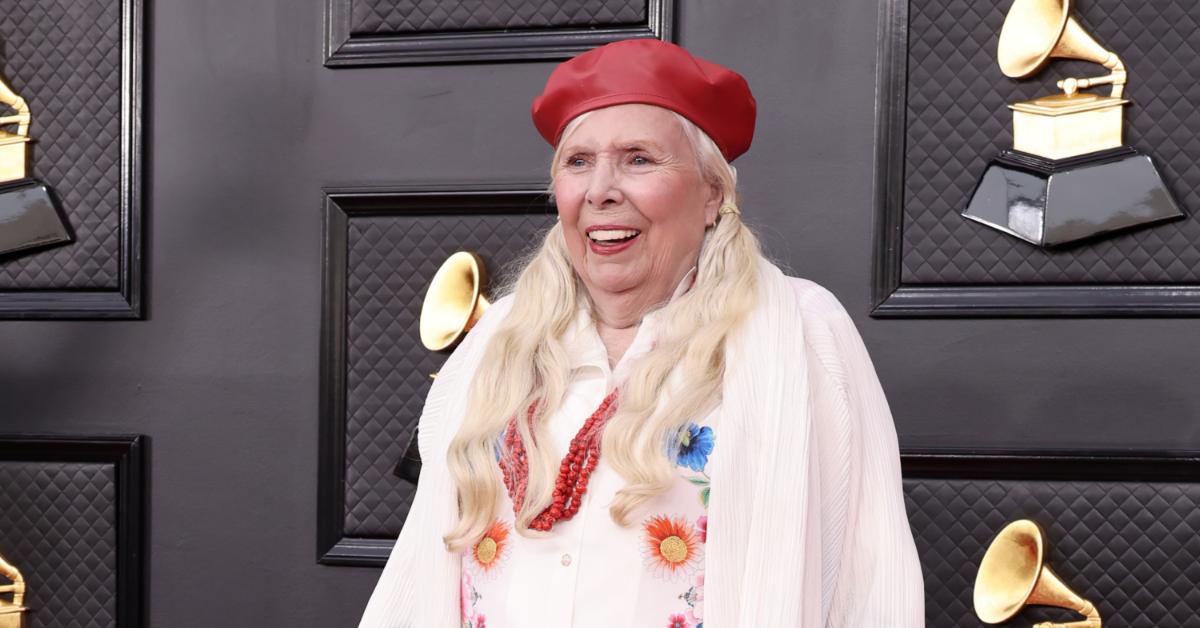 Joni Mitchell Has Battled Some Serious Health Issues in the Past
Is Joni Mitchell's health in good shape? The singer has commanded a huge fan following for decades, but is she still doing well? Here's what we know.
When discussing the most influential women in 20th century music, you'd be hard-pressed to not put Joni Mitchell at the top of the list. The Canadian singer-songwriter rose to fame in the 1960s folk music circuit and helped define an era with hit songs such as "Big Yellow Taxi" and "Woodstock." For her efforts, Joni has been awarded 10 Grammys and was even inducted into the Rock & Roll Hall of Fame in 1997.
Article continues below advertisement
In 2023, Joni was further honored when she received the Library of Congress' Gershwin Prize for Popular Song. It goes without saying that the singer has accomplished several lifetimes worth of feats within her own, but how is her health nowadays? Is there anything for fans to be concerned about?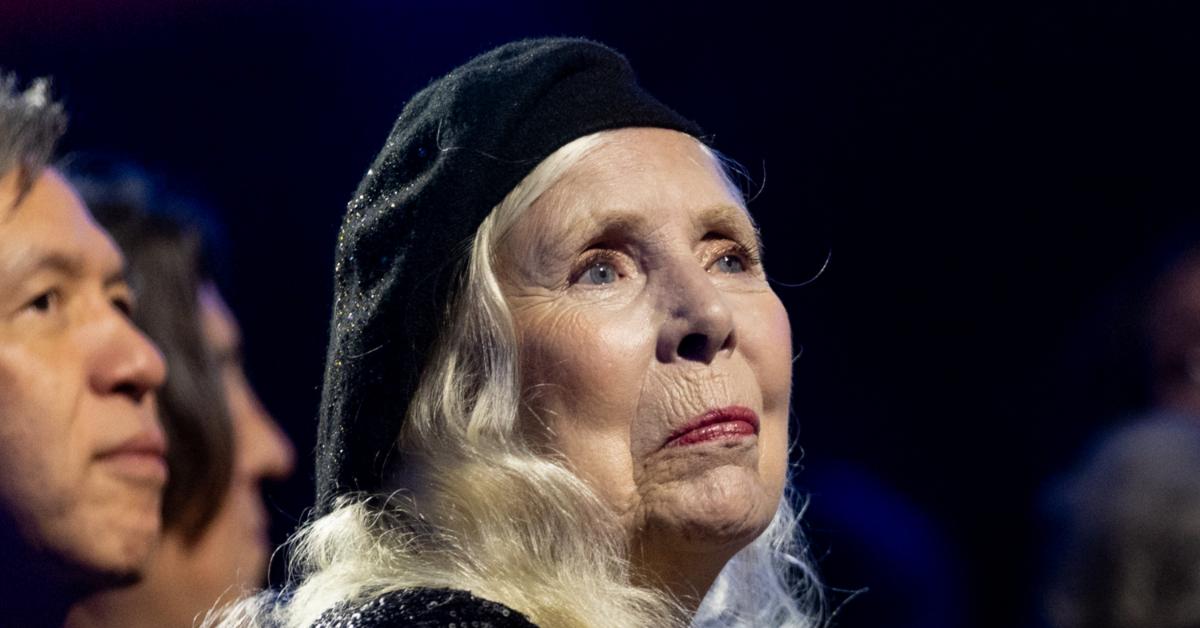 Article continues below advertisement
How is Joni Mitchell's health today?
Now 79 years old, Joni has been a figure in the world of music since the mid-1960s. Given that her age is advancing, some fans are concerned if the singer has any health issues to look out for.
As of the time of writing, Joni seems to be in fair health. Neither the singer nor her representation have insinuated that she is facing any pressing medical issues, and she even made a rousing live appearance at the beginning of March 2023 for her Gershwin Prize ceremony.
Joni Mitchell has faced health issues in the past.
Things may be going well for Joni presently, but that wasn't always the case. Looking back all the way to her childhood, she had a serious bout of polio that even circled back once again in her adult years. Per Joni's website, she first faced polio at 9 years old. Then, at 51 years old, Joni battled post-polio syndrome when the symptoms of the condition came back again.
Article continues below advertisement
Beyond polio, Joni has also dealt with a little-known condition called Morgellons disease over the years. The singer described her symptoms in a 2010 Los Angeles Times interview. She told the publication that she had "this weird, incurable disease that seems like it's from outer space."
Joni described the symptoms as "fibers in a variety of colors protrude out of my skin like mushrooms after a rainstorm: they cannot be forensically identified as animal, vegetable or mineral."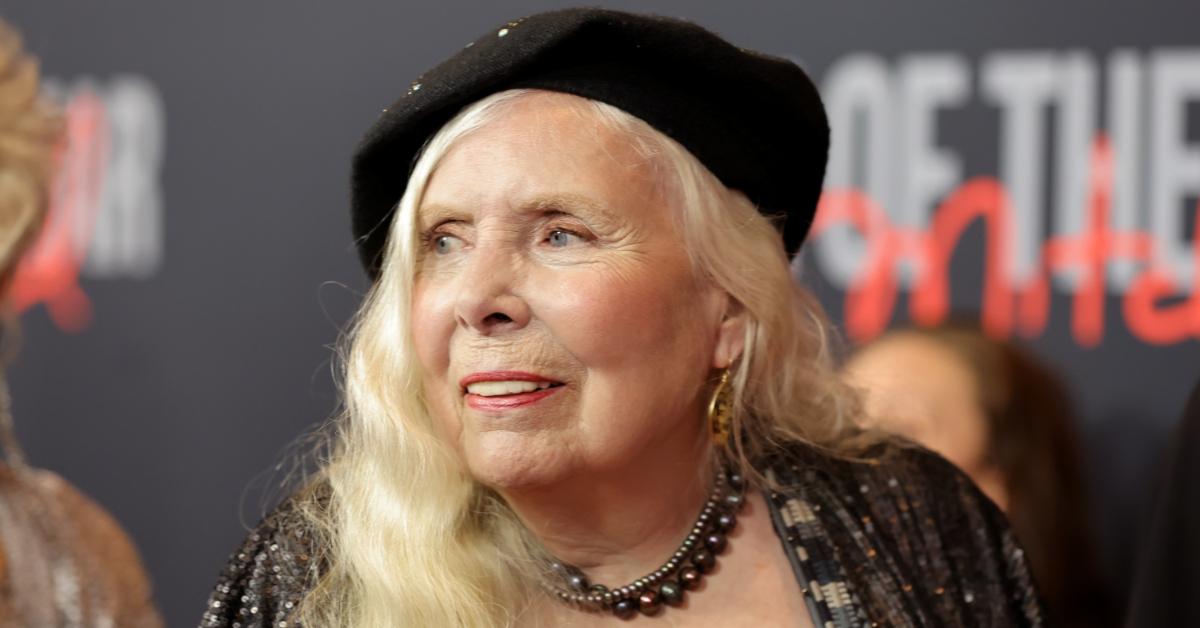 Article continues below advertisement
According to the Mayo Clinic, Morgellons disease "is a condition characterized by a belief that parasites or fibers are emerging from the skin. People with this condition often report feeling as if something is crawling on or stinging their skin."
The jury is out on the cause of it too. The clinic notes that "Some health care providers recognize the condition as a delusional infestation and treat it with antidepressants, antipsychotic drugs, cognitive behavioral therapy and counseling. Others think the symptoms are related to an infectious process in skin cells."
Thankfully, Joni seems to have mitigated her symptoms, telling The Star in 2013, "I'm not cured but I've found a helpful physician way outside the box. Western medicine says this doesn't even exist; it's a psychotic disease. It's not."
Regardless of the true medical origin of the condition, all of Joni's fans can agree that it's a good thing she's feeling better.