The Jonochrome Controversy Explained — What to Know About the 'One Night at Flumpty's' Creator
It's been alleged Jonochrome dated an underage woman and has been labeled as a "groomer." Here's what you need to know about the allegations.
The Gist:
Jonochrome is the creator of One Night at Flumpty's, a FNAF fan game.
The creator was later accused of having an online relationship with a minor.
Jonochrome said the two were only friends and have since parted ways.
Article continues below advertisement
There's no shortage of Five Nights at Freddy's fan content, but few fan-made spinoffs are as popular as One Night at Flumpty's. The quirky parody game was created by Jonochrome, also known as JonBro, and it went on to earn its own dedicated following.
However, it was later alleged that Jonochrome was in an online relationship with an underage woman. Things became more complicated when Jonochrome responded to the allegations — though he claims it's not what many in the community think.
So, what's really going on with the ONAF creator? Here's everything you need to know about the Jonochrome controversy.
Article continues below advertisement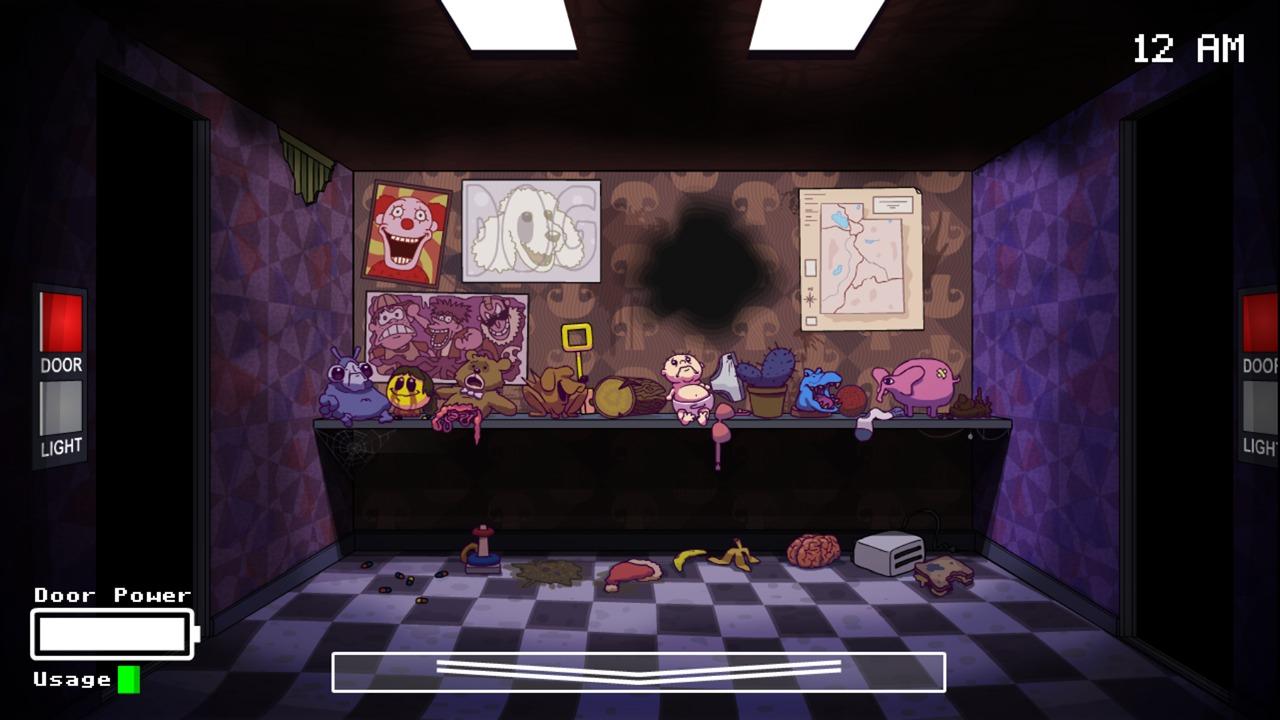 The Jonochrome controversy, explained.
After being accused of having an online relationship with a minor, Jonochrome responded to the allegations by confirming that he was in fact talking with someone online. At the time, Jonochrome was 20 or 21 and the minor was 13 or 14.
However, Jonochrome claimed the relationship was already over and that it was never anything more than a simple friendship. In November 2021, he released a lengthy statement about the situation.
Article continues below advertisement
"I'm not a child groomer, and I'm not a pedophile, plain and simple," he wrote. "I wouldn't dream of manipulating, abusing, or exploiting anyone, much less minors … That said, I can't deny that the screenshots are real. We were friends who got along really well."
Jonochrome goes on to say the two made it "clear right away that there would be nothing sexual about [their] conversations" and that they wouldn't meet until she was at least 18.
Also in November 2021, the minor (now an adult) released her own since-deleted statement about the events.
"Jonochrome is not guiltless in this. As an adult now, I'm completely aware of that," read part of her statement. "He has apologized to me several times and I truly still believe he is a good person."
Her statement goes on to say Jonochrome "never tried to solicit anything" from her and calling it "grooming" is "where it becomes grey."
Article continues below advertisement
Jonochrome has never been convicted of any crime and the minor says she is not pressing charges against him.
Much of this controversy took place back in 2021, and little has happened in the years since. The minor's Twitter account has been deleted, while Jonochrome's account hasn't posted since Nov. 13, 2021. His bio says he is "in therapy for a history of undiagnosed cognitive and emotional weaknesses."
On YouTube, his About section says he will "come back someday, but right now, I'm going through what feels like an important turning point." The last videos were posted a year ago. Coincidentally, the Youtube account was hacked on Jan. 30, 2023, before Jonochrome regained control in February. To this day, the source of the hack is unidentified.
If you need support, call the National Sexual Assault Hotline at 1-800-656-4673 or visit RAINN.org to chat online one-on-one with a support specialist at any time.