'16 and Pregnant' Alum Jordan Cashmyer's Cause of Death Has Officially Been Confirmed
'16 and Pregnant' alum Jordan Cashmyer died in January 2022 at the age of 26. What is her cause of death? Learn about her struggles.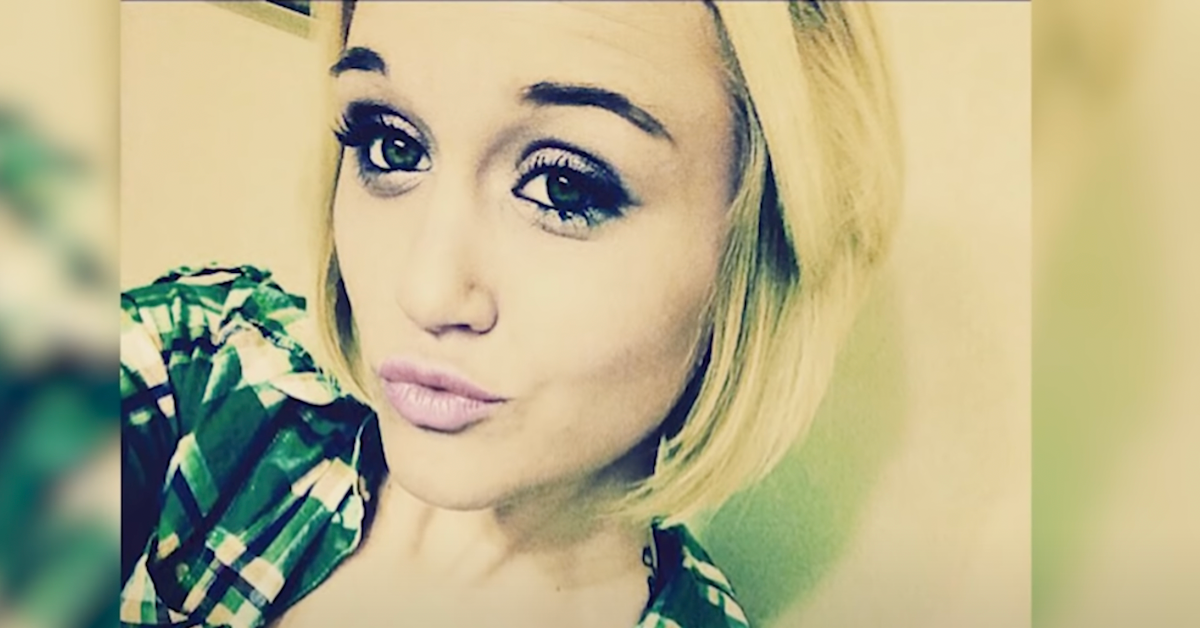 MTV's 16 and Pregnant star Jordan Cashmyer has died. She was just 26 years old.
Jordan, best known for her family troubles on the show, suddenly died on Jan. 16, 2022. The news was announced by her family via her father's Facebook page.
Article continues below advertisement
Since her death was an unexpected tragedy, fans and social media users have been inquiring about Jordan's situation. Following reports that Jordan's cause of death was unknown, the public finally has an answer. What exactly happened? Here's everything that we know.
Article continues below advertisement
Jordan Cashmyer's family shared that her cause of death was due to drug addiction.
On Feb. 22, 2022, the Office of Chief Medical Examiner for the Maryland Department of Health confirmed to E! News that Jordan's cause of death was fentanyl and cocaine intoxication.
This aligns with the statement the reality star's family made about her battling drug addiction. In a statement on the family's GoFundMe page, they spoke candidly about Jordan's struggle.
"Our daughter Jordan tragically lost her life on January 15, 2022, at the age of 26, leaving behind a sweet little 6-month-old girl. Addiction plagues many families, and our family was not immune to it," the page reads. "Jordan was always so full of life and full of personality. She had a way of always making those around her laugh and smile, and her smile was truly contagious. Our family is heartbroken, and we will forever miss Jordan."
Article continues below advertisement
The page went on to share that Jordan's baby daddy, Michael Frank Schaffer, also lost his life to drug addiction a mere four months before Jordan.
"Lyla lost her father to addiction at two months and now her mother at six months," the post continued. "Our family has to now not only put our daughter to rest but navigate through starting over with an infant who has lost both her parents in her six months of life."
Article continues below advertisement
On Jan. 16, 2022, a post on Jordan's father's Facebook page shared the tragic news.
"Last night I received a call no parent ever wants," the status update reads. "My oldest beloved daughter, Jordan has passed away, she was only 26 years old. Our hearts are truly broken. No parent should ever have to go through losing a child, EVER."
Article continues below advertisement
The post, which tagged Jordan's mother Jessica, continued, "Please keep my family in your thoughts and prayers as we navigate through this terrible tragedy. Please understand and respect our privacy at this time. We are surrounded by the love and support of our children, granddaughter Lyla, and family members."
Article continues below advertisement
"This is an incredibly sad day. Jordan was a sweet and caring person," her former publicist shared. "Last we spoke she was doing well and seemed to be in a good place mentally and physically. I wish people had the opportunity to know her beyond her struggles. I was always rooting for her and am grateful I had the chance to know and work with her all these years. Life wasn't always kind to her, so now she is able to be at peace."
Article continues below advertisement
Jordan had a rocky road before and after appearing on '16 and Pregnant.'
Fans of 16 and Pregnant are likely familiar with Jordan's story. The star appeared on the show in 2014 with her then-boyfriend, Derek Taylor, and their daughter, Genevieve Shae Taylor. Unfortunately, Jordan's parents did not approve of her relationship, which caused a lot of turmoil.
Article continues below advertisement
Aside from Jordan being disowned by her family, the reality star struggled with houselessness and maintaining employment, which was depicted on 16 and Pregnant. While fans hoped that Jordan would be able to get her life back on track, things only worsened post-show.
Our thoughts are with the family, friends, fans, and loved ones of Jordan Cashmyer.