'Brave New World' Star Joseph Morgan Is Married to a 'Vampire Diaries' Co-Star
'Vampire Diaries' star Joseph Morgan is one of the stars of 'Brave New World' on Peacock. It turns out that his wife was someone he worked with.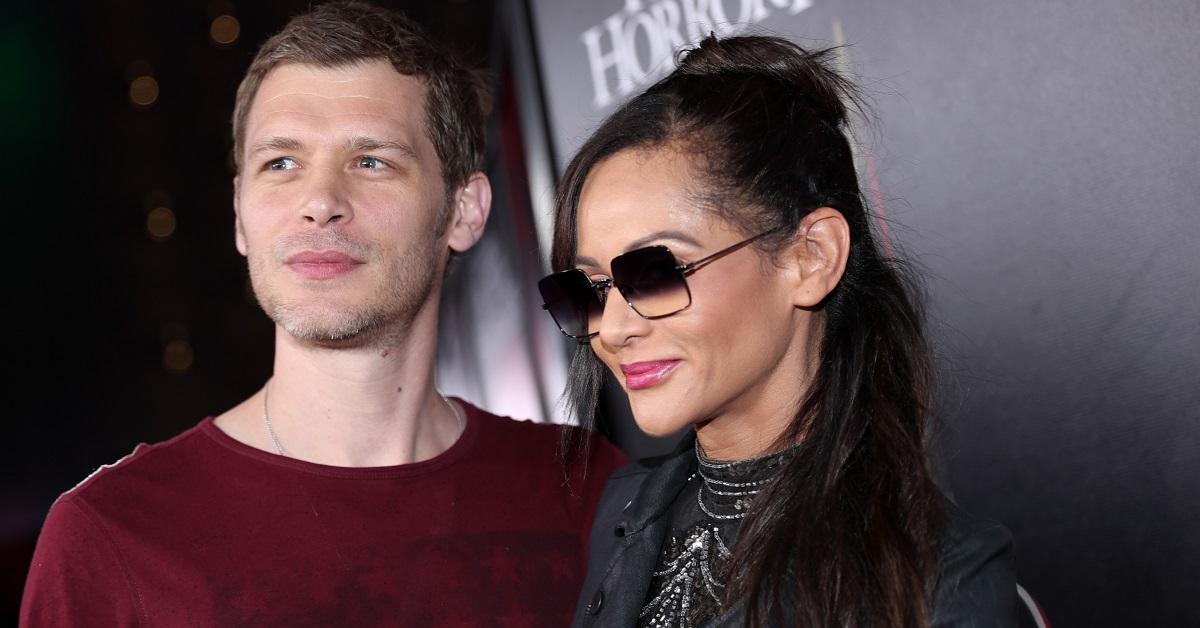 As Brave New World debuts alongside Peacock, NBC's new streaming service, many viewers are intrigued by the show's all-star cast. In addition to movie stars like Alden Ehrenreich and Demi Moore, the show also stars Joseph Morgan, who is likely best known for his performance on The Vampire Diaries. And it turns out that his wife is someone he has worked with before.
Article continues below advertisement
Who is Joseph Morgan's wife?
Joseph has been married to Persia White since 2014. Persia is an actress and musician, and the two worked together on The Vampire Diaries. They got married after three years of dating, and Persia already had a daughter named Mecca, who was born in 1995. She's also an outspoken animal rights activist and vegan, and she received an award from PETA in 2005 when she was named Humanitarian of the Year.
Article continues below advertisement
In addition to her work as an actress, Persia is also a musician. She released her debut album, titled "Mecca," in 2009, and has also made music as a member of the industrial rock band XEO3. At 47, she is 8 years older than Joseph, and she has also had a much longer career as a professional actor and musician.
Who did Joseph Morgan date before his marriage?
Perhaps the most notable relationship that Joseph had before marrying Persia was with Emily VanCamp, a fellow actor on both the big and small screen. Emily is best known for her role as Sharon Carter in the Marvel Cinematic Universe, and for her leading role on Revenge. Ultimately, it seems her relationship with Joseph just wasn't meant to be.
Article continues below advertisement
Does Joseph Morgan have any children?
Joseph doesn't have any biological children, but he did adopt Persia's daughter and has been her step-father since the two were married. It's unclear whether Joseph is interested in having more children in the future. For right now, the actor seems to remain focused on his career, which has been active for nearly two decades and includes parts that are both big and small in a wide variety of projects.
Article continues below advertisement
Where other projects has Joseph Morgan been in?
If you weren't an avid fan of The Vampire Diaries or The Originals, where Joseph played Klaus Mikaelson, then you may know him from smaller roles that largely pre-date his work on those shows. In addition to those TV roles, he was also in Master and Commander, Alexander, and the Ben-Hur TV series. Now, he's taken on a major role in Brave New World, which launched along with Peacock in July 2020.
What is 'Brave New World' about?
Brave New World is an adaptation of a 1932 novel of the same name by Aldous Huxley. The novel imagines a utopian future in which society is strictly regimented and stratified based on intelligence. The system is only challenged by the series' protagonist, and the novel slowly explains how the utopian world has a much darker underbelly than what appears on the surface. Joseph plays a character named CJack60 in the series.