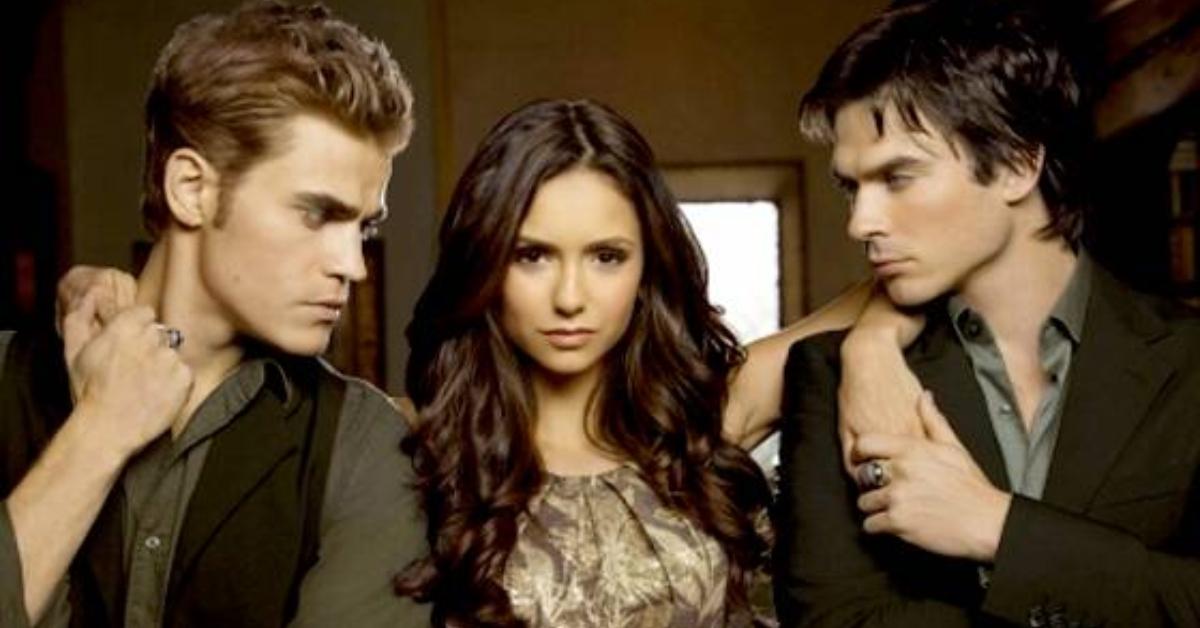 Fans Will Have to Say Goodbye to 'The Vampire Diaries' on Netflix — Here's Your Last Day to Watch
If you're a fan of supernatural programs, then you've probably binge-watched (or at least heard about) The Vampire Diaries. You know, the CW series that follows Elena Gilbert's (Nina Dobrev) continuous love triangle with brothers Damon and Stefan Salvatore and the supernatural town of Mystic Falls.
The series has been a fan-favorite since it first premiered in 2009 and it continues to be one of The CW's most watched shows, even since ending in 2017. The series has lived on Netflix for years, allowing subscribers to binge it any time they want. But is it possible that The Vampire Diaries could be leaving the platform?
Article continues below advertisement
Is 'The Vampire Diaries' leaving Netflix?
Unfortunately for U.S. viewers, the answer is yes. In early August 2022, the platform added the dreaded "Last day to watch on Netflix" label to the show's page. The last day U.S. audiences will be able to stream any episode of The Vampire Diaries on Netflix is Sept. 3, 2022.
However, good news for fans in Australia, India, Italy, and the U.K. — the show appears to be staying on the platform in those countries at least into 2023.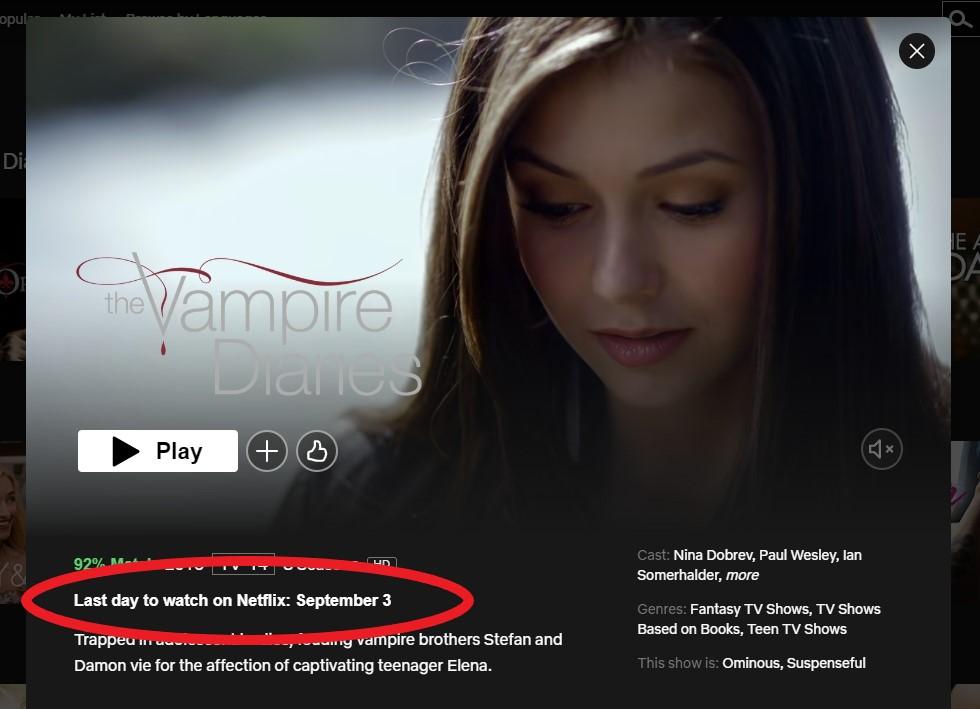 Article continues below advertisement
"When we acquire the licenses for shows or movies, they're not ours forever," Netflix previously explained about its licensing agreements. "Sometimes we're able to renew stuff, but occasionally we don't get the option. We hate losing shows just as much as you do, but it just comes with the territory."
Fans of 'The Vampire Diaries' are NOT happy about this latest news.
Since the news broke that TVD would be leaving Netflix, fans have taken to social media to express their sadness, anger, and straight up rage.
"Learning that Netflix is taking The Vampire Diaries off has negatively impacted my mental health more than anything else has in my entire life," wrote one user.
Article continues below advertisement
"Monkeypox, Covid, inflation, they're taking The Vampire Diaries off of Netflix….WHATS NEXT? God's gonna send the locusts down too?!! I CAN'T TAKE THIS," exclaimed another.
But fear not. Not all hope is lost.
Article continues below advertisement
Where will you be able to watch 'The Vampire Diaries' after it leaves Netflix?
After TVD leaves Netflix, it looks like your only option to watch the show will be to rent or buy the episodes on Prime Video. (Or order the DVDs, if you're old school.) However, that may not always be the case. A recent deal between The CW and Warner Bros. could see much of The CW's content move over to HBO Max.
Already, several of The CW's newer shows that aren't on Netflix (such as Nancy Drew, Batwoman, Kung Fu, and Katy Keene) are currently available to stream on HBO Max. It would only make sense that when other CW shows leave Netflix, they'd also find a home over on HBO Max — especially a show that continues to remain as popular as TVD.