Former Food Network Host Josh Denny Posts Controversial Tweets About Texas
Josh Denny, known for hosting Food Network show 'Ginormous Food,' has sparked controversy for tweets he wrote about the Texas abortion law.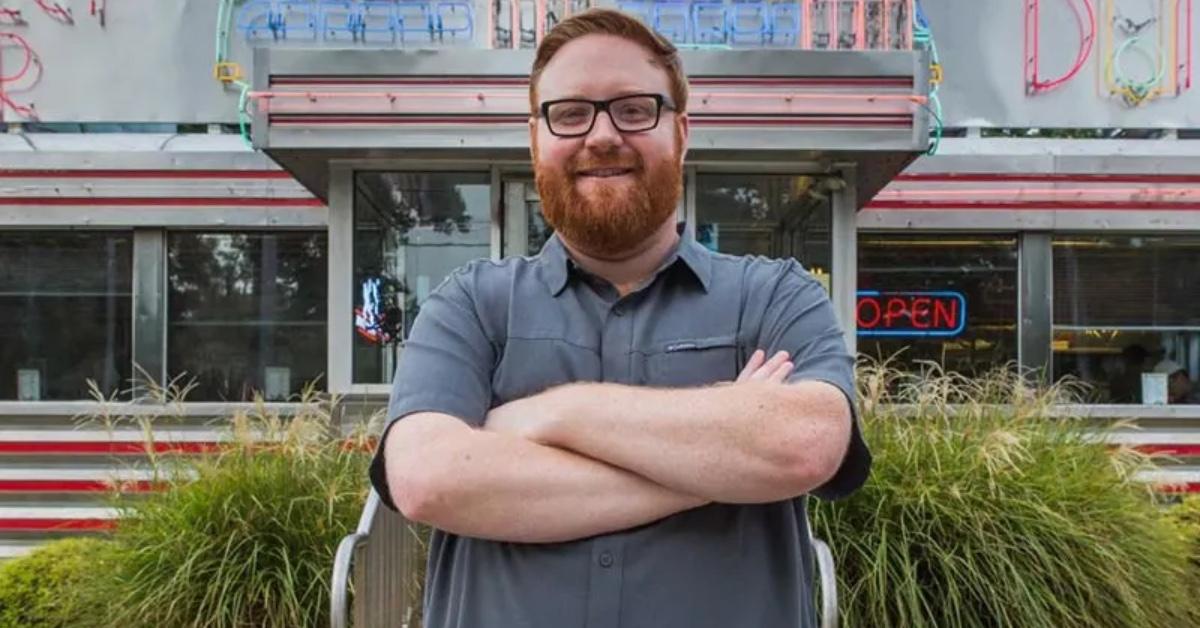 Comedian Josh Denny claims to be "cancel proof" after several controversial tweets about the new Texas abortion law have gone viral. The former host of Food Network's Ginormous Food has been heavily criticized by fans of the Food Network and even by the Food Network themselves, but what exactly did he say to land in so much hot water? Here's what we know.
Article continues below advertisement
What did Josh Denny tweet that caused the Food Network to denounce him?
On Sept. 1, 2021, Josh quote-tweeted an announcement about the new Texas abortion law, or Senate Bill 8. As NPR summarizes, the law bans abortions after six weeks of pregnancy. Senate Bill 8 also allows private citizens to sue abortion providers and anyone who helps the abortion-seeker achieve their goal, from Uber drivers to people providing financial assistance. The bill also says private citizens who create suits do not need any connection to those they are suing.
Article continues below advertisement
Josh wrote, "*After six weeks. You can still get [an abortion] for six weeks. Calm down, broads. You still have six weeks to decide your life is more important than anyone else's." He then followed up this initial tweet with a more crass addition: "And spare me the 'many women don't know they're pregnant for 6 weeks.' Whores. Only whores wouldn't know for six weeks."
Article continues below advertisement
His tirade sparked ire in Twitter users everywhere, many of whom attempted to explain that many women don't even know they are pregnant until after six weeks due to one reason or another. Many people immediately began to call for his firing from the Food Network television show he hosted, unaware that the show had been canceled in 2017 after roughly two seasons.
Article continues below advertisement
Josh's recent incendiary commentary isn't the first time he's been publicly called out for his tweets. Deadline reports that in 2018, the ex-Ginormous Foods host "stirred up a hornet's nest of comments on Twitter with some insulting remarks that took aim at Muslims, blacks, Jews, and others in a series of random riffs and off-the-wall comments." His show was reportedly cut short after this first outburst.
The Food Network has since denounced working with Josh Denny.
In a statement provided by the Food Network and posted to their Twitter page, the company denounced working with Josh and noted that they have not since his show ended. "For those asking: Our working relationship with Josh Denny ended years ago, and we removed all episodes he hosted at that time. His views do not reflect our company values, and we regret giving him a platform."
Article continues below advertisement
Josh fired back with his own tweet: "If you regret having ever given me a platform, how about you send me a check for the 10's of millions of dollars my show made for your network(s)? You knew my views and my style of comedy when you hired me. My views represent the beliefs of half of this country." The actual amount of money his show made is unknown to the public at this time.