Jack Black's Mom Was an Aerospace Engineer Whose Work Helped Save Apollo 13
Judith Love Cohen, Jack Black's mother, was an aerospace engineer whose work helped save the Apollo 13 astronauts, as Redditors are discovering.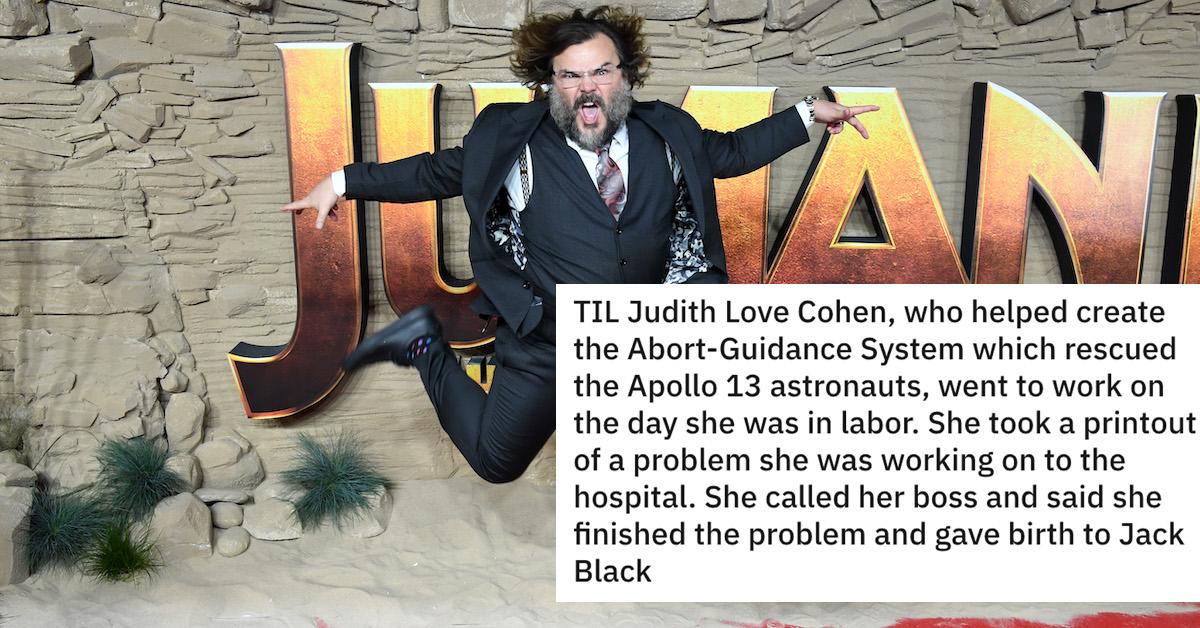 More than four years after her death, aerospace engineer Judith Love Cohen is getting another moment in the spotlight, thanks to Redditors realizing she's the mother of Hollywood star Jack Black.
Article continues below advertisement
"[Today I learned] Judith Love Cohen, who helped create the Abort Guidance System, which rescued the Apollo 13 astronauts, went to work on the day she was in labor," Reddit user holyfruits wrote on Saturday, April 24. "She took a printout of a problem she was working on to the hospital. She called her boss and said she finished the problem and gave birth to Jack Black."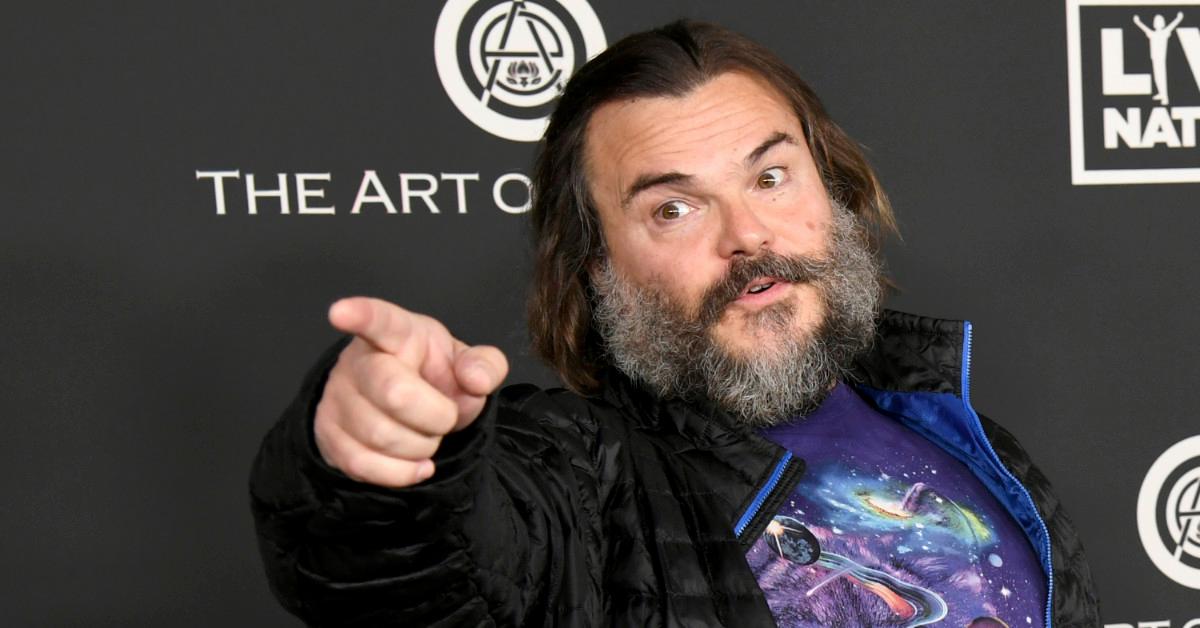 Article continues below advertisement
Judith Love Cohen really did solve a problem for work on the day Jack Black was born.
That story is true, according to an obituary written by one of her other sons, USC Viterbi School of Engineering professor Neil Siegel, after Judith died at age 82 in 2016. And Neil shared more of Judith's accomplishments in his tribute to his mom.
By the time she was 19, for example, Judith was a New York Metropolitan Opera Ballet Company dancer and an engineering student. She married Bernard Siegel after her freshman year and soon moved across the country with him. And in the ensuing 10 years, she earned bachelor's and master's degrees in electrical engineering at the University of Southern California and welcomed her first three children: Neil, Howard, and Rachel.
Article continues below advertisement
Judith divorced and remarried in the 1960s, tying the knot with fellow aerospace engineer, Tom Black, and the couple welcomed son Jack in 1969.
"When it was time to go to the hospital, she took with her a computer printout of the problem she was working on," Neil wrote. "Later that day, she called her boss and told him that she had solved the problem. And … oh, yes, the baby was born, too."
Judith's Abort Guidance System helped save Apollo 13 astronauts.
As an engineer, Judith worked on the guidance computer for the Minuteman missile, the ground system for the Tracking Data the Relay System Satellite, and the Abort Guidance System in the Lunar Excursion Module for the Apollo space program.
Article continues below advertisement
And yes, that Abort Guidance System did help save the day when Apollo 13 suffered a disastrous systems failure mid-mission, endangering the lives of the three astronauts on board.
"My mother usually considered her work on the Apollo program to be the highlight of her career," Neil wrote. "Judy was there when the Apollo 13 astronauts paid a 'thank you' to the [TRW Inc.] facility in Redondo Beach, [Calif.]"
Judith became a children's book author to inspire the next generation of women.
Judith retired from engineering in the 1990s and founded a book company with her third husband, David Katz, so that she could write children's books, including You Can Be a Woman Engineer, You Can Be a Woman Animator, and You Can Be a Woman Video Game Producer. She co-authored some books with Neil's wife, Robyn Friend, and one with Bernard's wife, Margot Siegel.
Article continues below advertisement
"Judy sold more than 100,000 of these books; held hundreds of in-person book-readings and seminars; and prepared lesson-kits so that hundreds of other people could do the same," Neil wrote. "She must have influenced tens of thousands of young girls to become interested in professional careers of one sort or another."
And through it all, Judith and Tom found the time to be present for Jack, as the Jumanji actor shared in a 2011 interview with The Guardian. "My parents were very supportive of me and my artistic endeavor," he said at the time. "My father and mother came to every school play I ever did."