Where Is Julia Holcomb Today? Explaining the Steven Tyler Allegations
Where is Julia Holcomb today? She is suing Steven Tyler over decades-old allegations connected to their former relationship.
According to reports in Rolling Stone, Steven Tyler is being sued for having a sexual relationship with a minor in 1973. Julia Holcomb, the woman at the center of the lawsuit, claims that she had a relationship with Tyler when she was 16 and he was roughly 25. Although the Aerosmith singer is not named in the lawsuit, Holcomb has spoken in the past about her relationship with Tyler, which she said lasted for roughly three years.
Article continues below advertisement
Where is Julia Holcomb today?
Following the news of this lawsuit, many people wondered what Holcomb has been up to in the decades since she knew Steven Tyler.
Today, Holcomb works as a Christian speaker and is an influential voice in the anti-abortion movement. She's even written a book about her experiences with Tyler and claims that her faith in Jesus Christ is what ultimately allowed her to recover from the trauma she says she experienced after having an early abortion.
In a speech at a 2012 anti-abortion rally, Holcomb said she had been married for 30 years and was the mother of seven children.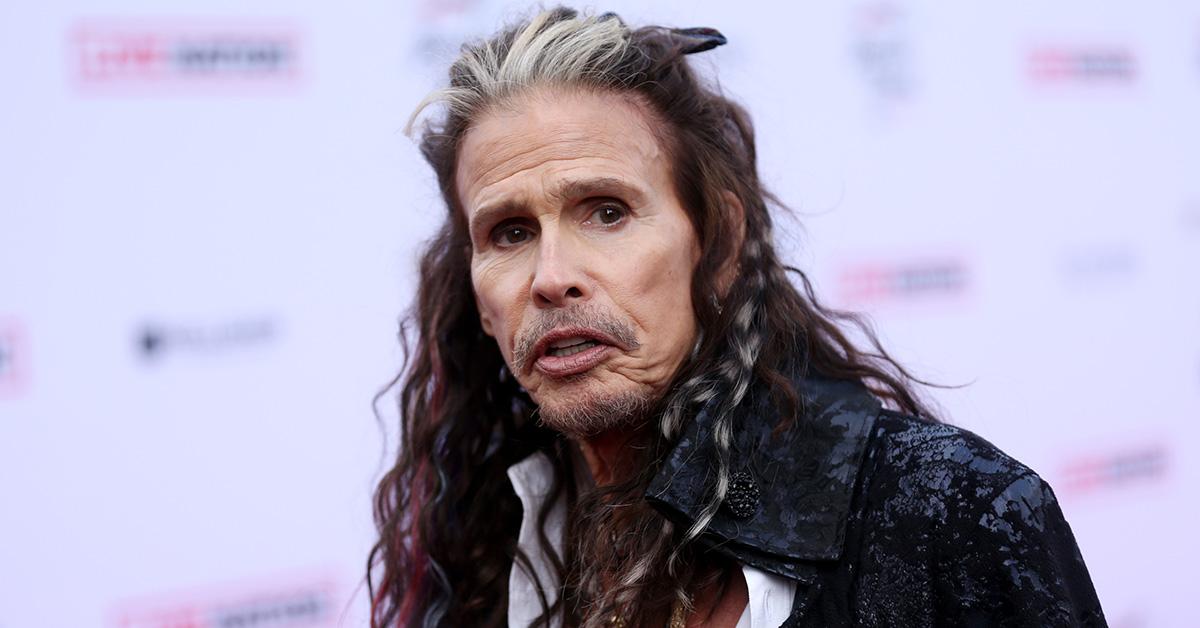 Article continues below advertisement
Holcomb claims that she survived an apartment fire at age 17 while five months pregnant with Tyler's first child, and was coerced into having an abortion while she was still in the hospital recovering from smoke inhalation.
"I pray that all those who have had abortions or have participated in any way in an abortion procedure may find in my story, not judgment or condemnation, but a renewed hope in God's steadfast love, forgiveness, and peace," she has said of her experience.
"Marriage and the family are the building blocks of all virtuous societies," she continued. "I pray that our nation may find its way back to God's plan by respecting the life of unborn children and strengthening the sanctity of marriage."
Holcomb has appeared on Fox News, and her bio on the Ambassador website also suggests that she is an accomplished artist specializing in iconography, portraiture, and landscapes.
Article continues below advertisement
Tyler took Holcomb on as his ward when she was underage.
In the lawsuit, Holcomb accuses Tyler of sexual assault, sexual battery, and intentional infliction of emotional distress. It was filed under the California Child Victims Act, which lifted the statute of limitations of victims of child abuse.
Deadline reports that, in his memoir, Tyler acknowledged that he had a relationship with someone underage.
Article continues below advertisement
Tyler said that he "almost took a teen bride" whose parents "fell in love with me, signed a paper over for me to have custody, so I wouldn't get arrested if I took her out of state. I took her on tour with me."
Holcomb has claimed that Tyler plied her with drugs and alcohol and had sex with her. Holcomb's lawsuit also refers to a number of John Does, so it's possible that Tyler is not the only person implicated by it.
Holcomb has been more than willing to discuss her relationship with Tyler in the decades since, but this lawsuit offers victims in underage relationships a way to seek compensation. It's unclear how the suit will develop from here, and Tyler has yet to release any statement in response to it.