Julia Rose and Lauren Summer Were Banned From MLB for Flashing the Astros Pitcher
Shagmag executives Julia Rose and Lauren Summer were banned from MLB for life after flashing a pitcher during a game. Here are the details.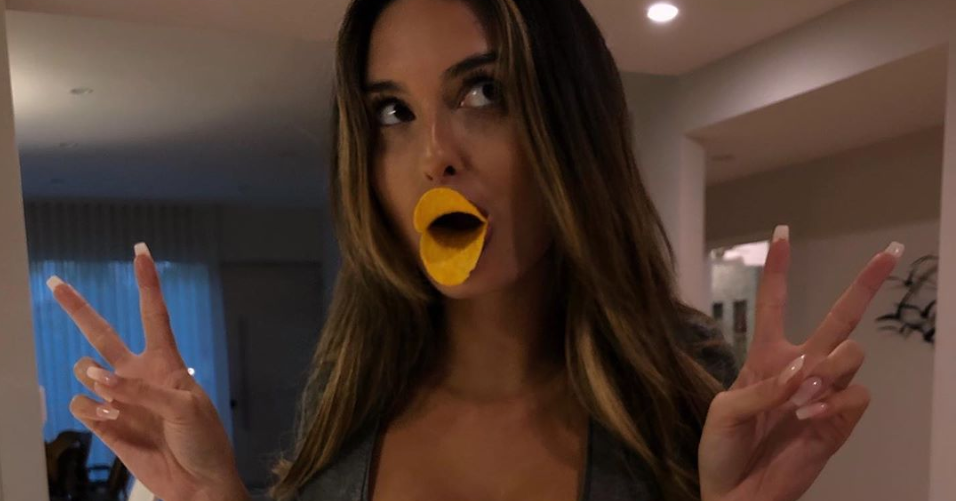 Everyone's stoked about the World Series — it's the Astros versus the Nationals, and it's also the first time the playoffs have been held in Washington DC since 1933.
Game 5 of the World Series was held on Oct. 28, and it came with an interesting turn of events. On live national television, two models decided to flash the pitcher of the Astros and were subsequently banned from attending all MLB events indefinitely.
Article continues below advertisement
The models in question are Julia Rose and Lauren Summer, who are in charge of Shagmag, a magazine that features topless photos of famous Instagram models in "a place that was fun but one that still had meaning," the website reads.
"There are all these beautiful Instagram models but who are they really?" founder Julia writes on the website's homepage. "Who are the upcoming innovators and creators, and what the actual f--k is going on in the world? So many questions and now there is an answer: SHAGMAG."
Article continues below advertisement
Julia Rose and Lauren Summer were banned for their attempt to "promote a business."
During the fifth game of the World Series, Julia and Lauren, along with their friend Kayla Lauren had seats behind the home plate. The trio wore shirts that said "Shagmag," and when the pitcher went up to the plate Lauren and Julia flashed him.
The game was halted and Lauren, Julia, and Kayla were escorted out by security and then detained by police.
Of course, a video of the incident went viral on Twitter.
Julia and Lauren later received letters banning them from ever attending another MLB event. The letter read "During the game, you violated the fan code of conduct by exposing yourself during the 7th inning, in order to promote a business. You were also part of a scheme in which you induced others to expose themselves to promote a business. You are hereby banned from all Major League Baseball stadiums and facilities, indefinitely."
Article continues below advertisement
The girls later said it was part of a promotion for Breast Cancer Awareness.
In a video posted to Kayla's Twitter after the event, the girls claimed that the stunt was to encourage people to subscribe to Shagmag, which was donating money to Breast Cancer Awareness.
"Yo, we just flashed the whole f------g World Series game five, baby. Shagmag for life," Kayla says in the video. "F--k breast cancer. Donate to breast cancer. F--k cancer."
Article continues below advertisement
But fans weren't buying it. Twitter user @RydetoWin replied to Kayla, saying "You do you queen, but as a breast cancer survivor and a [baseball] fan let's not pretend this was a stand against a greater cause. Please just call it what it is: self promotion."
"We already have clout, this was for breast cancer," Lauren replied to someone on Twitter who claimed they were just looking for "clout." "Subscribe to @SHAGMAG_to help us pay off women's medical bills."
It has yet to be confirmed if any of the proceeds from Shagmag subscriptions are going to pay women's medical bills, as Lauren claims. Their website makes no mention of the donations, nor is there any mention of it on the website's Twitter account.