Julianne Hough Dishes on Her Go-To Beauty Hacks, Importance of Self-Care, and More (EXCLUSIVE)
Julianne Hough opened up exclusively to 'Distractify' about her beauty secrets, dishing on the importance of a self-care routine, and more.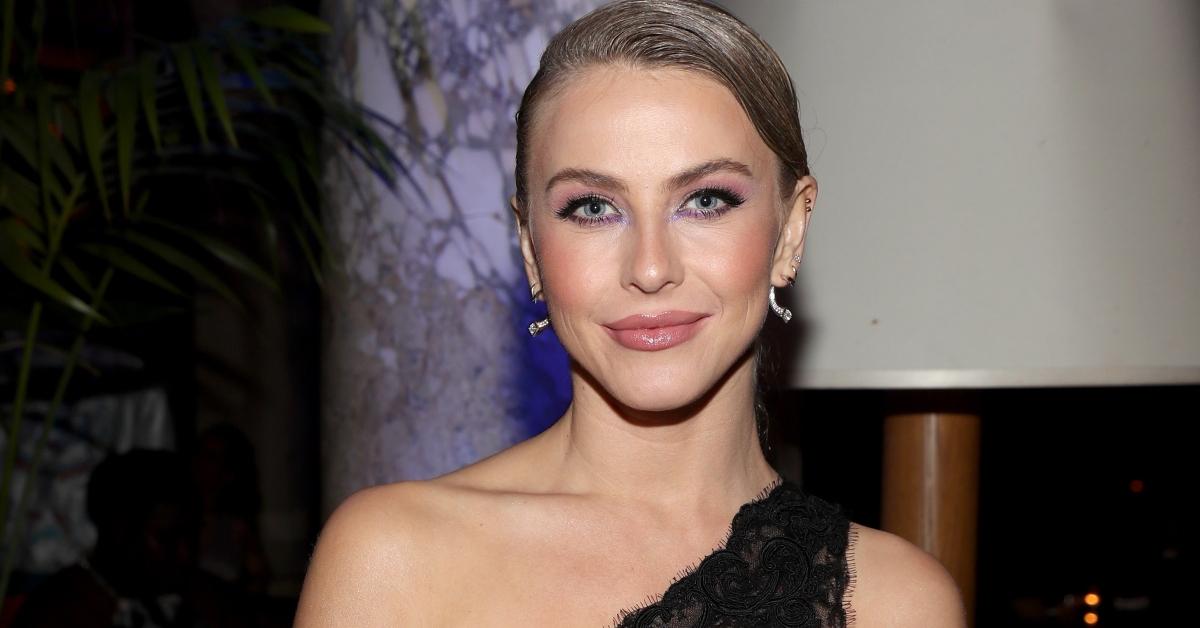 Whether she's performing an intricate dance routine on stage or striking a pose on a red carpet, it's safe to say that Julianne Hough has learned quite a few beauty secrets over the years as a professional in the entertainment industry. The biggest one: taking time for herself and indulging in a self-care routine.
Article continues below advertisement
The multi-hyphenate entertainer, who recently partnered with BIC in support of their new Soleil Escape "Tickle Your Senses" campaign, opened up exclusively to Distractify about her beauty secrets, including the makeup trend she regrets, and more.
Article continues below advertisement
Julianne Hough opens up about the importance of self-care and her summer beauty secrets.
For Julianne, taking time for herself is important because it helps her be "more present" in her everyday life.
Though she's currently performing eight shows per week in her Broadway debut, "POTUS," Julianne told us that she still takes time to "relax and rejuvenate" by either taking a bath or shower and maybe even putting the fireplace on at the end of her work day. Adding, "It's just like an experience, right?" Girl, we totally agree!
Aside from her self-care routine, we couldn't help but ask the fresh-faced actress about her go-to beauty staples that help her achieve an effortless look in the sweltering summer months.
Article continues below advertisement
"Obviously, I would say like any kind of sunscreen, but I love the Elta MD. They also have a tinted version and I love that. I'm all about the skin," she told us. "So like whether it's my face or my body like that is like my number one thing that I focus on."
"And my BIC Soleil Escape [razor]," she continued. "I don't want to ever like I'm [not] prepared. I don't know about you, but after I shave, I feel like a new woman. I feel clean and ready to go. I feel sexy. I feel vibrant."
Additionally, Julianne told us that she loves a good concealer and a creamy bronzer so that she can go from the gym or the pool to a nice lunch with friends without having to "look like I've put makeup on, but it's just a little extra."
Well, who doesn't love the no-makeup-makeup look?
Article continues below advertisement
Julianne Hough on the makeup trend she totally regrets.
Like most people, Julianne doesn't love all of her past looks or the makeup fads she participated in. One beauty trend that she will never participate in — overly-tweezed eyebrows.
"I think the beauty hack that I will never do again is like the tweezing of the eyebrows like super-thin," she stated. "That [trend] has gone away a few years ago. So I'm like happy about that."
Though she is no longer part of the over-tweezed eyebrows club, Julianne revealed that she is totally team "not washing my hair."
"I feel like that is probably the biggest beauty hack ever," she said. "You think that like clean hair is like a thing. But actually the dirtier it is and the more products and more funky it is it just, [it has that] perfectly messed up kind of vibe. I feel like that's a big beauty hack."