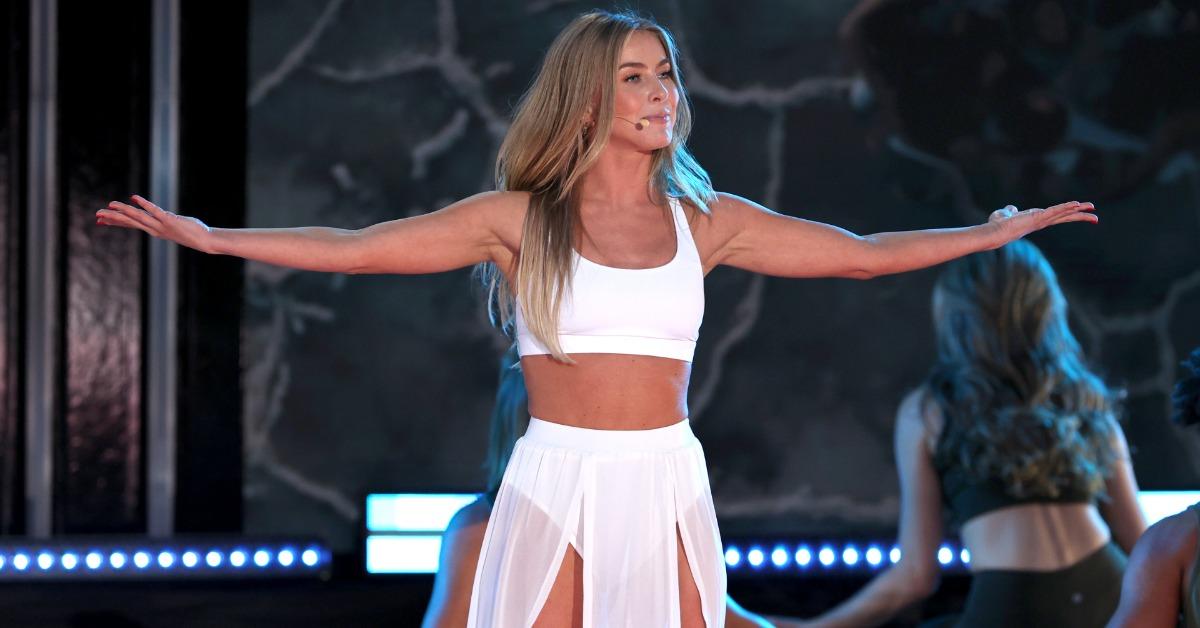 Julianne Hough's Dating Life Has Been Given Some Increased Attention as of Late
However famous Julianne Hough is thanks to her roles on the likes of Dancing With the Stars and Footloose, one other aspect of her life has seemed to dominate her presence in the media quite often as of late: her dating life. Indeed, Julianne was married for a few years up until recently, and things have changed for her quite a bit ever since the split.
Article continues below advertisement
With that being said, what exactly do we know about Julianne's dating life and the people she has been romantically involved with in the past? Keep reading for a complete breakdown of all of her known relationships.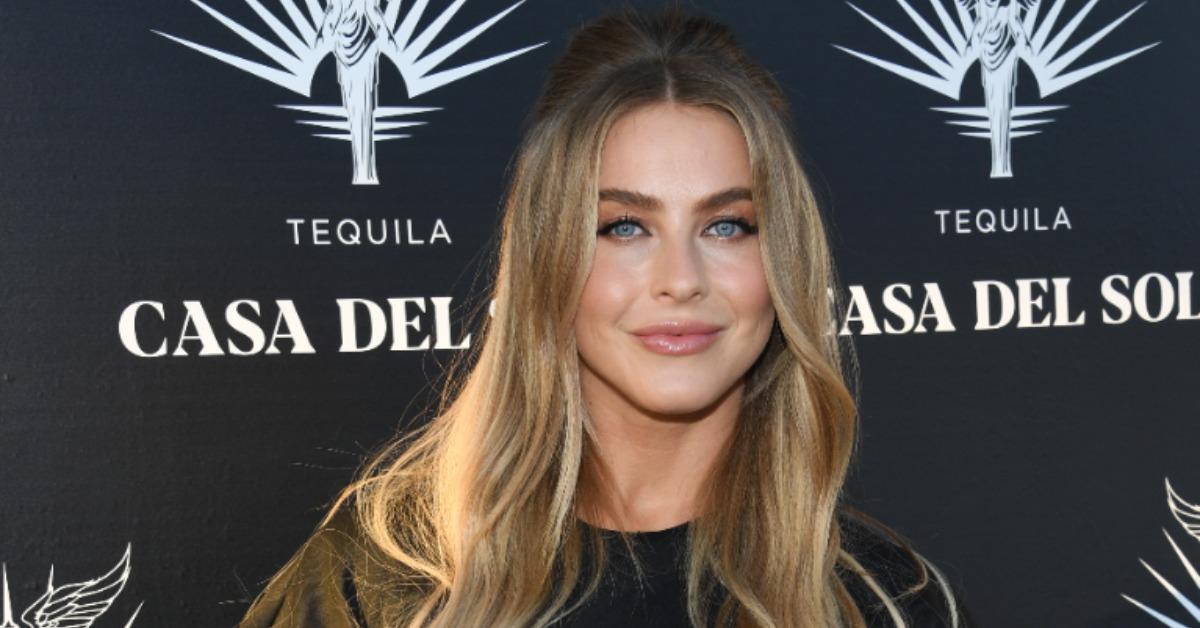 Article continues below advertisement
What is Julianne Hough's dating history?
Julianne's known dating history in the limelight can be traced back to the early 2000s. In 2005, she began dating dancer Zack Wilson. They had known each other since they were children and seemed quite fond of each other, even getting engaged at one point. However, things didn't work out, and the duo split in 2007.
The next man in Julianne's life was country singer Chuck Wicks. He and Julianne met when they were partners on Season 8 of Dancing With the Stars and began dating in August 2008. Much like her relationship with Zack, things were short-lived, and the couple split in November 2009.
In 2010, she was spotted out multiple times with Dane Cook, but a romantic relationship between the two was never confirmed.
Article continues below advertisement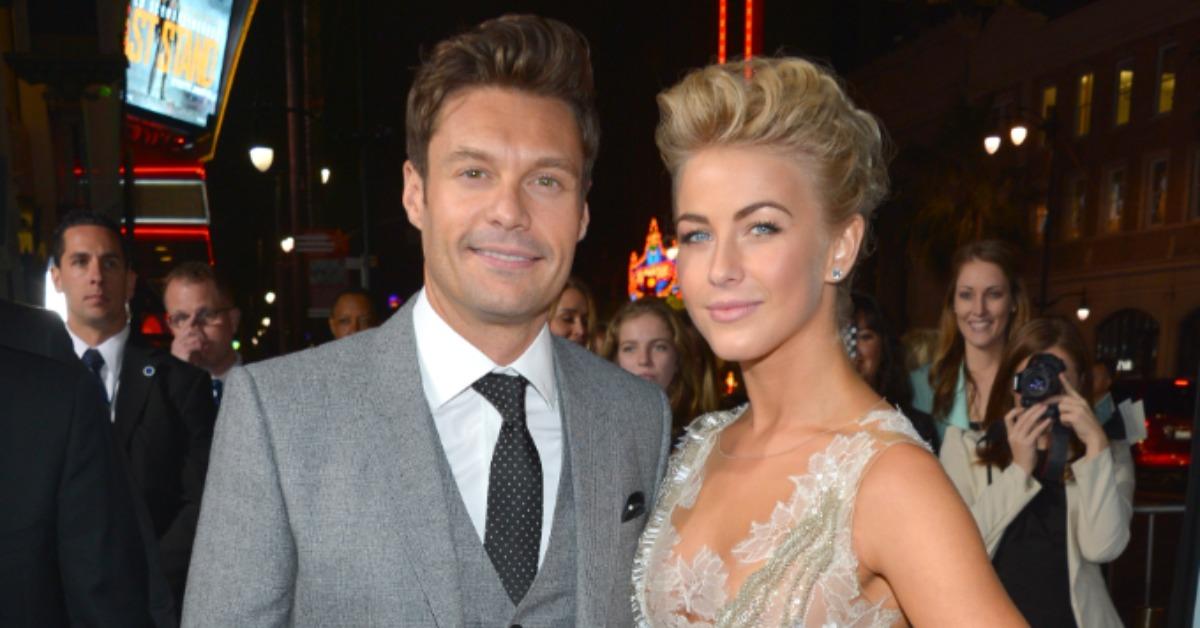 Next up came her famed relationship with Ryan Seacrest. Julianne and Ryan were romantically linked from 2010 to 2013, and it was undoubtedly Julianne's most high-profile relationship ever.
She told InStyle (via People) in 2012, "I was reluctant because he is such an influential guy, and what if it didn't work out? Our first date, I was so nervous that I just sat there and interviewed him with questions like, 'Are you loyal?' and, 'Are you close to your family?'"
Article continues below advertisement
After that relationship subsided, Julianne was reportedly linked to Oscar-winning film director Ari Sandel. The two went on a very PDA-filled dinner to Nobu in Los Angeles in 2013, but little else is known about the time they were together or if they were ever officially an item.
Article continues below advertisement
Next came Julianne's most recent long-term relationship. The star was actually married for three years to Brooks Laich. The duo was first introduced back in 2013 and got engaged in August 2015. By 2017, they were officially a married couple. When COVID-19 caused a global shutdown and quarantine measures in 2020, Brooks and Julianne made headlines for not quarantining together.
The pair announced their intentions to split up in May 2020, just a few months after news of their separate quarantines broke. Despite being roughly a year removed from news of the split, Julianne and Brooks' divorce is reportedly still not finalized as of the time of this writing.
Article continues below advertisement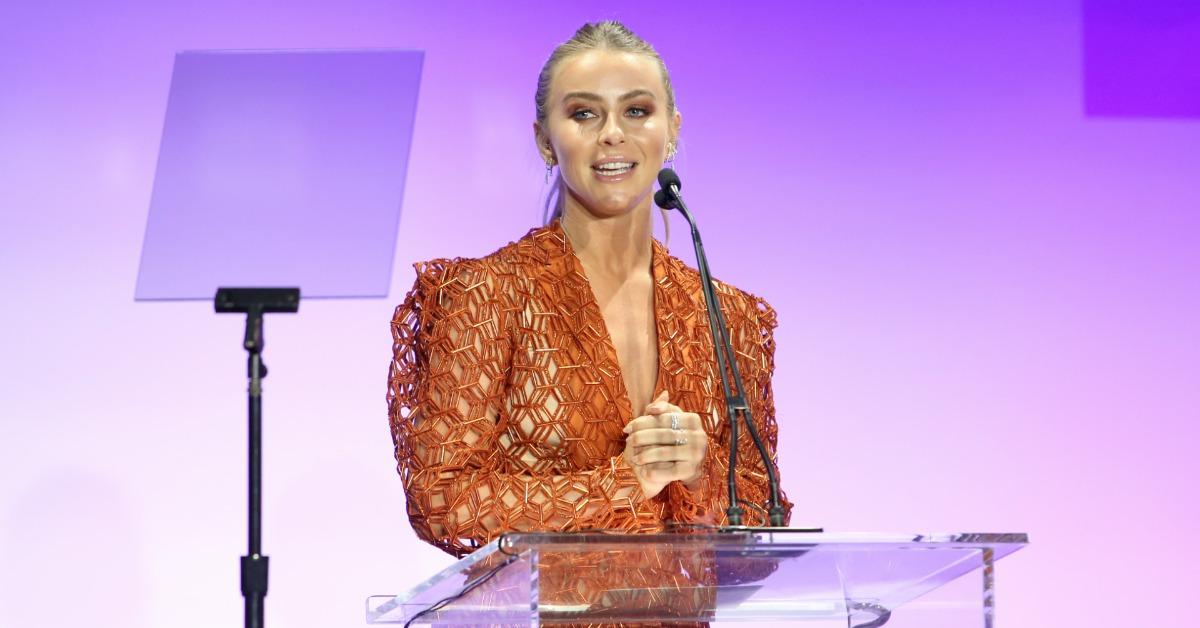 Who is Julianne Hough dating now?
Although nothing has been officially confirmed as of yet, it appears as though there's a new man in Julianne's life lately. Per Page Six, Julianne was spotted out and about in November 2021 with model Charlie Wilson.
Article continues below advertisement
The duo wore comfy looks as they went to get food together, but that harmless errand isn't why fans are buzzing. While out, photographers captured the duo kissing, hugging, and looking otherwise generally loved-up.
Nonetheless, neither of the two have spoken about being an official item as of the time of writing. Charlie is an internationally-recognized model signed to Ursula Wiedmann Models, who maintain a profile on him here.