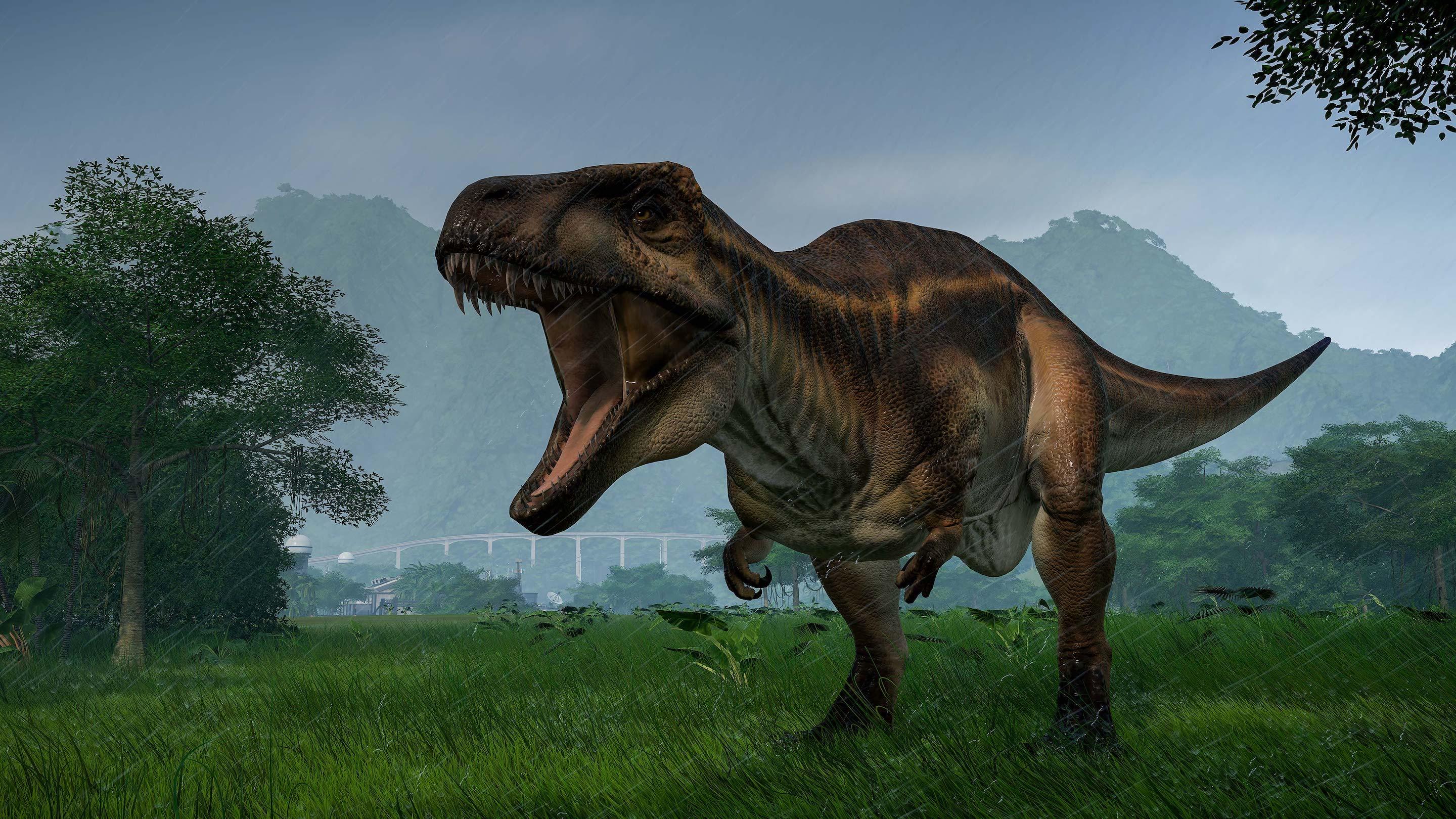 All the Details You Need on the 'Jurassic World Evolution 2' DLC 'Dominion'
While dinosaurs may not be roaming the world as we speak, you can run your own island of them in Jurassic World Evolution 2. The game, based on the popular film franchise that's getting yet another movie very soon, allows players to control their own Jurassic Park of their design, studying the dinosaurs that they uncover in the game as they go.
To coincide with the release of Jurassic World: Dominion, a new Dominion DLC is being added to the game.
Article continues below advertisement
A look at the new dinosaurs and features in the 'Dominion' DLC.
There are four new dinosaurs coming to the game with this DLC, and each of them brings new challenges and spectacles to the game. The new dinos being added are:
Pyroraptor: "Recognize this gorgeous plumage, Park Managers? This week's Know Your Dino was none other than Pyroraptor, a distant cousin to the Velociraptor and Deinonychus," the developers wrote of this dinosaur. "This intelligent 'fire thief' is sure to put your park management skills to the test, and will be the talk of your guests!"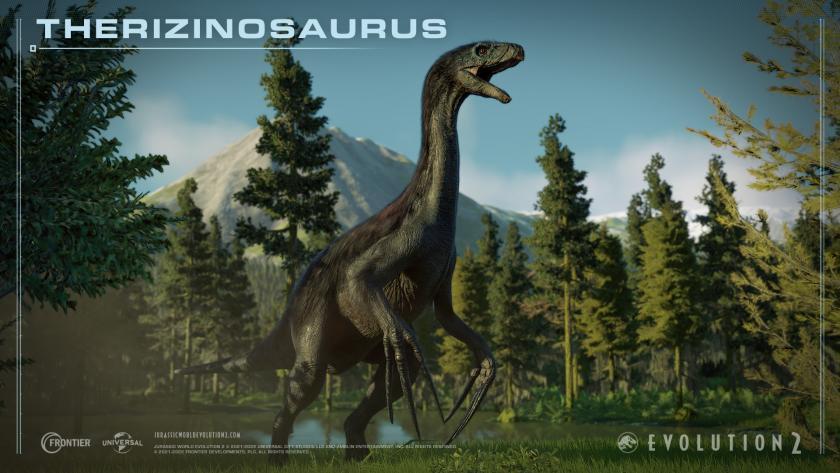 Article continues below advertisement
Therizinosaurus: "Therizinosaurus is a fierce, territorial foliage-grazer sporting feathers across its imposing stature," the developers wrote. "With its elongated forearms and curved claws, this ancient dinosaur — whose name means 'scythe lizard' — has an intimidating appearance. Usually, its claws would be used to pull vegetation to eat, rather than to fight. However, it won't hesitate to defend its territory."
Dimetrodon: "Dimetrodon is the oldest prehistoric species we've added to Jurassic World Evolution 2 — becoming extinct several million years before dinosaurs first appeared on earth," the blog post said. "This carnivore is characterized by the impressive neural spine sail on its back, likely used as heat regulation."
Article continues below advertisement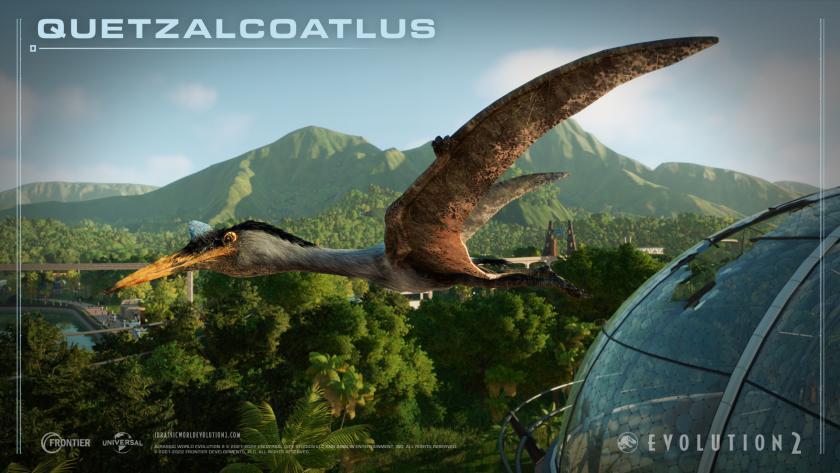 Quetzalcoatlus: "Last, but certainly not least, is one of the largest flying animals of all time: Quetzalcoatlus. This towering Pterosaur has a massive wingspan and will require several Aviary domes in order to satisfy its territory and environmental needs. Its sheer size and long, sharp beak makes it a dominating force in the air," the developers said.
Article continues below advertisement
In addition to these new dinos, the DLC will also bring six new skins and two new variants to the game, in addition to an entirely new campaign.
In the new campaign, players will take over Biosyn Valley, conducting the research on the dinosaurs there and uncovering new gameplay mechanics as they delve further into the new content.
Article continues below advertisement
Players will also come across many of the characters from the new movie in this DLC — many of whom are voiced by the actors from the film. You'll work with Claire Dearing (voiced by Bryce Dallas Howard), Dr. Alan Grant (voiced by Sam Neill), Dr. Ellie Sattler (voiced by Laura Dern), and Lewis Dodgson (voiced by Campbell Scott).
When is the 'Dominion' DLC coming to 'Jurassic World Evolution 2'?
Thankfully, players won't have to wait long for this DLC, as Dominion releases for Jurassic World Evolution 2 on June 14.
Those who want this DLC can purchase it for their respective platform for $19.99. It's available for PlayStation 4, Xbox One, PlayStation 5, Xbox Series X/S, and PC.