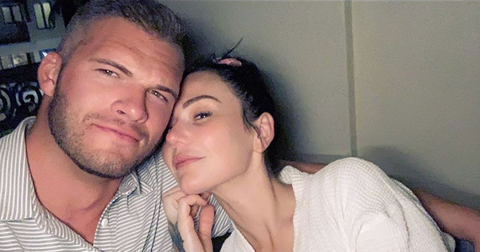 JWoww and Zack Are Back Together After Embarrassing Split
By Sara Belcher

Updated
Article continues below advertisement
JWoww and Zack split after he got cozy with a castmate.
Things were going well for JWoww and Zack for a while, until Zack seemed to get too friendly with one of JWoww's castmates.
In an episode of Jersey Shore: Family Vacation that aired in October, everyone who watched saw Zack wrap his arms around co-star Angelina Pivarnick's waist in a way that bordered on romantic, while JWoww was passed out on the couch. The camera caught the moment and aired it in a way that made JWoww look oblivious to the incident — and she was.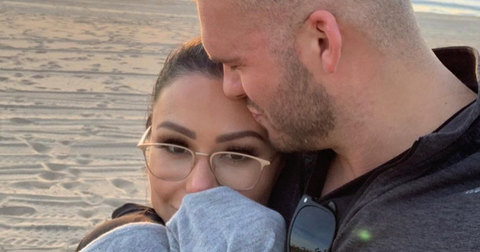 Article continues below advertisement
She later revealed in an Instagram post that she saw it for the first time when everyone else saw it — meaning neither Zack nor Angelina had told her about it beforehand. Given that there are months between filming and when these shows air, it was kept secret for a long time.
"After seeing tonight's episode, I'm pretty hurt," JWoww said in a notes-app post on Instagram. "I feel disrespected by someone I called a friend and by someone who stated they loved me. For 5 months I was kept in the dark about this. For 5 months I was naive, probably laughed at and made into a storyline that will forever haunt me."
Zack then took to his own Instagram to issue an apology, both to JWoww and those who watched the episode.
Article continues below advertisement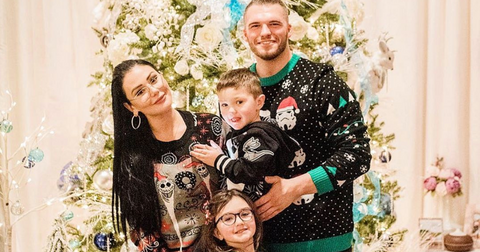 "I made mistakes that I cannot take back, which I take full responsibility for," he wrote in his own notes-app post. "Jenni does not deserve any damage from anybody else. This is on me. I sincerely apologize to Jenni. I apologize to Angelina as well."
But while he promised to "make it certain that nothing like this ever happen again [sic]," JWoww broke it off the next day.
"One thing I learned from tonight's episode is know your value," she wrote. "Don't ever lower your standard."
Article continues below advertisement
But just two months later, they're back together.
In December, People revealed that even though they broke off the relationship in October, they had gotten back together.
While neither of them publicly addressed their decision to get back together, they confirmed their reconciliation when Zack posted a photo with JWoww.
"You mean absolutely everything to me," he captioned the post. "You are my world. You are tremendously special in so many ways. You are an absolutely gorgeous woman inside and out. We are incredible together, and I want to be by your side for the rest of time. I love you @jwoww."
For now, it looks like the pair is back on — as long as Zack doesn't pull a stunt like that again.