Does Jyoti Amge Have a Husband? Here's the Scoop on the Shortest Woman in the World
TLC's new series called 'Extraordinary People' has introduced viewers to the smallest living woman in the world. But does Jyoti Amge have a husband?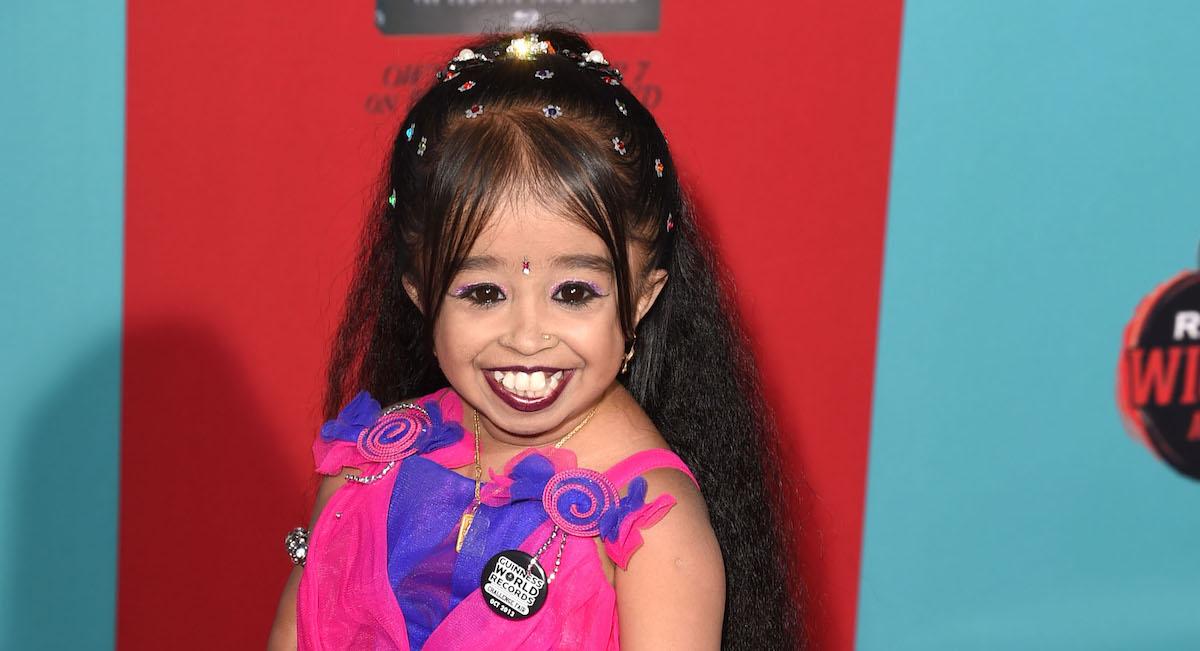 For those who watched American Horror Story: Freak Show, Ma Petite was a particularly memorable character. It wasn't only for the tragic way Ma Petite left the show, but also because the actress who portrayed her, Jyoti Amge, is literally the shortest living woman in the world. She snagged the Guinness World Record when she turned 18 in December 2011, measuring in at 62.9 centimeters (2 feet, 0.7 inches) tall.
Article continues below advertisement
See, Jyoti has a form of dwarfism called achondroplasia — which explains why she stands just 24 inches tall and weighs 12 pounds. The thing is, although the Indian actress can fit into clothing meant for 3-month-old infants, she's actually 26 years old.
The first episode of a new TLC series called Extraordinary People follows Jyoti and her family as they visit the U.S. from India. During their visit, they explore career opportunities and enjoy American culture. However, Jyoti also hopes that a doctor can help her with a painful health issue that she's been forced to endure for years: two broken legs.
Article continues below advertisement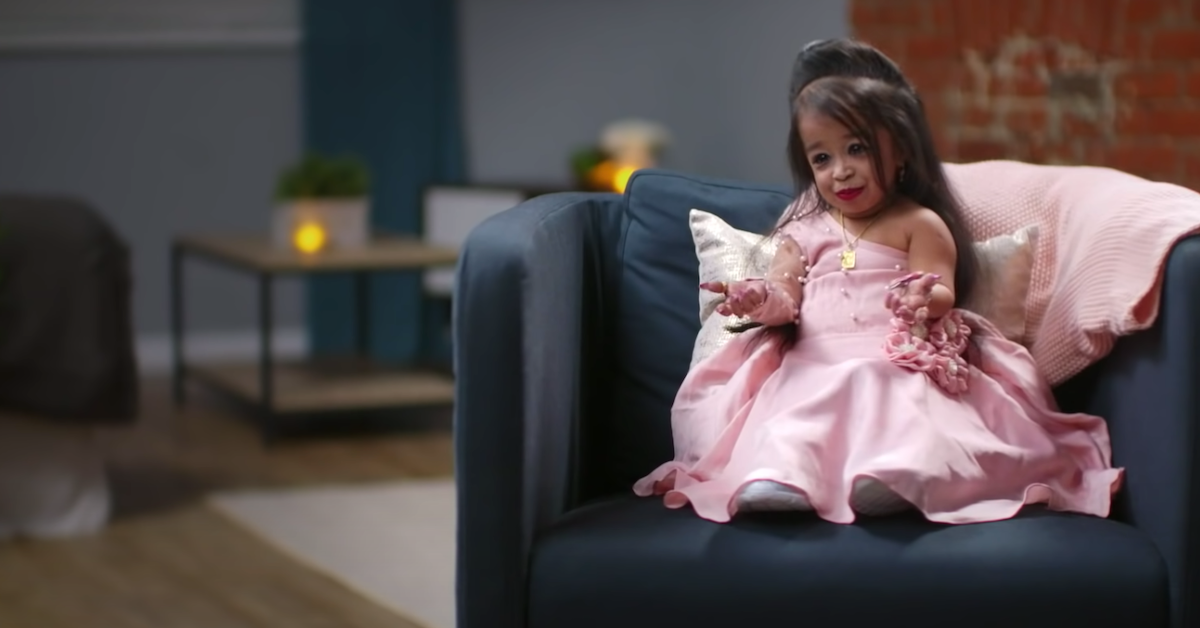 Photos of Jyoti Amge and her reported "husband" started rumors in 2017.
Although Jyoti may look like a young child at first glance, she's very much an adult — and resents when others treat her like a kid. (Who wouldn't?) The question of whether she's romantically linked or married to anyone has naturally come up.
Article continues below advertisement
Back in 2017, a then 23-year-old Jyoti filed a complaint against a man who started circulating photos of his reported marriage with her.
"For two-three days, some pictures have been circulated on social media about the alleged marriage of my sister to a person of Indian origin in the U.S," Jyoti's sister Archana said, according to The Hindu. "We don't even know his name. He is misusing those pictures. We want to clarify that Jyoti is unmarried."
Article continues below advertisement
Wait, but does Jyoti Amge have a husband now?
Although her sister denied that Jyoti was married back in 2017, a lot can happen in three years. So is the actress currently dating or married in 2020? Let's take a closer took.
Jyoti's Twitter feed isn't very helpful in figuring out her relationship status, as it's mostly filled with messages about mask-wearing and taking other safety precautions against the novel coronavirus. Which isn't a bad thing, but it tells us nothing about a potential husband.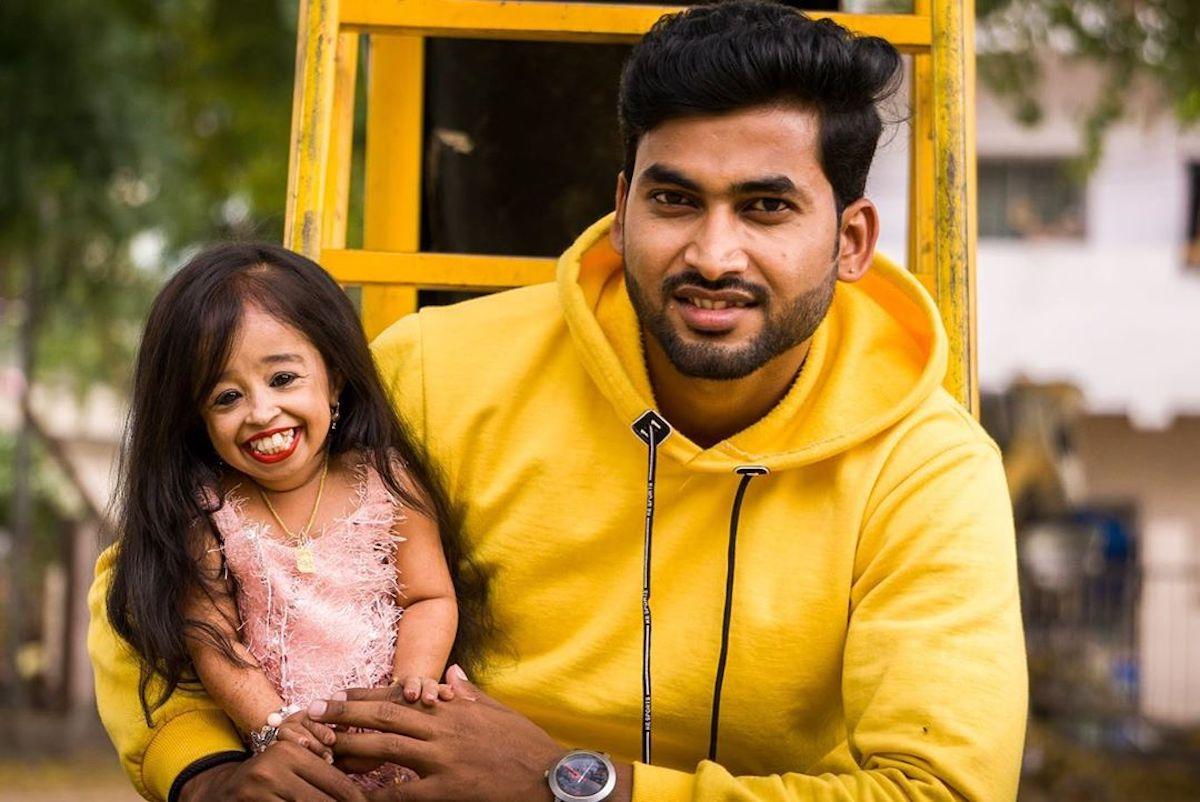 Article continues below advertisement
A quick look at Jyoti's Instagram account reveals she has been posting a ton of photos and videos with one man in particular. (Or at least she did back in March, pre-COVID-19.) But alas, it seems their relationship is platonic — for now, at least.
"With My BestFriend Atul," she captioned a March video of the man lip-syncing to a song.
Article continues below advertisement
So no, it doesn't appear that Jyoti Amge currently has a husband. But judging by her Instagram grid, the young actress does have many supportive friends and family members in her corner — including an extra special friend named Atul.
To more about Jyoti and the rest of the show's unique cast members, be sure to catch Extraordinary People at 10 p.m. on Thursdays on TLC.