Did Kaitlin Bennett Poop Her Pants? Rumors Are Swirling About the "Kent State Gun Girl"
Kaitlin Bennett — aka "Kent State Gun Girl" — reportedly pooped her pants at a party. But is there any truth to the rumor? Read on for what we know.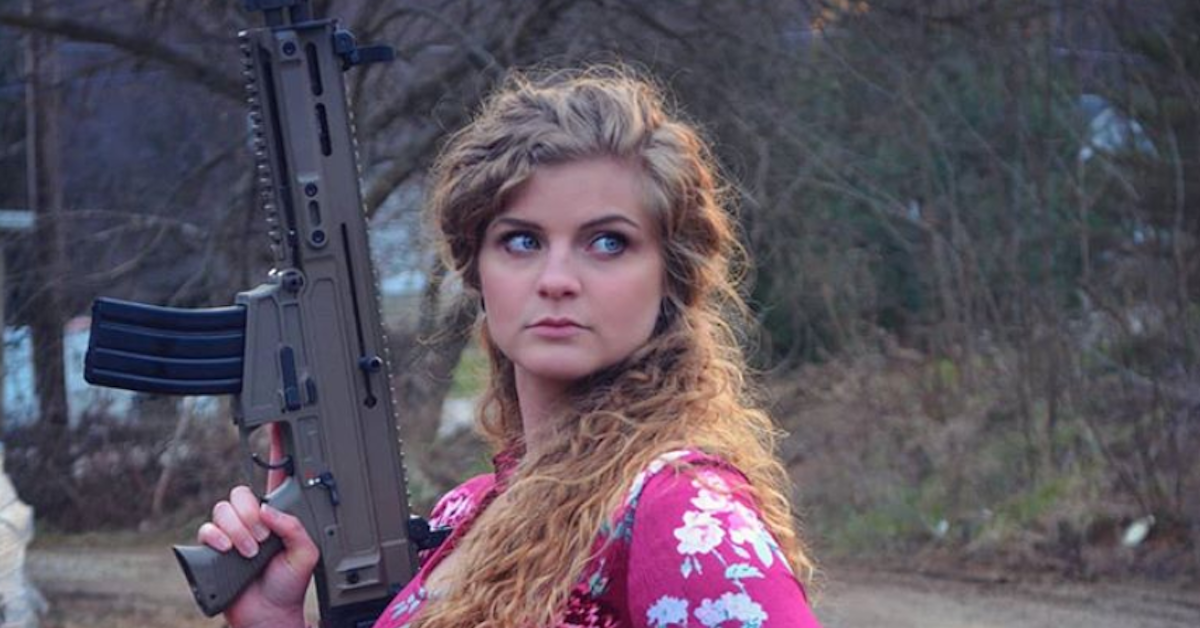 Plenty of people likely remember the name Kaitlin Bennett — aka "Kent State Gun Girl" — from the viral photo she posted in May 2018. You know, the one in which she's holding her graduation cap in one hand and has an AR-10 rifle slung over her shoulder in the other. Yeah, that Kaitlin.
Article continues below advertisement
Well, the right-wing gun/anti-abortion activist is trending yet again. Except this time, it's because she posted a video herself interviewing college students and failing to get them to agree with her transphobic viewpoints. Rumors surrounding a report that she pooped herself at a party are now resurfacing because of it.
With this in mind, let's take a look at why the internet is so obsessed with the possibility of Kaitlin crapping her pants in public.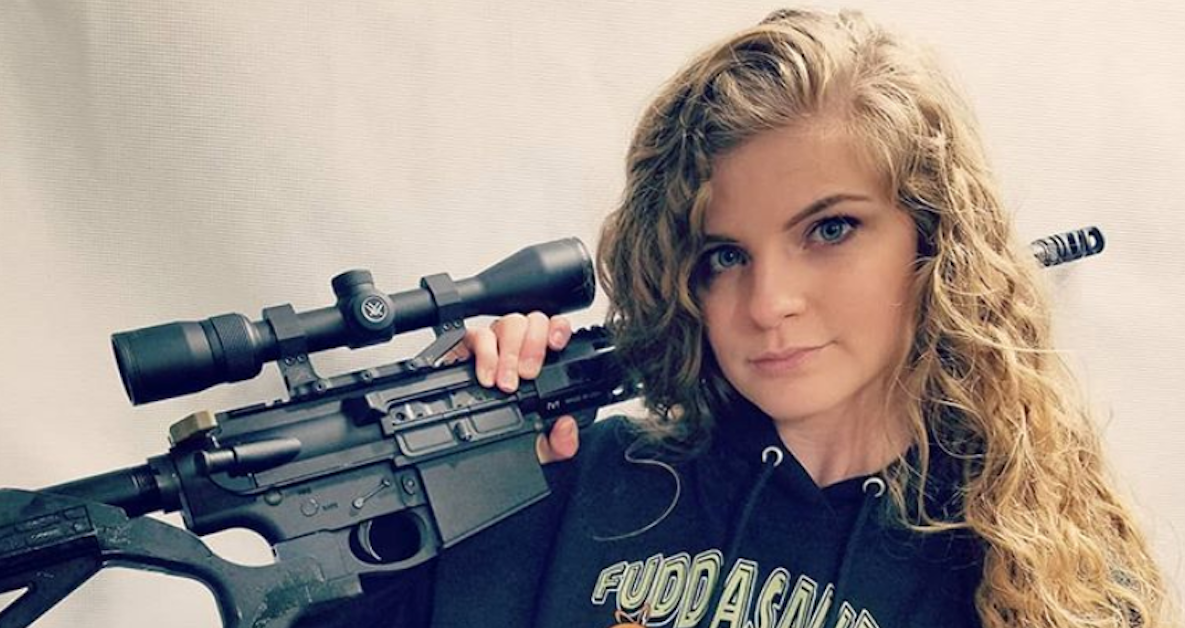 Article continues below advertisement
Kaitlin gained initial fame with a controversial photo.
In May 2018, Kaitlin shared a photo of herself open-carrying an AR-10 rifle, freshly-graduated from Kent State University. The post ended up going viral.
See, the school bans its staff, students, faculty, and people doing business with the university from carrying "deadly weapons" on campus. Kaitlin just wanted to prove a point — because she had officially graduated and had the photo taken immediately following her commencement ceremony.
Alongside the photo, which she posted on Twitter, Kaitlin wrote, "Now that I graduated from @KentState, I can finally arm myself on campus. I should have been able to do so as a student- especially since 4 unarmed students were shot and killed by the government on this campus."
Article continues below advertisement
Kaitlin reportedly pooped her pants in 2019.
It's worth noting, here, that the actual evidence in this case isn't very convincing. The whole sh-t show started back in February 2019, when an article on Barstool Sports reported that Kaitlin pooped herself while at a college party. Whether or not it's true, once word started spreading, it stuck.
Article continues below advertisement
These days, Kaitlin is apparently traveling around to various college campuses, asking young people questions about everything from gun rights and trans rights to abortion rights and more. And even though she often winds up looking silly and uninformed during these interviews, she still posts them on YouTube.
One interviewee turned the tables on Kaitlin when he asked the question weighing on everyone's mind. "Your name's Kaitlin Bennett, right?" he checked, to which she confirmed and he revealed his name to be Mustafa. "I think there's one really important question and it's: Did you sh-t yourself at a frat party?
A clearly caught off-guard Kaitlin replied with, "Why are you talking about that when we're talking about ..." before cutting off and saying something indiscernible. (Then again, she didn't outright deny it.)
Article continues below advertisement
A YouTube video has caused the reported pooping incident to resurface.
Back in November, Kaitlin was at the University of Kentucky asking students if they would support an initiative to offer free tampons and pads in men's restrooms for "men who have periods" to use. She uploaded a video of their responses titled, "College Students Have No Morals."
Article continues below advertisement
Although the video didn't originally get a ton of views. That all changed when on Jan. 10, a Twitter user (@LilithLovett) shared a clip from the video of Kaitlin interviewing UK sophomore Michael Hawse. Kaitlin asked him what he thinks of a urinal being put into a women's restroom for "women who have penises," as well as his thoughts about having feminine hygiene products in men's restrooms.
"I think people are just making too big of a f---ing deal about it," Michael replied.
He went on to say, "I care about people's personal rights. They can do whatever they want, it's none of my business."
Michael has since replied to the original tweet, writing, "I don't make it a habit of paying attention to what others are doing in the bathroom."
Article continues below advertisement
Now, people just really want to know: Did Kaitlin sh-t herself at that party?
And the tweets are priceless.
Article continues below advertisement
References to "#2" are rampant.
Article continues below advertisement
And Twitter users are making excellent points.
Article continues below advertisement
The pettiness has no limit. But it's glorious.
Article continues below advertisement
Look, the world may never know if Kaitlin actually crapped herself at a frat party. But they're sure having a blast hoping it's true — and blowing up Twitter with poop jokes in the meantime.