Black Woman Called "Good Little Slave" for Putting Mask on While Boarding Bus
People are shocked at this "Florida Karen" for calling a black woman a "good little slave" because she put a mask on while riding the bus.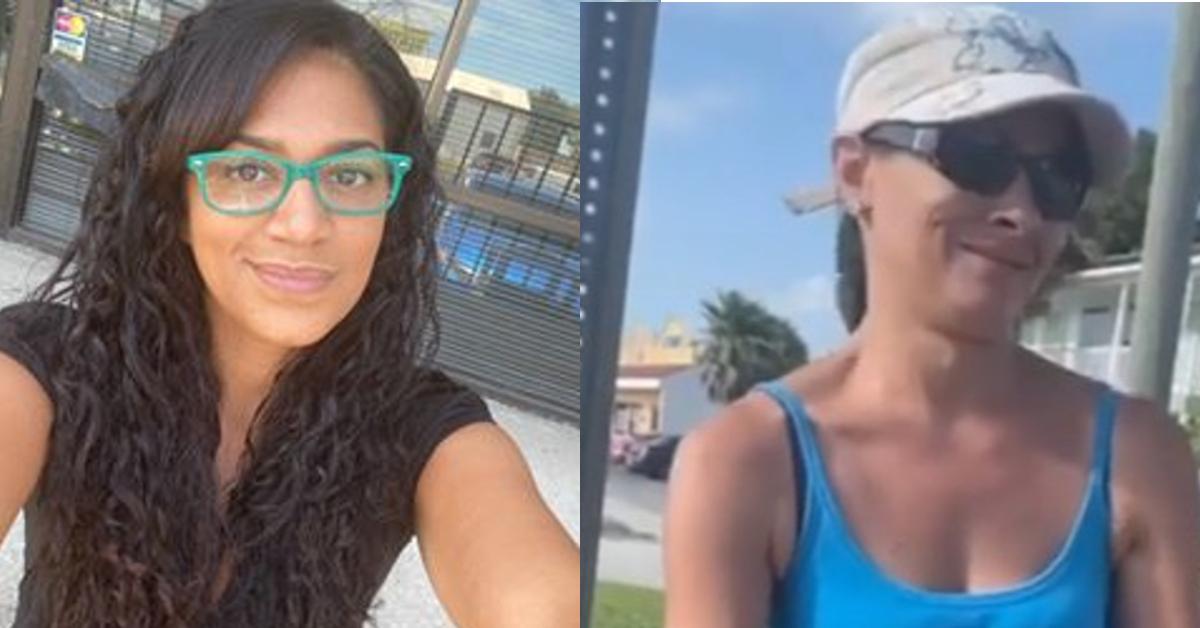 The constant debate surrounding masks is causing a lot of unsavory interactions between folks all across the country. From Starbucks customers threatening the jobs of employees, to antique stores posting signs refusing service to anyone not rocking a face covering, to people getting roasted online for cutting holes in their masks to make it "easier to breathe," it appears there's a growing divide between Americans.
This "Karen" calling someone a "good little slave" only adds to that divide.
Article continues below advertisement
Megan Charleton is a black woman who was shocked by her interaction with another commuter.
While waiting for the bus, Megan decided to put on her mask before boarding. That's when another woman, a mother people are dubbing a "Florida Karen," called her a "good little slave."
Megan was speechless at first, but then began recording her conversation with the mom.
"You're telling me, a woman of color, to be a 'good little slave'?" Megan asks in the video.
The mom replies by saying, "I'm a woman of color too. I'm a Mexican woman of color." Megan responds: "It doesn't matter. You don't say that."
"You're wearing a mask like all the rest of the slaves out there," the mom can be heard saying in the video.
Megan, in an interview with Storyful, discussed the incident that went down at a bus stop in New Port Richey, Pasco County, Fla.
Article continues below advertisement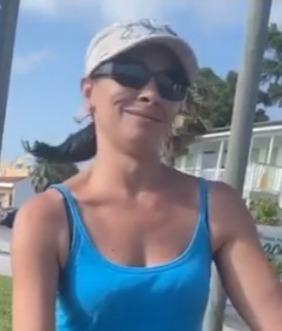 "I am called a slave, for following a mandate, and CDC recommendations to keep those around me safe," Megan said.
Pasco County has mandated that individuals who are leaving their homes and going into public businesses or governmental buildings must wear their face masks.
Megan, who initially posted the video on Instagram, has now made her account private.
Article continues below advertisement
There have been other altercations over masks, in addition to the "good little slave" incident.
A brawl had broken out in a Target retail location over face masks. Two men, Philip and Paul Hamilton allegedly attacked employees at the store after they were confronted for not wearing facial coverings, according to police. Camera footage shows a security guard escorting the men, who initially appeared compliant, outside.
Article continues below advertisement
That is, until, one of the suspects turned around and punched the guard "suddenly without provocation," as per police reports. The security guard sustained a broken arm while wrestling with the suspect on the ground. The other man who was being escorted outside engaged in the fray, fighting with other Target employees who came to the security guard's aid.
The Target guard was treated by medics for his injuries. Philip and Paul Hamilton were arrested following the incident.
Article continues below advertisement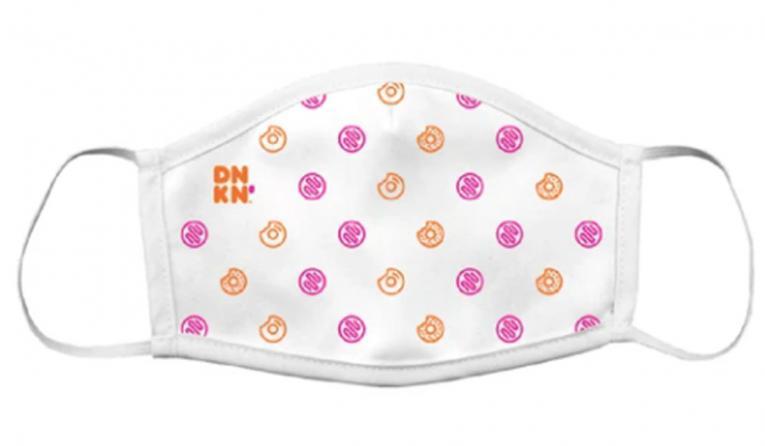 This wasn't the only physical altercation that occurred as a result of face masks, either. Maria Delgado was in a Dunkin' Donuts in Stafford, Va., and after one customer pointed out that Delgado wasn't wearing a mask, it resulted in an argument between the two.
Police reported that the disagreement had continued in the coffee shop's parking lot, as Maria waited for the other customer to come outside. Their verbal exchanges culminated in Delgado striking the other customer — and it escalated into a full scale fight, with both individuals sustaining injuries.
Delgado was arrested for assault and battery and later was released from jail on a personal recognizance bond.