Woman Demands Male Mechanic, Says All-Female Auto Service Department Can't Work on Car
An irate woman demanded that a man work on her car, despite the service team informing her that no males work in their department.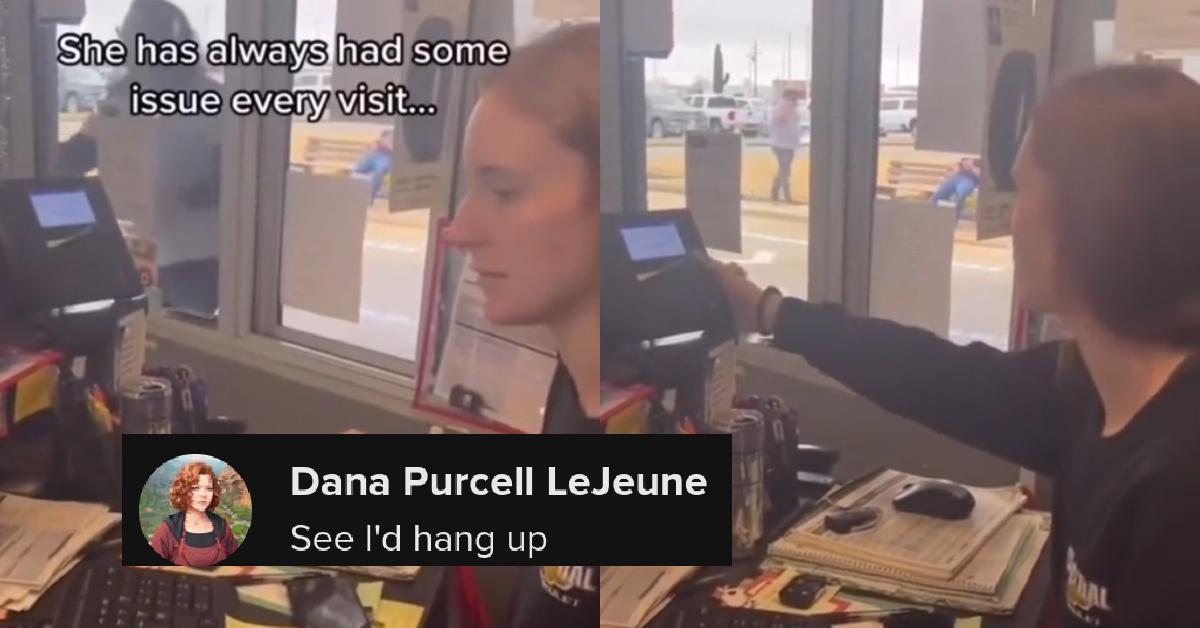 Article continues below advertisement
And while the obvious is being stated here: the only thing that precludes a person from being a good mechanic is the work that they put into being a good mechanic, barring them being born with some type of encyclopedic knowledge and intuition for fixing and maintaining road vehicles.
However, there was one TikToker who uploaded a conversation that a "Karen" customer had on the phone with a woman who worked in an auto service center who demanded to speak to a male mechanic, and she was insistent that women don't know how to properly work on cars.
Article continues below advertisement
The conversation goes as follows:
Employee: Central Chevrolet Service this is Autumn.
Customer: Autumn, I didn't ask for a female I would like to talk to a male. My opinion is females don't belong in the service department [they should be] behind the scenes, doing the paperwork.
Article continues below advertisement

Employee: Um, OK, um, there's not a male in our service department.
Customer: [silence for a few seconds] Then you can let me talk to Mike Ashford or somebody.
Employee: OK, hang on one second I'll get you over to Mike Ashford.
Article continues below advertisement

The employee at this point in the video transfers the call, and then the camera transitions back to her at her desk answering another phone call. It's the same customer on the phone.
Customer: Autumn I need to make an appointment for Saturday morning 8 o'clock I just hope there's no females on the desk when I get there.
Article continues below advertisement

Another person off-camera, presumably a co-worker of Autumn's says, "There will be." Autumn tries to explain to the customer that there aren't any male service workers in their department to the customer again.
Employee: There's no males in our service department, ma'am, so unfortunately...
Customer: Oh my God, that is totally messed up. I need my oil changed but there better be a male mechanic that I can talk to.
Article continues below advertisement

The other employee mentions that they don't have any appointments available on Saturday morning anyway.
Autumn then tells the customer that she's going to transfer her over to a man in the sales department as there aren't any males working in service before the woman interrupts her again.
Customer: As long as there is a male in the shop to change my oil that will be fine. I do not wanna female working on my car.
Article continues below advertisement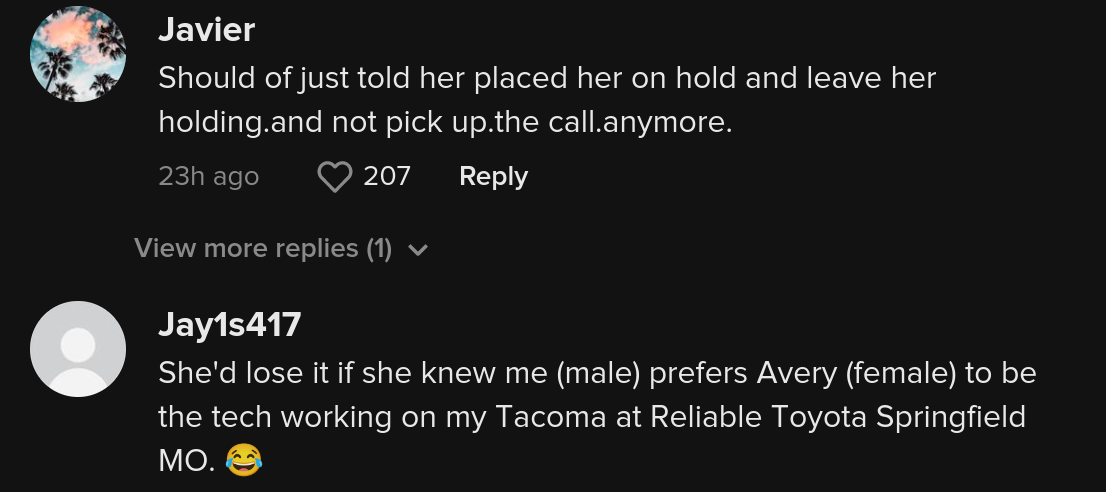 The woman then goes on to explain her reasoning.
Customer: And I'll tell you why, the last time I headed out there to have something done it was a 5-minute job. I sat there a freaking hour, and I had to go track down a male to get my car.
Article continues below advertisement

The employee tries to ask the customer about her last visit to the shop but the women keeps going on talking about how incompetent the female service staff is.
A text overlay on the TikTok also indicates that the service department is run by a woman who oversees 2 dealerships and has 25+ years of experience.
Article continues below advertisement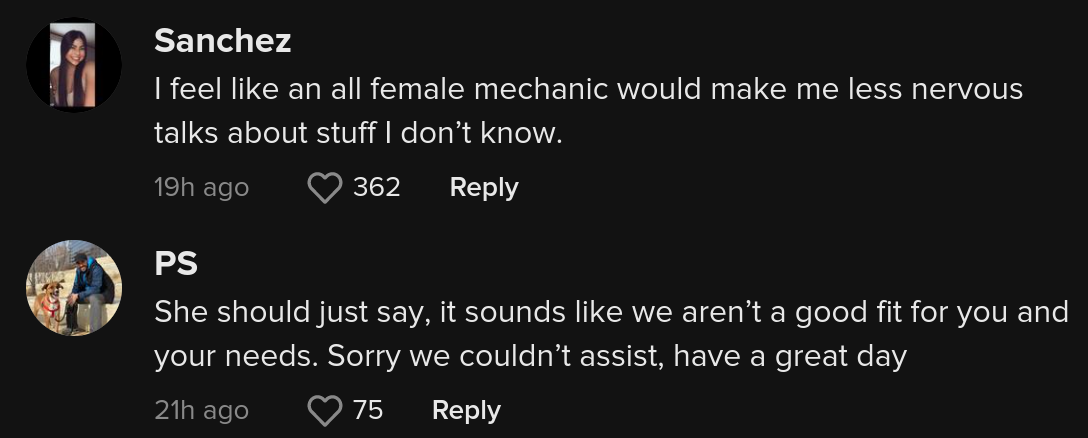 One TikToker remarked that they couldn't believe the woman was being so dramatic over a simple oil change, while another remarked that they would like to visit an auto service shop with an all-female service crew.
Another female auto mechanic said: "As a woman tech...I would purposely walk out and talk to her about everything she needs repaired on her car."