Kat Stickler's Former Boyfriend Briefly Reenters Her Life in an Awkward TikTok
After splitting with her husband Mike in March 2021, Kat Stickler began dating new boyfriend Cam Winter a few months later. Let's discuss their relationship.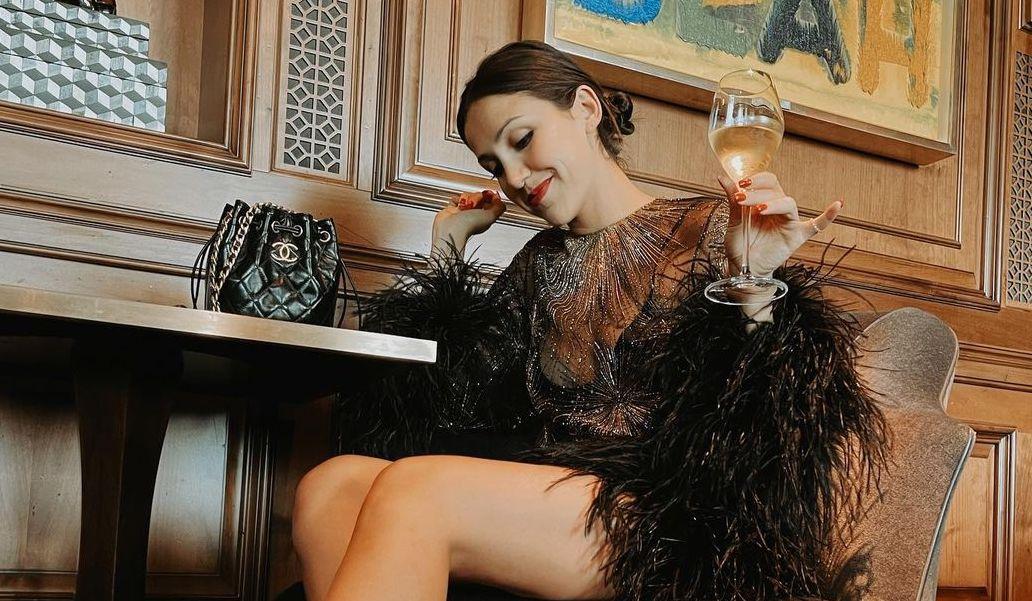 Hearing your favorite internet couple broke up can be heartbreaking. Fans of the Stickler family felt that pain when Kat and Mike announced in March 2021 that they were going their separate ways after amassing a following of more than six million people through their family prank content. This was shortly after the birth of their daughter Mary-Katherine. The news came as a surprise to their followers, who were initially hoping it was just another prank.
Article continues below advertisement
"We're just trying to do everything we can for MK, and co-parenting her, and moving forward in love," Mike shared. "So, Kat is not at fault at all for any of this, just so you know. There's a lot of things that I need to work on in my own life and get in order. Again, if you could, please respect our privacy, respect us as individuals as we attempt to navigate this process."
They provided few other details about their separation and have continued to post content individually since.
Though Kat was surely heartbroken, it wasn't long before she found herself thrust back into the dating game.
Article continues below advertisement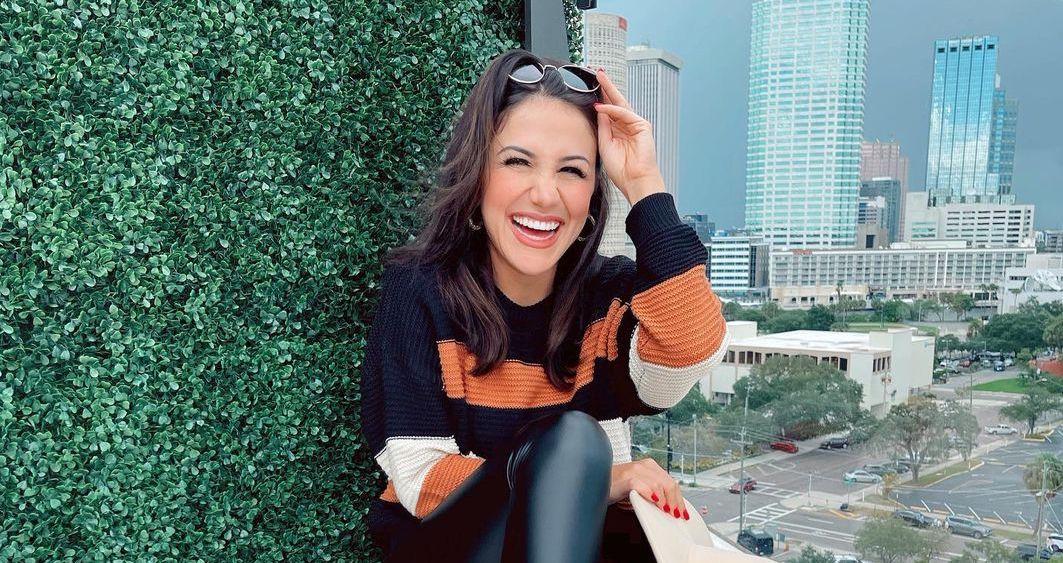 Is Kat Stickler dating again?
After the unexpected breakup, the "averagely funny" comedian's social media pages were stacked with solo content, as she was clearly focusing on her individual brand instead of the one she built with her ex. But eventually, between quirky dancing videos and clips with her daughter, Kat started posting content suggesting she was dating someone new.
Article continues below advertisement
At the beginning of September 2021, Kat began posting TikTok videos alluding to this mystery man. She made a video with the "sometimes all I think about is you" audio, including the caption, "No, it's not like that ... he just helps me out when I don't even ask him."
Not long after, she made another post about a man sending her and her daughter dinner when she had to cancel a date.
Kat adhered to all of the rules of the "soft launch" of this new partner, never showing his face or tagging him. Heavily hinting that she was seeing someone new, she posted a video of a man's hand grabbing her face before she leaned off-camera to kiss him.
Article continues below advertisement
Her followers were super supportive as she ventured back out into the dating world, commenting about how pleased they were to see her smiling in all of the videos about her new beau.
In October 2021, amateur sleuths figured out the mystery man's name: Cameron Winter. Kat made her budding relationship Instagram official in December 2021.
Article continues below advertisement
Kat Stickler and Cam Winter split in August 2022.
Sadly, Kat and Cam — who works in construction management — didn't last long. Kat confirmed that they were no longer together in an Aug. 15, 2022 TikTok.
"Some of you may have noticed I have taken a little bit of a step back from social media the past couple of months. And a lot of you guessed it because you are very smart and observant, but Cam and I have decided to take a break," she shared.
"For me right now, I needed to process things, which I did not really give myself the grace to do after my divorce ... I am honestly trying to do the best I can."
She clarified that Cam is a great guy with a big heart, and neither he nor she did anything wrong. It was a mutual decision.
Article continues below advertisement
It's evident that Kat may have been a bit too eager to find a new partner after her split from Mike, but surely it was all a lesson. Facing the reality of being alone is never easy, after all.
Cut to October 2022, and Cam has found a strange yet generous way to reenter Kat's life, though for just a brief moment.
Article continues below advertisement
Kat Stickler gave Cam Winter a shoutout in an October 2022 TikTok.
Boasting 9.3 million followers on TikTok, Kat decided to use her platform to raise money for those affected by Florida's calamitous Hurricane Ian. "So I'm raising money for Hurricane Ian, and I said I'd give a shoutout to people or businesses that donate $5,000 or more," she began in a recent TikTok video, seemingly feeling a bit awkward.
"I'd like to give a lovely shoutout to Cam Winter for donating $5,000 to the Hurricane Ian Fund," she continued, giggling in between words. "So, that is awesome," she continued before thanking Cam.
Hilariously, Kat's mother can be heard laughing in the background. Well, that's one way to reenter your ex's life! We love a charitable king.