Who Is FOX's Kat Timpf Engaged To?
Kat Timpf showed off her engagement ring recently, but who is she preparing to marry? Here is what you need to know about Kat Timpf's fiancé.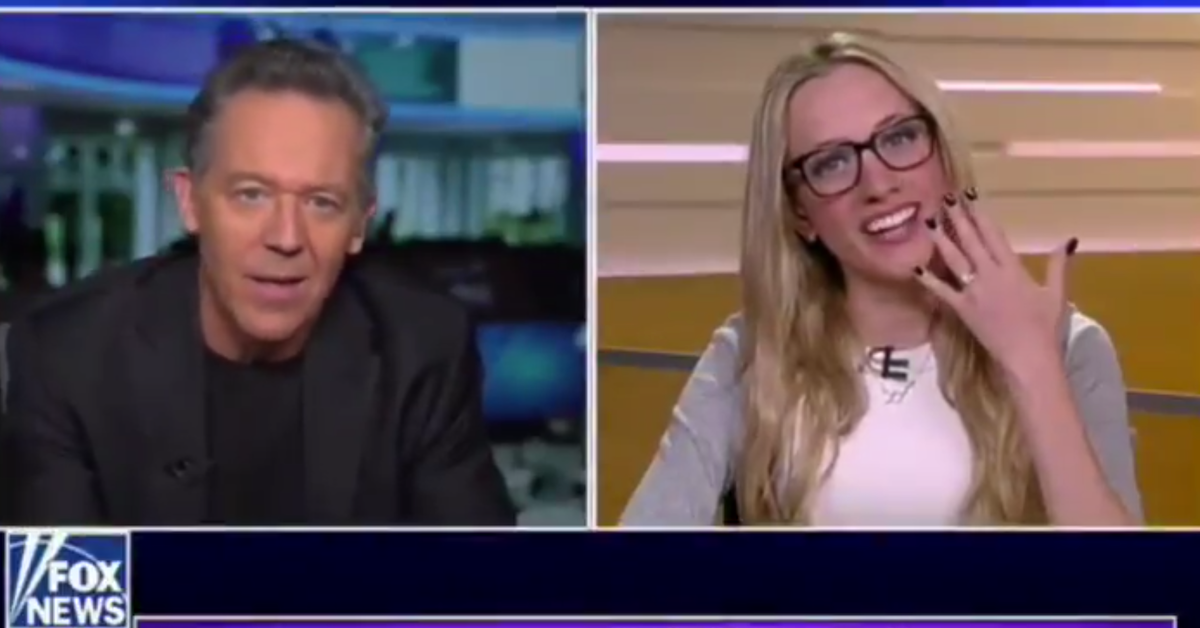 You may know Kat Timpf as one of the outspoken panelists on many Fox News shows like The Greg Gutfeld Show, Fox and Friends, and previously, America Live with Megyn Kelly.
Article continues below advertisement
On Aug. 1, the TV personality made a huge announcement on The Greg Gutfeld Show, which she echoed on Twitter. Kat shared that she had just gotten engaged, but kept the details of her engagement minimal. Naturally, the internet is dying to know more about Kat Timpf's fiancé.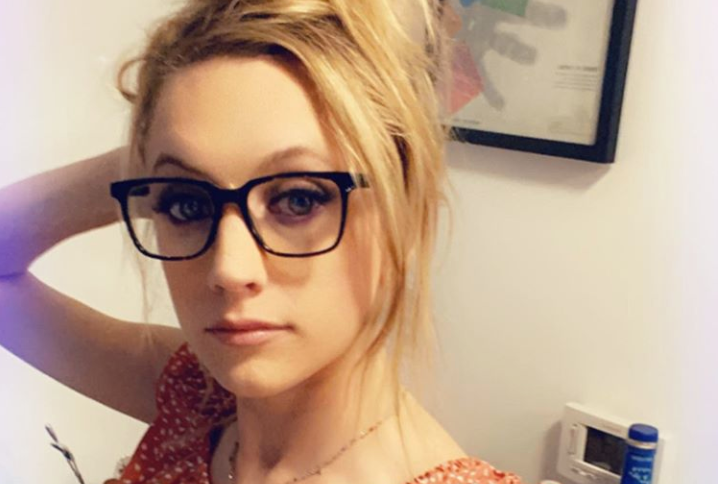 Article continues below advertisement
Who is Kat Timpf's fiancé?
Kat Timpf's boyfriend-turned-fiancé's name is Cameron "Cam" Frish but details about him are scarce since Kat is pretty tight-lipped about her private life.
In fact, many people are speculating that the couple has actually been engaged for a while now, after seeing close friend Meghan McCain's comment under her announcement post which said, "CONGRATULATIONS TO YOU AND CAM!!! I'm so glad I don't have to keep this a secret anymore!!!!!"
And while Kat hasn't revealed exactly when the couple got engaged or when she and Cameron started dating, an early sighting of the couple goes back to 2019 when Kat posted a picture of the two of them on a New York City terrace.
Article continues below advertisement
Who is Cameron Frish?
Cameron Frish enlisted at the U.S. Military Academy at West Point shortly after the Sept. 11 attacks. While we don't know a lot about his time in service, he was with the armed forces for about six years, and served as an Assistant Operations Officer, Executive Assistant to the Brigade Commander, Company Executive Officer, Infantry Platoon Leader, and also as a student at the Infantry Officer Basic Course.
Article continues below advertisement
Before joining West Point Academy, Cam also attended prestigious prep schools like Hackley School and Choate Rosemary Hall. After his service in the armed forces, Cam worked at Bank of America before moving on to join Merrill Lynch as a broker. He now works at a private fund management company called Coatue Management.
Kat and Cam are adorable on social media.
In her captions, Kat often jokes about how being in a happy relationship will affect her brand, but it seems that it didn't have too much of an adverse effect since the two are now engaged. The lovebirds also share an adorable black French bulldog, Carl, that seems to go on all of the adventures the couple enjoys, and even has an Instagram account all for himself.
Article continues below advertisement
In short, Kat and Cam are certainly #CoupleGoals. The FOX personality always seems to be poking fun at Cam in her captions, a longstanding tradition that has been going on ever since one of the first posts of the couple as "Instagram official." "Some a-hole stole my glasses," she captioned the photo of a selfie of the two of them.
Whether they're looking fabulous at the Yellowstone Club, or simply goofing around in couples costumes (even when the couple is actually the father and daughter from Bob's Burgers), Kat and Cam certainly seem to know how to have fun together.
Here's wishing them a lifetime of joy!