"That's Where I Draw the Line" — Keith Lee Confronts The Shade Room Over Birthday Post
Keith Lee has words for The Shade Room after the platform posted of video of him receiving a car as a birthday gift that started drama online.
The Gist:
TikTok food critic Keith Lee has sent a message to The Shade Room about posting his birthday video knowing that it would breed negativity.
Keith issues a warning to folks about not talking about his wife and family.
Article continues below advertisement
In the influencer world, Keith Lee is a name most folks know pretty well. Keith, a former MMA fighter, who is revered for his work in helping restaurants take their businesses to the next level with thorough reviews and advice, is respected in the community. Over the years, Keith has shared videos of reviews on big restaurants to small family restaurants — most notably his review on Kevin Hart's vegan eatery in Los Angeles.
Although Keith is the go-to food critic on TikTok, the talent is making headlines for his grievances with the popular gossip site The Shade Room. And after the site posted a video of the critic and his spouse on their platform, drama ensued, which caused him to issue a statement. Here's the scoop.
Article continues below advertisement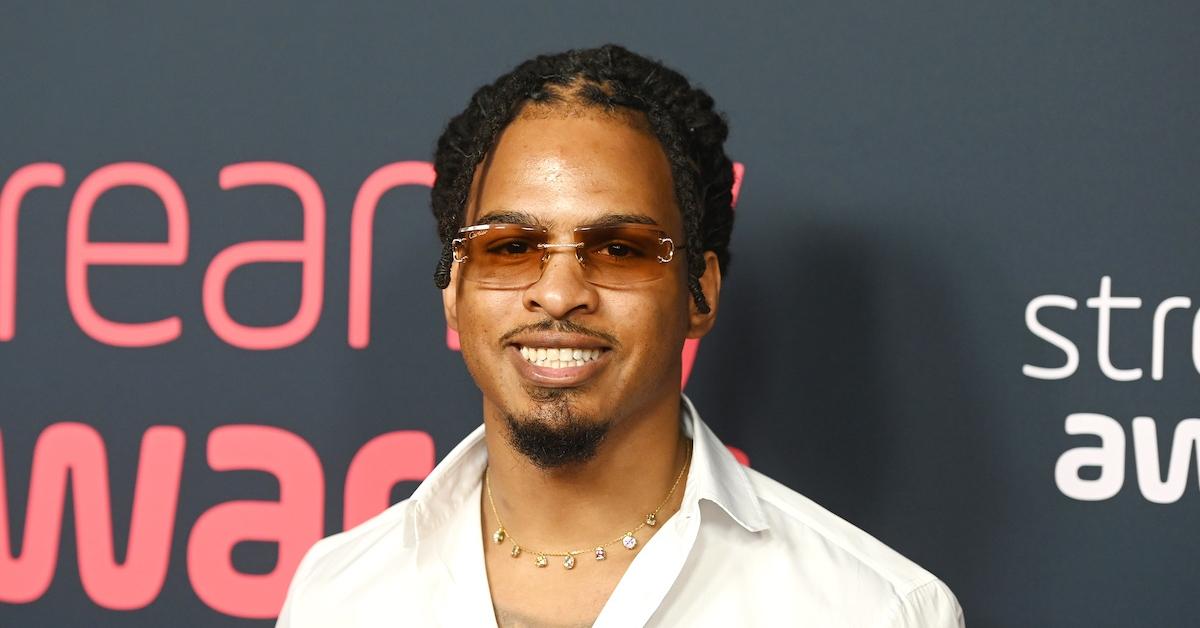 Keith Lee addresses The Shade Room for concocting a space for drama based on his birthday post.
In case you've been out of the loop, Keith has had enough of The Shade Room. On Oct. 6, 2023, the site posted a video of Keith Lee being surprised with a new car for his birthday by his wife.
During the video, Keith's eyes were covered with a handkerchief as his wife led him into a car lot. She then took off the handkerchief and Keith realized that he was being gifted with a Maybach car. He got emotional over the kind gesture and shed a few tears.
Article continues below advertisement
While some of the comments were positive, in true Shade Room nature, many of the comments were negative. Several folks commented about Keith being gifted the car by his wife with his own money to other folks making comments about his family.
Once Keith got wind of the post and the drama that grew from it, he wasted no time sharing his thoughts with a TikTok video on Oct. 8, 2023.
Article continues below advertisement
In the video, Keith explained that he has helped countless restaurants across the country, raised over 30,00 for a restaurant owner with his family, and other selfless actions. However, he shared that the platform has only posted him on two occasions — when he was cooking and the video of him crying after receiving the birthday gift.
Keith explained that he was posted with little to no context of him crying. And as a result, The Shade Room community drew their conclusions. Unfortunately, the video has created conversations about his sexuality, questions about who purchased the car he was gifted, and inquiries about what his wife does for a living.
Article continues below advertisement
"Before some people try to gaslight me saying I shouldn't be surprised that my wife got me a car because she bought the gift with my money, she spent my money, and she's a golddigger, it's very demeaning to my wife, and myself," Keith said. "Pocket-watching is crazy. You don't know where my wife's money comes from. My wife is blessed enough to do well."
Article continues below advertisement
He went on to share that folks can talk about him, but it becomes a problem when his family is being brought into the conversation. Keith also said that he has "imposter syndrome and doesn't know how to accept things."
He continued: "Yes, I'm in touch with my emotions. If that makes me less manly in your opinion, that's fine. Y'all don't bother me, just leave my wife alone."
Keith also said that he's not saying that The Shade Room was wrong for posting the video, however, there are various other thighs worthy of being posted. He used the example of him and his wife buying out an ice cream vendor for Hispanic Pride Month and passing it out to people.
Article continues below advertisement
Social media users agree with Keith's sentiments and have been dragging The Shade Room for filth online.
It's no secret that The Shade Room has become a huge source of viral information in the Black community and beyond. As such, many posts are often home to negative comments from people online.
Article continues below advertisement
That said, some people believe that the platform lives up to its name and posts content that they know would garner negative comments. So, when Keith shared his feelings online, folks followed suit and dragged The Shade Room.
"The Shade Room has been garbage. Keep doing your thing king," one person shared.
"I've deleted The Shade Room for this exact reason," another person said.
"Bless your family Keith. Unfortunately, people aren't happy with their own lives and jealous smh. God will continue to use you as a vessel," another user shared.
As of now, The Shade Room has not responded to Keith's sentiments on TikTok.