Keith Lee Credits His Wife for His TikTok Fame — Meet His Lovely Family!
Keith Lee and his wife, Ronni Lee, are undeniably #couplegoals. Here's what the food reviewer has said about his family!
The Gist:
Keith Lee is married to his wife, Ronni Lee, who often appears on his popular TikTok channel.
Keith and Ronni began reviewing food on his TikTok account while she was pregnant with their children.
The couple are proud parents to daughters Karter and Riley.
Article continues below advertisement
Former MMA fighter Keith Lee knows a few things about starting a social media brand from the ground up. After initially gaining traction as the one to take his brother, Kevin Lee's place in the ring, Keith opted to share his passion for food with the world.
Keith's taste for cuisine has resulted in the Detroit, Mich. native having a robust TikTok and Instagram following, where he reviews popular brand-name foods and restaurants nationwide.
Since launching his food blog full-time, Keith has received praise for his honest yet controversial takes on the restaurants he's asked to review. Additionally, many fans adore how he unapologetically shows his love for his family, especially his wife and kids.
Here's the scoop on Keith's home life!
Article continues below advertisement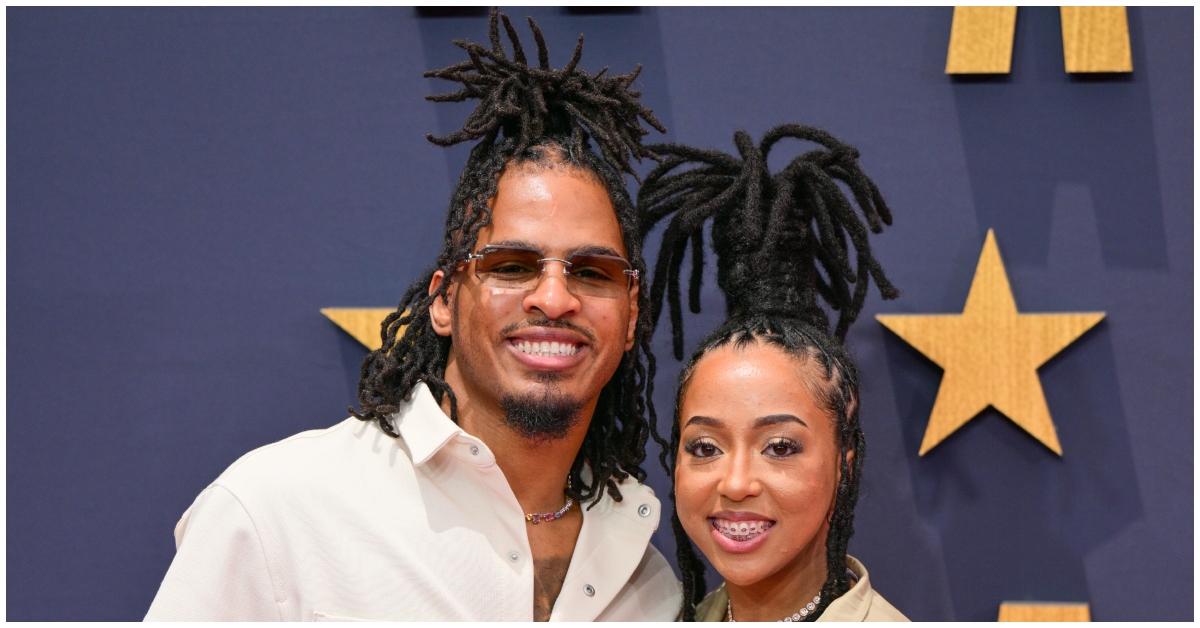 Keith Lee began his food influencer journey thanks to his wife, Ronni Lee.
While many people Keith's age (27) aren't looking to settle down, the TikTok sensation found the love of his life early in his life and career. Keith's wife, Ronni Lee, is a fellow content creator who often appears in Keith's videos and social media accounts.
Article continues below advertisement
Keith and Ronni became engaged in 2020, though they've been together for quite some time. In 2023, Keith shared during his surprise vlog for Ronni's 27th birthday that he met her when she was 19, so they've been together since at least 2016.
Article continues below advertisement
Despite not sharing much about their wedding anniversary, Keith has only referred to Ronni as his wife in public. He's also credited Ronni for being the driving force in him beginning his career in cooking and food critiques.
Keith shared in a feature with Today in May 2023 that he started posting videos on TikTok during the Covid-19 quarantine when Ronni was pregnant. When fellow food influencers like People Vs. Food eventually began reaching out to him for collaborations, Keith credited Ronni as the one who told him to expand into reviewing food on his platform.
Article continues below advertisement
"I asked my wife what I should post on my page to make people not only come and watch but actually follow, and we decided to post one full review every day," he explained to the outlet. "The first got like 11 million (views)."
Article continues below advertisement
Keith and Ronni have two children — Karter and Riley.
On his channels, Keith often praises his wife and showers her with the life they have now. Fans of the content creator have likely seen him and Ronni courtside at basketball games or color-coordinating at the 2023 BET Awards. However, despite the glitz and glamour, Keith and Ronni are devoted to the family they're growing up with their two beautiful children.
Keith and Ronni are proud parents of their daughters, Karter and Riley. Their babies are often on the couple's social media accounts, and in September 2023, Keith celebrated the girls' birthdays on Instagram.
"I officially have a 3-year-old & a 1-year-old," Keith wrote on Sept. 28. "Happy Birthday, my babies. Thank you for giving my life a deeper purpose 🤞🏽."
Article continues below advertisement
Ronni has also shared how much being Karter and Riley's mom changed her for the better. In June 2023, Ronni posted several photos of her and Keith while she was pregnant and with their girls and wrote a heartfelt dedication to her husband for being a "great partner to have children with."
Article continues below advertisement
"OH MY MY! Where do I start? Picking a great partner to have children with is everything," Ronni wrote to celebrate Keith on Father's Day 2023. "God willingly when we decided trying for our babies God saw us through both times, giving us Karter-Lynn and then Riley-Rae."
"You've never missed a doctor's appointment, a holiday, a birthday, or first steps," she continued. "I am so blessed and so happy I get to share my PERSON with the world! Everyone else sees the kind, God-fearing man you are, and it just goes to prove God saw me through when choosing you. We love you so much, husband! HAPPY FATHER'S DAY."
Aww! We love to see a happy, healthy family!