Kelly Osbourne Reveals How She Lost 85 Pounds — See Before and After Photos
Kelly Osbourne recently opened up about her weight loss journey, revealing that she underwent gastric sleeve surgery and lost 85 pounds.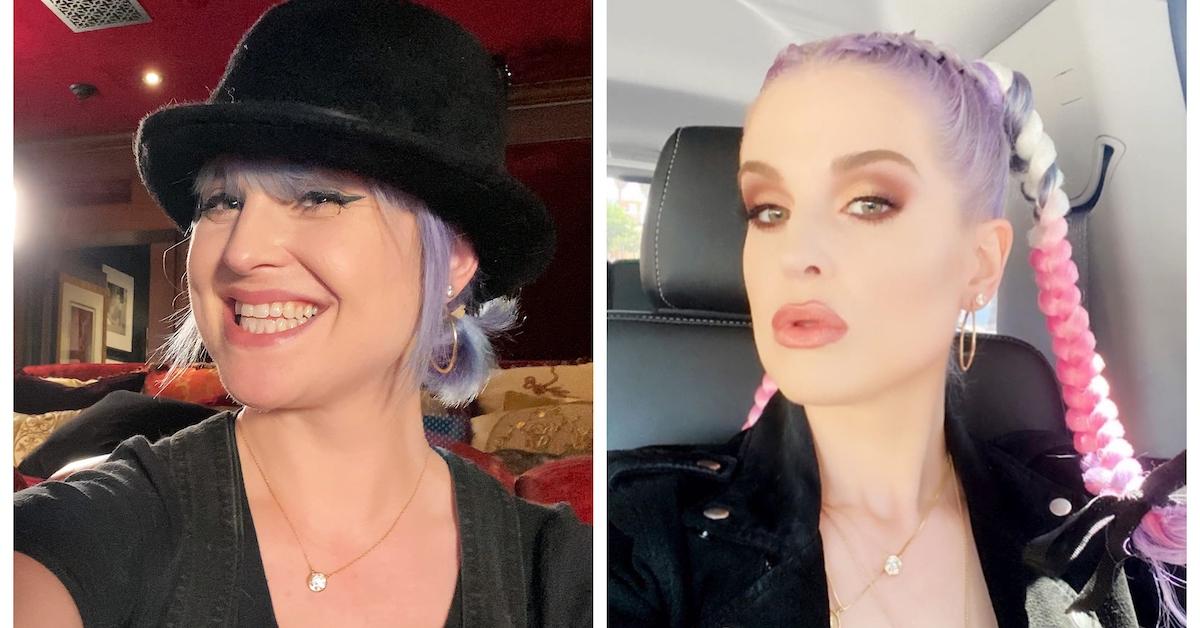 When you're a female in the spotlight, the public has a tendency to pick apart everything about you, especially your physical appearance. From your hair, to the outfits you wear, to weight gain and loss, people seem to think they have free rein to comment on women's bodies — and Kelly Osbourne is no exception. This time however, Kelly has welcomed the attention because she's proud AF about her weight loss transformation.
Article continues below advertisement
In a recent interview, the reality television star opened up about her weight loss transformation. Keep reading to find out more about Kelly's journey.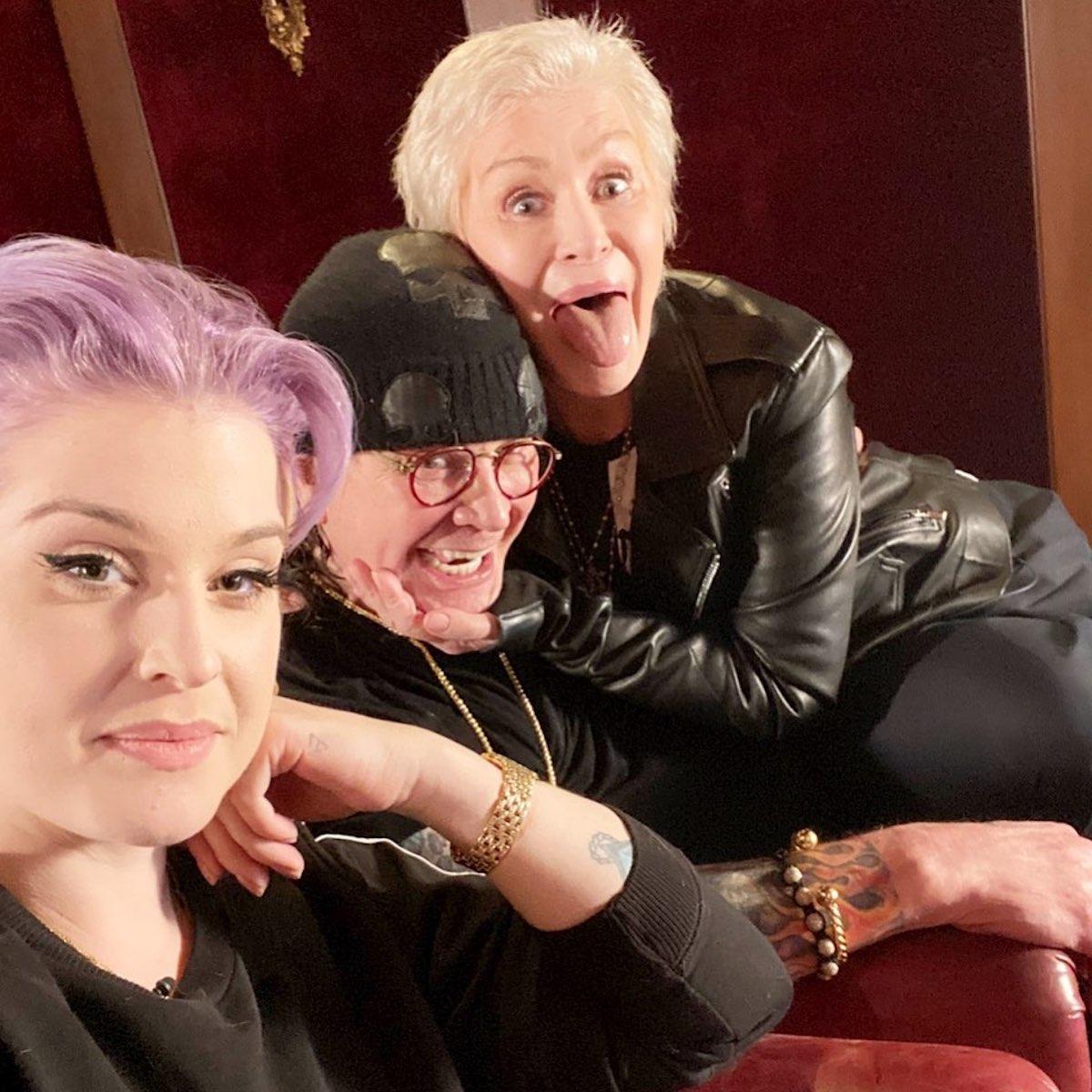 Article continues below advertisement
Kelly Osbourne's weight loss journey: Star reveals she had gastric sleeve surgery.
In early August, Kelly shared a photo of herself rocking a red Gucci outfit with her purple hair in an updo. It was in the comments section of this Instagram post where The Real co-host Jeannie Mai's mother wrote what plenty of Kelly's followers had already noticed, "Oh my gosh, you lost a lot of weight."
"That's right mamma Mai I lost 85lbs since I last saw you," Osbourne replied to her comment. "Can you believe it?"
Take a look for yourself!
Article continues below advertisement
On Aug. 8, Kelly again demonstrated just how far she's come in her weight loss journey. She shared a photo of herself holding an article of clothing with a size 26 tag — which is about a size 2 here in the U.S.
"Yes...I'm bragging because I worked hard and it feels good!!!" she captioned the shot shared to her Instagram Story.
Kelly recently appeared on the Hollywood Raw podcast and opened up about her weight loss journey. "I did the gastric sleeve. All it does is change the shape of your stomach," she explained to the hosts. "I got that almost two years ago. I will never ever ever lie about it ever. It is the best thing I have ever done."
Article continues below advertisement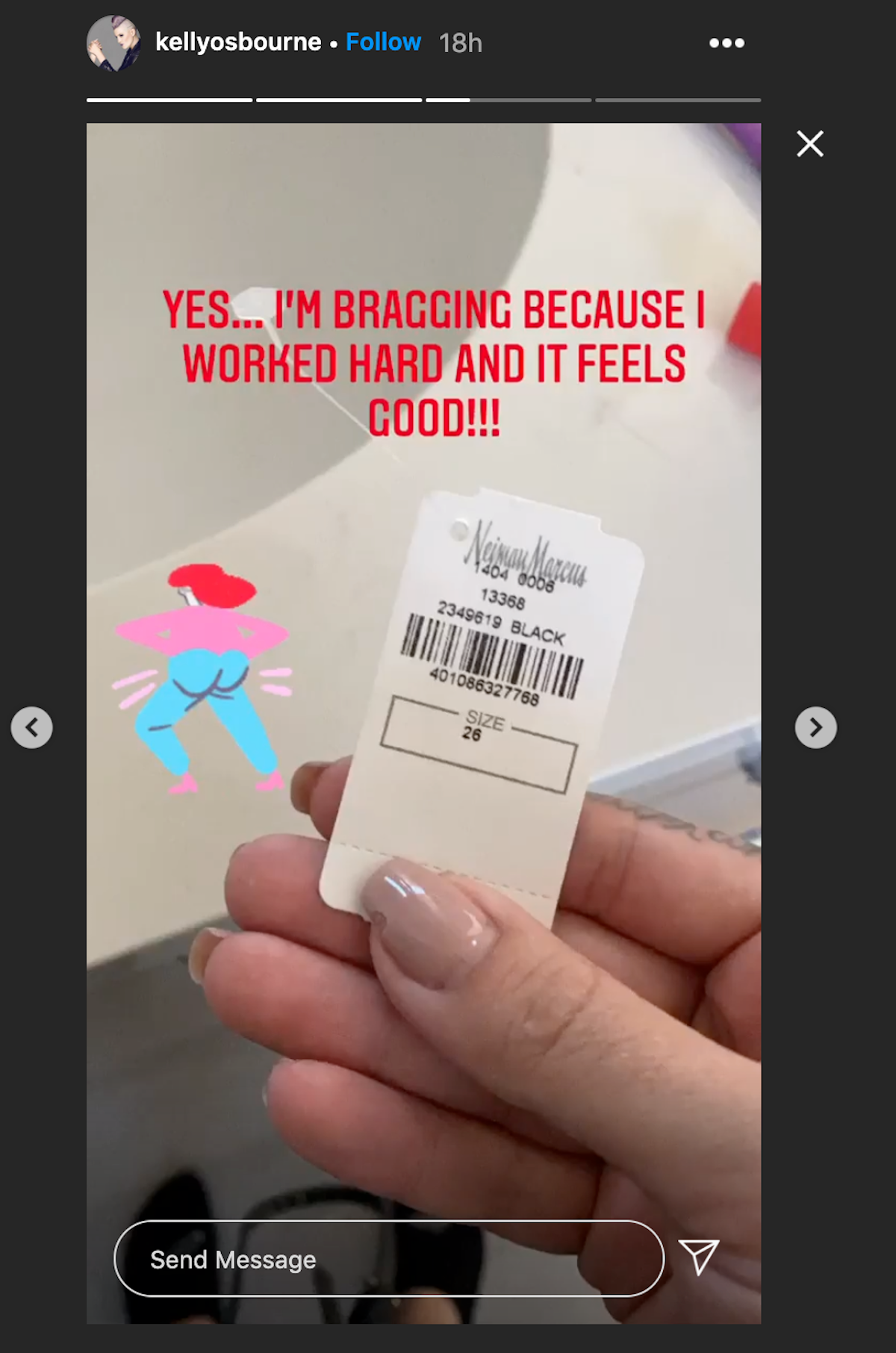 Additionally, she revealed that she also stopped drinking alcohol, worked out and started eating healthier. "All it is, is a push in the right direction," she said. "It doesn't solve all your problems. It's not a quick fix."
Ozzy Osbourne's daughter also told listeners that she is very open about her procedure because she does not want to "lie about anything" she's had done. Adding, "I always want to share what I've done so that people can do it, too."
Article continues below advertisement
Photos of Kelly Osbourne before and after her weight loss highlight her transformation.
In the side-by-side collage below, you can see a "before" photo of Kelly from December 2019 compared to an "after" photo in August 2020. It's clear the daughter of Sharon and Ozzy Osbourne had been putting in some serious work over the prior eight months.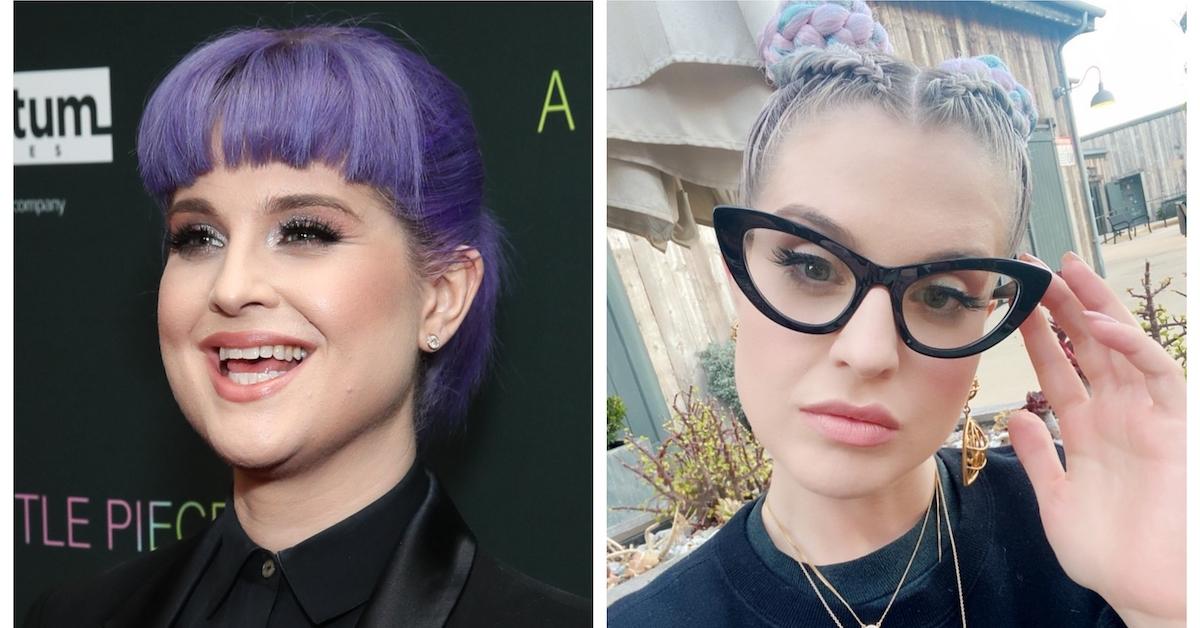 Article continues below advertisement
In December 2019, Kelly shared she would be making self-care a priority.
On New Year's Eve, Kelly shared a collage of photos of herself from 2019 while also declaring that self-care would be a priority for her in the coming year. And it seems she's remained true to this promise.
"2019 has been one hell of a year," she captioned her Instagram post. "In many ways it has been amazing especially in terms of self-growth. In many ways it has been gut-wrenchingly difficult. However through all the good and bad it has been incredibly educational for me."
"I have come to the realization that I constantly put the needs of others before my own," Kelly continued, also noting she had been sober for nearly two and a half years. The year 2020, however, would be "the year of me."
"It's time to put myself first, stop taking on other people's s--t and be the bada-- sober women I was born to be."