Kelly Rowland and Her Dad Christopher Lovett Reconnected After 30 Years
Kelly Rowland's mom left her dad, Christopher Lovett, when Kelly was 7 years old. Here's everything we know about Kelly's relationship with her dad today.
It's never too late to reconnect with an estranged family member. Take it from singer Kelly Rowland, who started building a relationship with her father after three decades of no contact.
Keep scrolling for everything we know about Kelly Rowland's family life, her father's absence, and how they were able to start over 30 years later.
Article continues below advertisement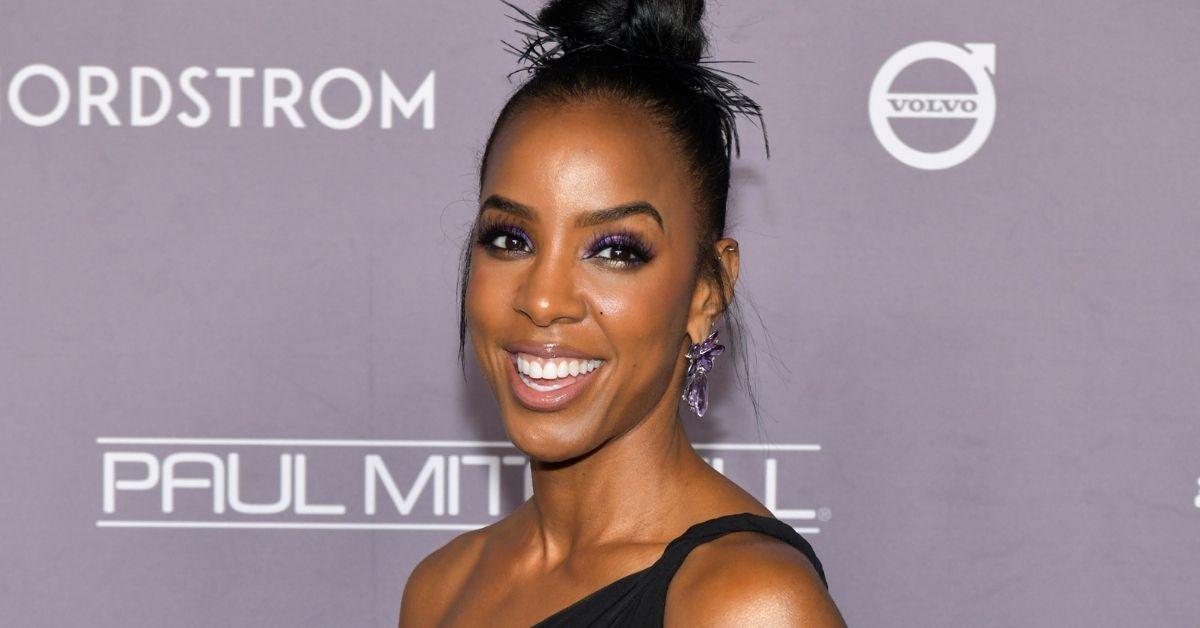 Kelly Rowland and her father didn't speak for 30 years.
On Feb. 11, 1981, Kelly Rowland was born in Atlanta, Ga. to mom Doris Rowland Garrison and dad Christopher Lovett, per Biography.com. When Kelly was 7, Doris left Christopher and moved to Houston, Texas.
Fortunately for Kelly, who had a penchant for singing, this move did wonders for her career. There, she met another budding songstress named Beyoncé Knowles. The girls became very close and began working together.
Article continues below advertisement
It's unclear why, but Beyoncé's parents, Matthew and Tina, provided legal guardianship for Kelly when she was growing up. Still, Doris stayed extremely close with Kelly as her music career took off.
Article continues below advertisement
"My understanding of where my dad was as a kid was that he was not really ready as a father," reflected Kelly during a March 2022 appearance on TODAY. "I was angry at him. I was disappointed in him. I had all of those feelings of abandonment," she continued, adding that she wanted nothing to do with him for a long time. She had even asked her security teams to kick him out if he ever decided to attend one of her shows.
Kelly Rowland's mother passed away in 2014 from a heart attack.
In 2014, Kelly and her husband Tim Weatherspoon welcomed their first child together, son Titan Jewell. Three weeks after his birth, Doris passed away from a heart attack.
Article continues below advertisement
Kelly was devastated. "I think I had these feelings of like, 'Oh my God, I have no parents," she said. "And it was like, no, you do — you have one left."
Kelly decided it was time to finally sit down with her father. In October 2018, they met up in a hotel in Atlanta. "Before I walked in, I had all these thoughts of what I was gonna say, I had all these questions lined up," she told TODAY. "And as soon as I saw his face, it was a blank."
Article continues below advertisement
The pair spent hours together and were able to start off on a new page. "He was doing the best he could, with what he had," Kelly said, having a new understanding of her father. "He's telling me about his dynamic with his father, and his father's father, and it's non-existent, too. So how can one learn how to be something when they weren't taught?"
Kelly also revealed that it was Beyoncé's husband, Jay-Z, who helped her decide to reconnect with her dad.
As she was questioning whether she should see him or not, Jay-Z told her, "Love is all about risk. You gotta decide if you're gonna jump." Later in that interview, Christopher, who had come with flowers for Kelly, was brought out to talk more about his new relationship with his daughter.
You can watch Kelly and Christopher's interview on TODAY here.