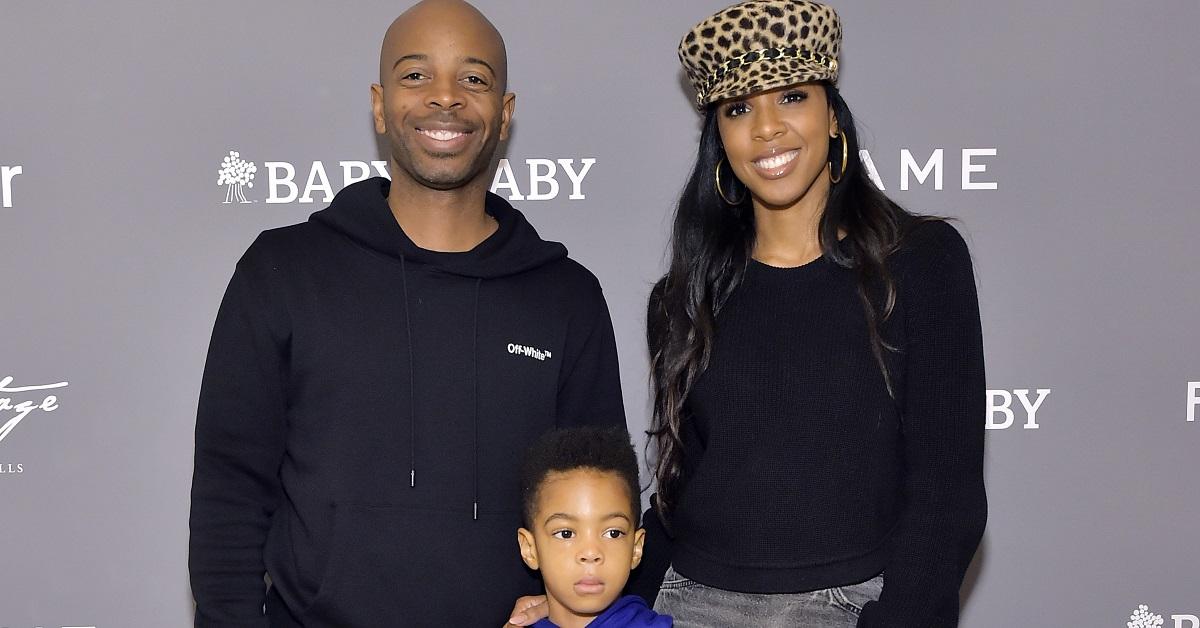 Kelly Rowland Welcomed Baby Number Two With Her Husband and Manager
Former Destiny's Child singer Kelly Rowland is a mom — again! On Jan. 30, 2020, Kelly took to Instagram to reveal she and her husband had welcomed their second child, a son named Noah. "On the 21st day, of the 21st year, of the 21st Century, Noah Jon Weatherspoon greeted us!" she captioned a photo of the newborn and his big brother, Titus. "We are truly grateful."
Article continues below advertisement
Naturally, plenty of people were curious about to whom, exactly, Kelly is married. (After they had finished fussing over how incredibly adorable her sons were.) Let's take a closer look at Kelly's husband.
Article continues below advertisement
Who is Kelly Rowland married to?
Kelly Rowland is married to her manager, Tim Weatherspoon. The two first began dating in 2011 and were married in May of 2014. That same year, they had their first child together — and in a glamorous cover shoot for Women's Health, Kelly Rowland announced in October 2020 that baby number two was on the way. In the photos, which she also shared on Instagram, the former Destiny's Child member was wearing a flowing orange gown and a black crop top on the beach.
At first, Kelly was hesitant to share her pregnancy news amid a global. pandemic. "But you still want to remind people that life is important," she said. "And being able to have a child... I'm knocking at 40's door in February. Taking care of myself means a lot to me."
Article continues below advertisement
Kelly also said that, before the pandemic, she and Tim had been discussing the possibility of having another child. "We had been talking about it loosely, and then COVID happened, and we were just like, 'Let's see what happens,'" she said, but then said she got pregnant almost immediately.
Article continues below advertisement
Kelly rested during her first trimester.
After discovering that she was pregnant, Kelly said that she felt exhausted and used her first trimester to rest. Kelly said that she also indulged in several cravings, including chocolate and peanut butter, over the course of this pregnancy. She's also done a lot of thinking about what it means to raise Black sons in America today.
She told Women's Health that she'd just put Titan, her son, to bed when she heard the news about George Floyd's death. "I got into the shower, and I had this real hard, ugly, deep cry," she explained. "Because I promised to protect my kid. That was the main thing I was thinking about: protecting this little innocence." Still, she remains optimistic about the future her children will inherit.
Article continues below advertisement
Kelly and Tim use role-playing to keep their marriage fresh.
Although they're currently waiting to welcome another child, Kelly told People in May that she and Tim have gotten creative in order to keep their love life interesting. "As far as sex is concerned, I'm like, 'Well, if I have to play dress up and do role-play, honey, if I need to be Alicia tonight and give you a surprise in the middle of the night or something then it needs to happen. We spice things up a bit and keep it fun," Kelly said.
"When we met each other, we had fun," she continued. "Two years from now, we'll have fun. I think if you hold that close to you, it can always show itself in your relationship." Kelly continued, saying that owning your own sexuality is important, both as an artist and in a relationship.