Joe and Kendra Duggar Are Parents to Three Under 3 — Meet Their Growing Brood
One of the biggest families on reality TV got even bigger in 2021. Here's everything we know about Joseph and Kendra Duggar's third baby.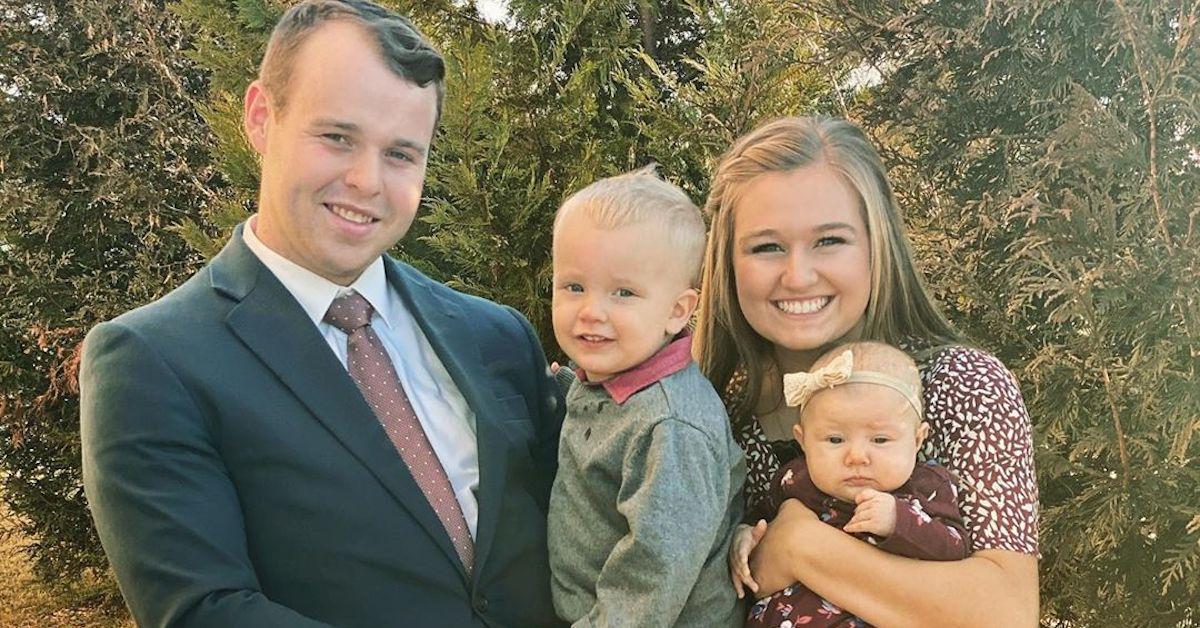 Reality TV's biggest family recently got even bigger. That's because congratulations are in order for Counting On stars Joseph Duggar and wife Kendra Duggar (born Caldwell), who welcomed their third child in February 2021.
Article continues below advertisement
When is Kendra Duggar's due date?
It's unclear when Kendra's due date was, exactly, but baby number three made her big arrival on Feb. 19, 2021. Her name is Brooklyn Praise Duggar, and the proud parents announced her birth via Instagram.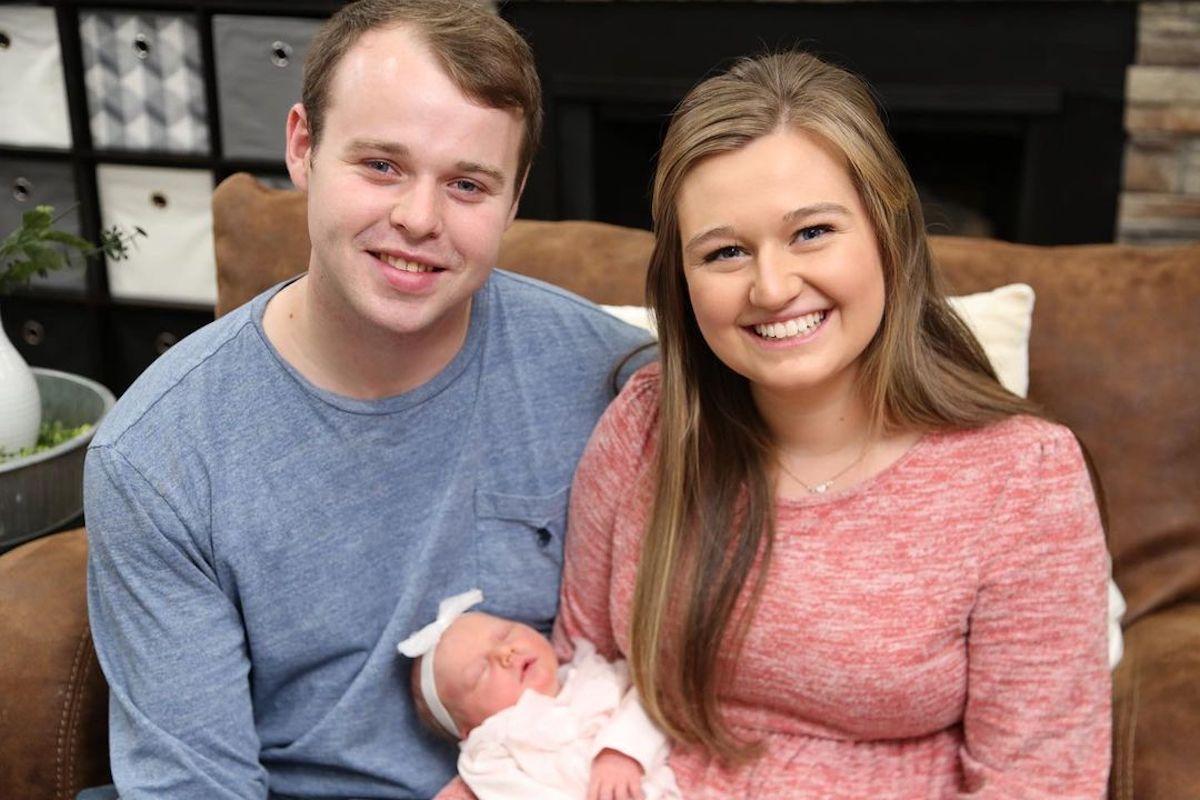 Article continues below advertisement
The couple revealed Kendra was pregnant with baby number three via People on Aug. 19, 2020. "We are so excited to announce that we have a tie-breaker coming in February. Baby #3 is on the way!" Kendra and Joe told the publication.
Joseph and Kendra are already parents to a son, Garrett, who was born in June 2018, and a daughter, Addison, who was born in November 2019.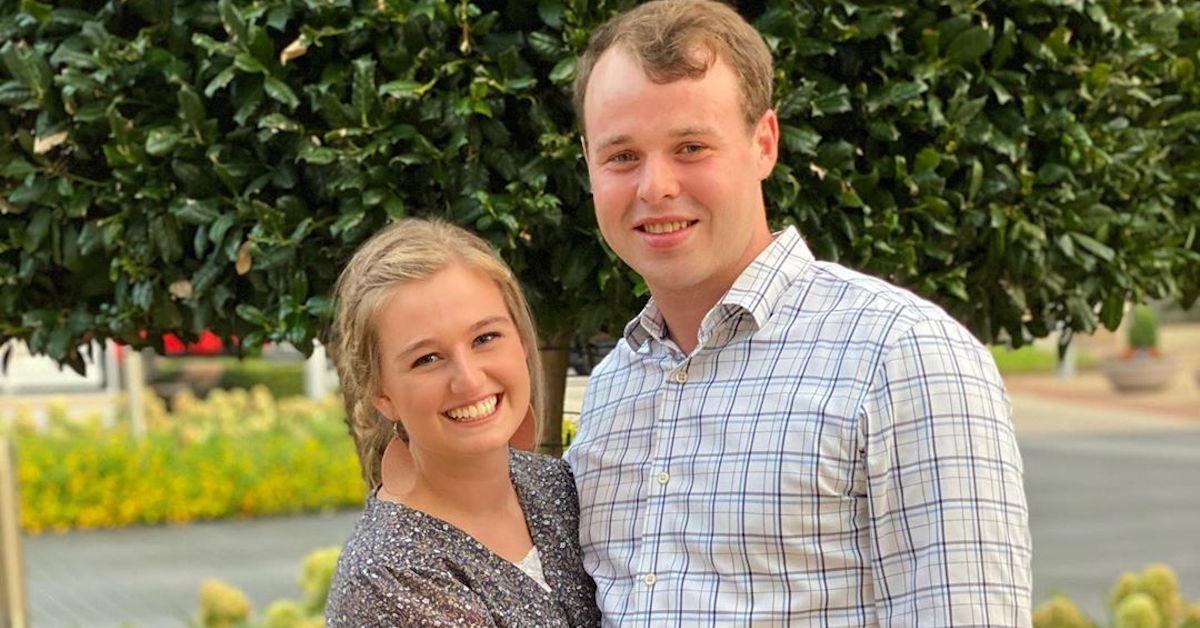 Article continues below advertisement
"We are so excited to see Garrett and Addison's reaction when they meet the new baby," the couple told People. "Garrett has already been such a loving big brother to Addison and we look forward to Addison's reaction to a life size baby doll."
They added, "Life is full of surprises and we're thrilled that it is a sweet baby that surprises us this time!"
Article continues below advertisement
Joseph and Kendra had a "gender reveal" for baby number three in November 2020.
On Nov. 30, 2020, Kendra and Joseph revealed to E! News that their third child is a girl! "Our nursery is going to be full of pink, as we get ready for our soon coming little one," they told the outlet. "This sweet tiebreaker is a girl!!! The boys are outnumbered now! We are already in love with her and cannot wait to see her beautiful face soon. We appreciate all of your prayers for a safe arrival!"
How long have Kendra and Joseph been married? 
Joseph and Kendra met at church in 2017 and fell in love at first sight. Or at least, they definitely moved pretty quickly. Their relationship began in March, and two months later, Joseph was ready to pop the question. Guess where he did it? At his sister Joy-Anna's wedding! (To be fair, he did get Joy's permission to do so beforehand.)
Article continues below advertisement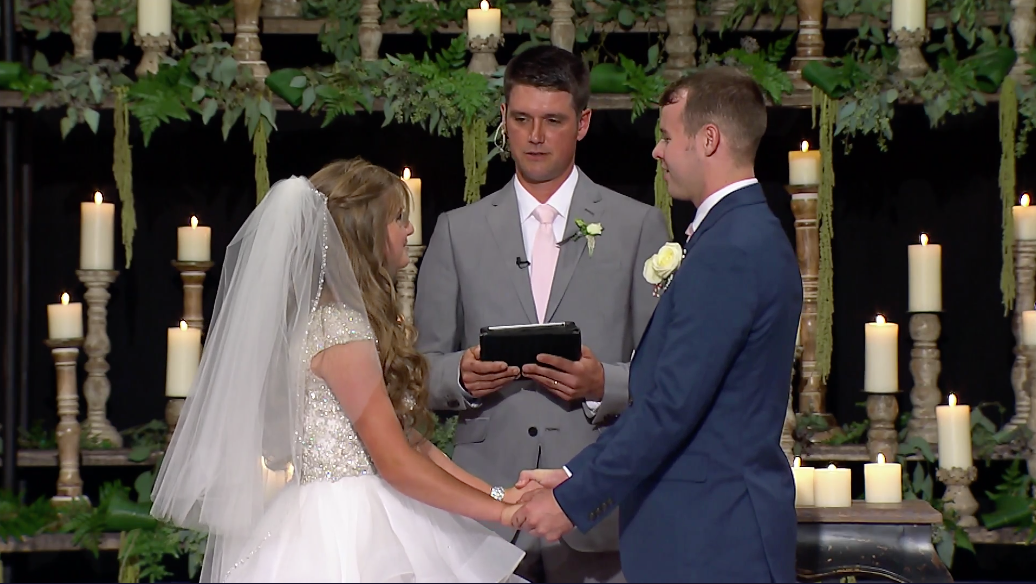 The couple was married in September 2017, just six months after meeting.
"It is an amazing feeling to be husband and wife," Joseph said at the time.. "It's something that I've always dreamed of to have a wife and to raise a family in a way that honors the lord. We are very excited to see what God has in the future for us."
Article continues below advertisement
Kendra and Joe are consistent in their child spacing.
Because everything seems to happen at lightning speed with the Duggars, the newlywed couple welcomed their first son Garrett (also Joseph's middle name) just 39 weeks after they tied the knot — on June 8, 2018. Many fans found this timing "kinda suspicious," noting how odd it was that the baby was born "exactly" nine months from the day they got married.
Article continues below advertisement
But considering the Duggars are conservative and are known to steer clear of any birth control, what kind of timing do fans expect? Kendra's a young and fertile mother, after all, and it doesn't surprise us in the least that she'd get pregnant on her wedding night.
Just 10 months after Garrett was born, Joe and Kendra announced they were expecting their second child. Addison Renee Duggar was born on Nov. 2, 2019.
"She made a quick arrival in the early hours of the morning and has already melted our hearts," the couple said in a statement to Us Weekly. "We know Garrett is going to be a great big brother. Children are each a special gift from God and we are so happy our newest blessing is here."
One thing's for sure, Joe and Kendra are keeping the spacing of their kids consistent. And now they have three little ones under 3!