'RHOA' Star Kenya Moore's Divorce from Marc Daly Just Got More Intense
'Real Housewives of Atlanta' star Kenya Moore and her husband Marc Daly are getting a divorce, and it's rumored that Marc was cheating on Kenya.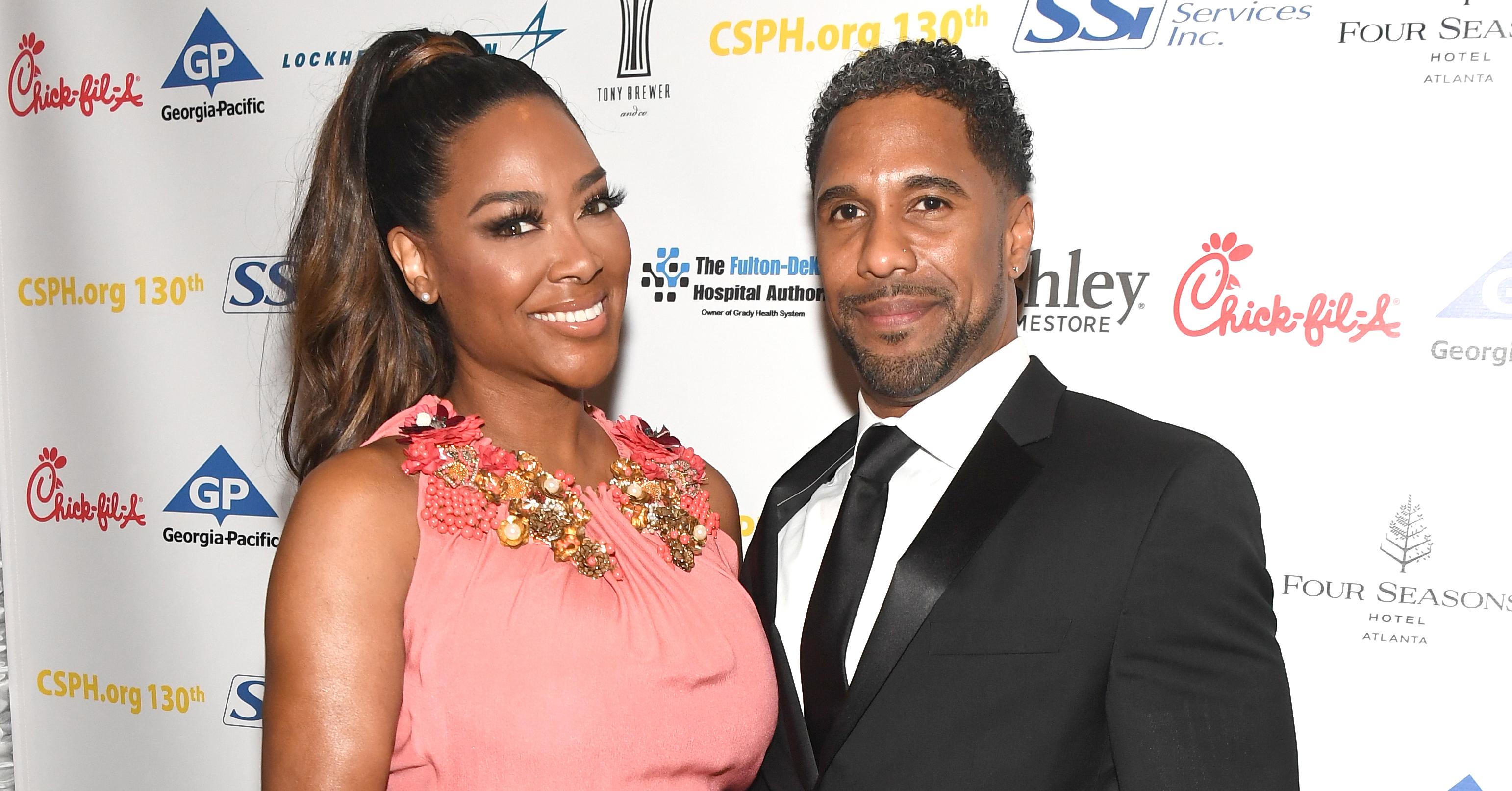 In October of 2019, The Real Housewives of Atlanta star Kenya Moore announced that she and her husband Marc Daly were filing for divorce. The two share a child together, Brooklyn, who was born in November of 2018.
On the show, Kenya and Marc's crumbling marriage has been a major plotline. While Kenya is known to her co-stars as the queen of confrontation, they noticed that when it comes to her marriage, she backs down and lets Marc be in control.
Article continues below advertisement
After their separation was announced, rumors started circulating about why they broke up, including allegations of cheating. Both parties have remained mostly quiet about their split, but Kenya just removed her married name from her Instagram profile. Ahead of the March 1 episode of the series, a teaser clip showed Marc saying that he hated being married to the reality star.
Article continues below advertisement
In the wake of the RHOA drama, Marc just apologized for his actions on the show... sort of. Read on to find out whether the rumors of Marc's infidelity are true, and to see his "apology" for dissing his marriage on TV.
Did Marc cheat? He allegedly had multiple affairs... 
US Weekly reported that a source told them that Marc had multiple affairs while he was with Kenya, which was what led them to their eventual divorce.
Article continues below advertisement
"Marc has had multiple affairs on Kenya," the source told the outlet. "She walked away from her career for him and he had no problem with that and no problem disrespecting her."
When the two announced their divorce, they issued separate statements to People regarding their decision.
Article continues below advertisement
"It is with profound sadness that I regret to inform my fans that I am divorcing my husband Marc Daly," Kenya's read. "Due to recent and ongoing circumstances, I can no longer continue in the marriage. My sole concern and focus is and will always be my daughter, Brooklyn, my miracle baby. She was made in love and true commitment. I ask for our privacy to be respected moving forward."
While Kenya's focused on her love for her daughter, though, Marc's made it a point to say he denied any "false accusations."
"I have come to the difficult decision to separate from Kenya at this time," his read. "Our daughter has two parents that love her very much and in her best interests, this situation should remain as private as possible. I cherish our family's good times together and will continue to co-parent in a loving way.
"Rumors, innuendo or false accusations only serve to hurt our family and will be addressed through counsel as the law permits. Please respect our privacy during this challenging period."
Article continues below advertisement
Kenya also denied the cheating allegations.
Despite a source confirming multiple instances of extramarital affairs, Kenya says that she does not believe any of them and that Marc was faithful while they were together.
"I can tell you I've heard a lot of rumors about secret families. I can tell you that's completely made up; there's zero truth to that," she said. "In terms of infidelity, I've had no proof of that. That's not our issue."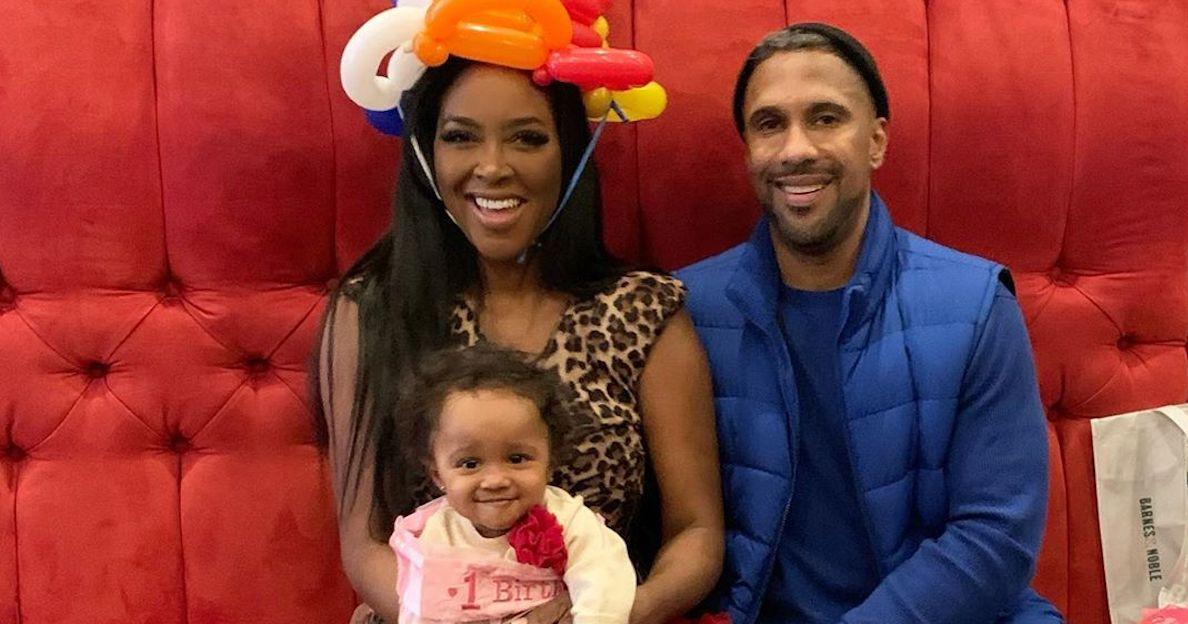 Article continues below advertisement
But despite that, Kenya said that she doesn't believe they did everything they could to make their marriage work.
"I didn't get married to quit," Moore says. "I love my husband. I don't doubt that he loves me. Let me be clear, I took my vows seriously. I believe in for better and for worse and I believe in trying it all before you walk away, especially when we do have a child and we are a family."
So, why did Kenya and Marc really split? 
After staying silent for so long, Kenya and Marc later addressed the real reasons behind their decision to separate, claiming distance was a big factor in it. Marc is a restauranteur and was in the process of opening many restaurants in New York at the time, which kept him away from Kenya and their daughter.
Article continues below advertisement
"It was frustrating for me that he kept opening businesses in New York, but listen — I want him to be successful and that's how he feeds his family," Kenya told People. "But if you're living in two different places... either you're both in NY and you're both in Atlanta. And when we'd be in the same place, we weren't always in the same place. So with the businesses, the distance, and the baby, it just became hard for us to figure it all out."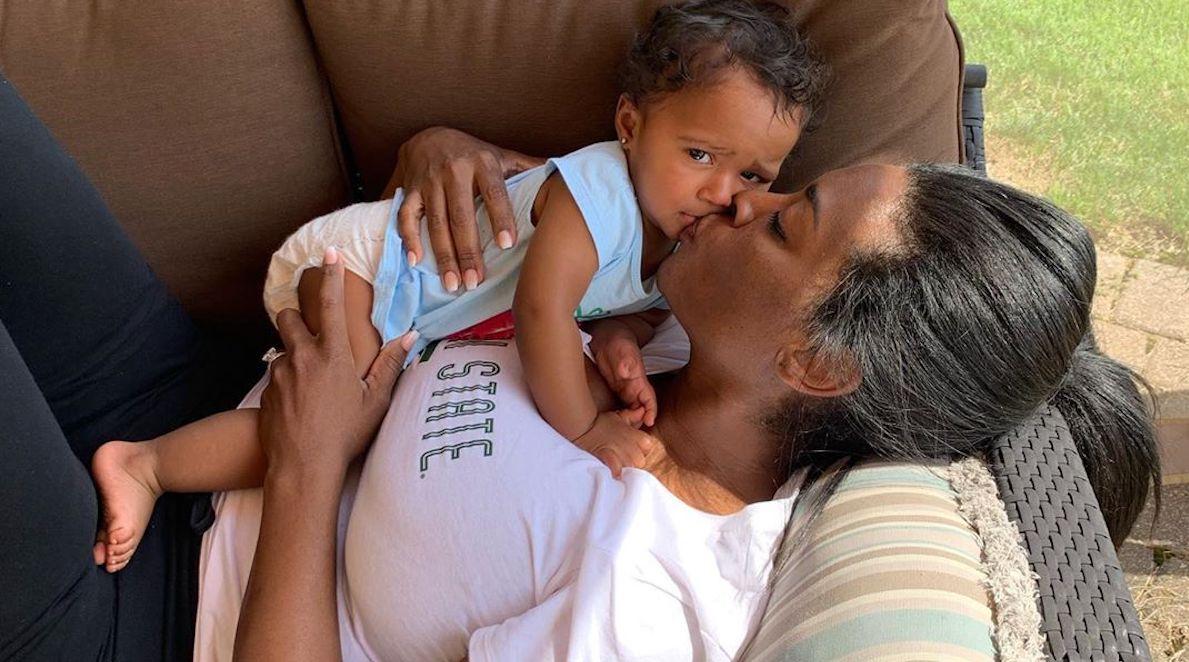 Article continues below advertisement
RHOA fans have seen Kenya grapple with her long distance marriage, and the fact that Marc often interrupts Kenya to speak his mind. Their marital issues will come to a head at Marc's charity event, Black Man's Lab, which will be featured on the March 1 episode.
When asked by someone off-camera whether Marc likes being married or not, he was caught on camera dissing Kenya.
"No, I hate it. I hate it, everybody knows that!" he replied in the shocking moment.
Since the clip aired, Kenya has removed her married name from her Instagram profile (she had kept "Daly" on the profile after their divorce was announced).
For his part, Marc has publicly apologized, but only to the Black Man's Lab charity. In an Instagram post, the businessman described how he felt he "compromised" the event because of his "personal situation."
Article continues below advertisement
"For that, I sincerely apologize and take sole responsibility," he continued in the post.
He turned off the comments section on the post, and he made no mention of how his words affected his estranged wife. It's unknown at this time whether he addressed the situation with Kenya or not. The "Gone with the Wind Fabulous" singer also has yet to make a statement about what her husband was caught saying on camera. The couple remains separated.
RHOA airs on Sundays at 8 p.m. on Bravo.