'VH1's Couples Retreat:' How Are Keonna Green and Nick Young Now?
How are 'VH1's Couple Retreat's Keonna Green and Nick Young now? The pair had some issues on the show, so fans are wondering if they're still together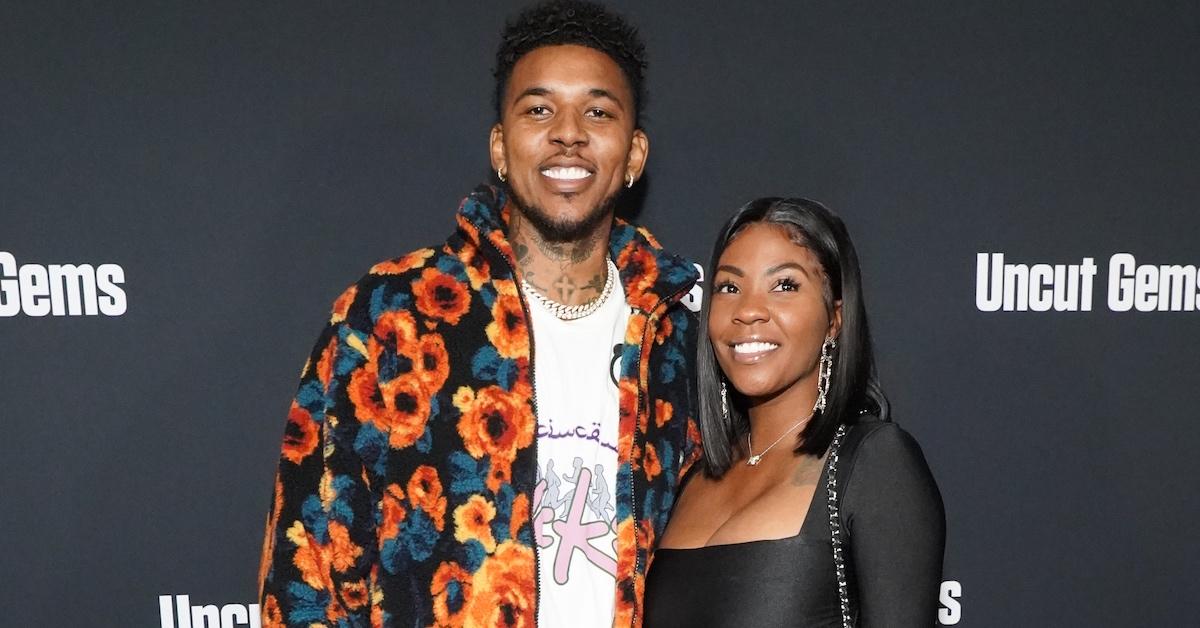 VH1's Couples Retreat is two seasons in and gives viewers a front-row seat to the romantic lives of celebrities. Over the years, fans learned just how toxic and tumultuous some relationships are. On the flip side, others learned that honest communication and commitment can provide clarity needed to move forward. And one couple that is seemingly heading in the right direction is Keonna Green and former NBA player Nick Young.
Article continues below advertisement
Keonna and Nick are no stranger to drama. The pair have been on-and-off for two decades and Nick famously dated and was once engaged to rapper Iggy Azalea. However, the pair have reconciled and are looking to take their relationship to the next level. However, we all know that VH1's Couples Retreat has a habit of bringing up hurtful revelations that can take a toll on a relationship. So, where do Keonna and Nick stand now? Here's what we know.
Article continues below advertisement
Keonna Green and Nick Young appear to be happy and in love.
We all know that VH1's Couples Retreat can easily mark the end for some celebrity relationships. And although Keonna and Nick have had their share of ups and downs, fans have always praised the baller for his willingness to respect and truly hear Keonna's feelings. And it looks like the retreat has done wonders for the couple.
VH1's Couples Retreat Season 2 may be a little ways off from its season finale, but social media does give us all the couples feels. On March 18,2022, Nick took to Instagram to upload a funny video of himself and Keonna driving in a car. The video features a hilarious voice over from the 2000 comedy "Next Friday" of Pinky scolding his driver for driving too fast and almost causing Pinky to spill his liquor on his suit.
Article continues below advertisement
Even though the couple is not exhibiting any PDA, Both Keonna and Nick having a funny moment with one another shows that they're still going strong. Not to mention, they both still follow one another and frequently post each other in their Instagram Stories.
Article continues below advertisement
Keonna Green revealed just how hurt Nick Young's past discretions took a toll on their relationship.
Even though Nick's relationship with rapper Iggy Azalea is yesterday's news, the hurt Keonna felt about his decision continued to live on. VH1's Couples Retreat does a great job of allowing the couple to disclose their feelings — no matter how traumatic — in order for the other party to face reality. And Nick was finally able to see just how much his past relationship hurt Keonna.
Article continues below advertisement
I was shocked but I was glad she was able to express how she felt," Nick told Bossip about Keonna's feelings about his past relationship. "I thought it was brave for her to tell me how she really felt. I put her through a lot so I knew she had some feelings, but I'm glad she was able to really talk and let some things go."
Nick also went on to add that the experience allowed him to learn new things about Keonna and that he's thankful for the opportunity to get their relationship back on the right track.
It's no secret that navigating a high-profile relationship comes with its struggles, but we're happy to see that both Keonna and Nick are committed to one another.
Catch new episodes of Couples Retreat on VH1 on Mondays at 9 p.m. EST.