Kevin Hart Is a Proud Father of Four After Welcoming Baby Kaori to the Family
Kevin Hart's kids are nothing short of adorable. The comedian now has four children after welcoming baby Kaori to the family. Get the inside scoop.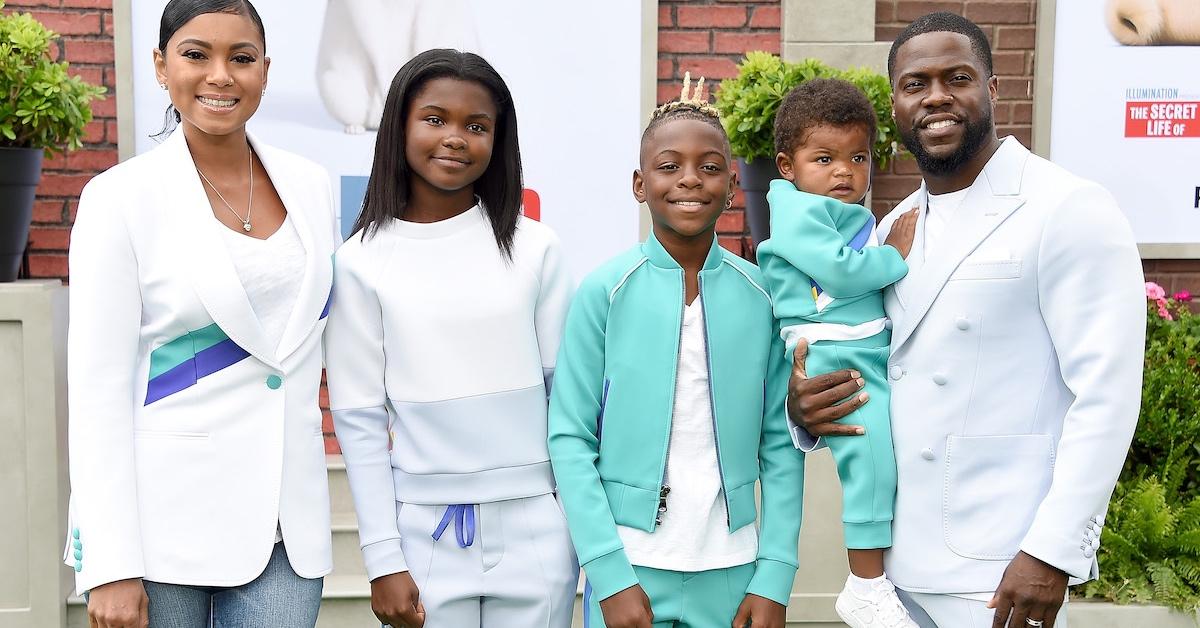 Most people would agree that Kevin Hart is one of the most accomplished comedians in the entertainment industry. And while we can always count on the funny man to keep us happy and laughing, he also shares his gift of humor with his growing family. One quick scroll through his Instagram page will serve as proof.
Article continues below advertisement
In fact, he frequently dotes on his kids via his Instagram posts and even uses them as material in his stand-up comedy shows. And while many of us are familiar with him only having three kids — Heaven, Hendrix, and Kenzo — he's actually a father of four. Here's everything you need to know.
Kevin's family just recently introduced his second daughter, Kaori, to the world.
As focused as Kevin is on his growing career, he puts the same amount of work into his family life. He's always talking about his children and how much he loves being a father. So it's no surprise that he has recently added another adorable Hart into the family dynamic.
Article continues below advertisement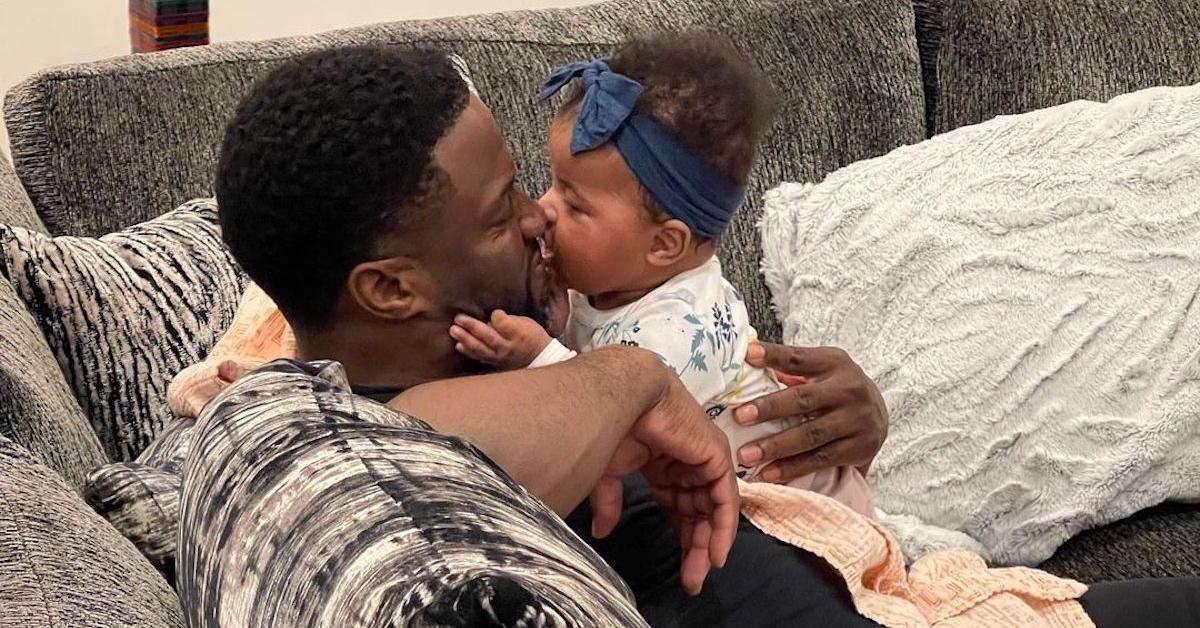 In case you missed it, Kevin and his wife Eniko welcomed baby Kaori May Hart into the world on Sept. 29, 2020. The sweet baby girl is the couple's second child together — Kenzo, 3, was the first!
Article continues below advertisement
On Instagram, Eniko shared the amazing news with fans. "A little bit of heaven sent down to earth. Welcome to the world baby girl. We couldn't love you more," she captioned the photo.
Article continues below advertisement
In an 2019 interview with USA Today, Kevin talked about wanting to have one more child, and it's beautiful to see that he and Eniko were able to make it happen.
"We're going to do one more and then we're going to throw in the towel after that," the actor told the site. "One more is enough — that's a loud house. We have a loud one already between the kids and the dogs. So I think adding one more will really complete the Hart family circle and we'll be done there. That's it."
Kevin has two children from his first marriage with Torrei Hart.
One of the things fans love about Kevin is how honest he is in his comedy. Many of us were introduced to Kevin by him talking about his first marriage to Torrei and their two children. Now, those gorgeous kids are pretty much all grown up.
Article continues below advertisement
Kevin's first two children — Heaven, 15, and Hendrix, 12 — are often topics in his stand-up specials. While there has been some controversy around how they are depicted in his comedies, his children don't seem to mind at all.
Article continues below advertisement
"They understand what their dad does for a living and they both love comedy," Kevin told USA Today. "My daughter wants to actually follow in my footsteps and be a comedic actress. She's looking forward to that time when she's out of school and done being a kid, where she can embrace it. And my son loves to laugh. They both have watched me sneakily several times while coming and hanging out on tour, which is very funny to me. But, you know, nothing's ever malicious. It's all in fun and it's never hurtful."
Article continues below advertisement
If you're hip to his stand-up routines, you know Kevin often cracks jokes about his son being obsessed with his smartphone and even talks about the fears he has that Heaven is growing up and dating.
With all that in mind, Kevin is truly content and happy. Aside from being a comedian, he always says that his No. 1 priority is to raise his children and be an active father. Despite some of the drama that may come his way, he seems to be making that happen.