Some Think Quaden Bayles Is Actually an 18-Year-Old Actor — What's the Truth?
People are saying that Quaden Bayles aka the Kid being bullied is a scam. Find out what the speculation is, and if there is any confirmation.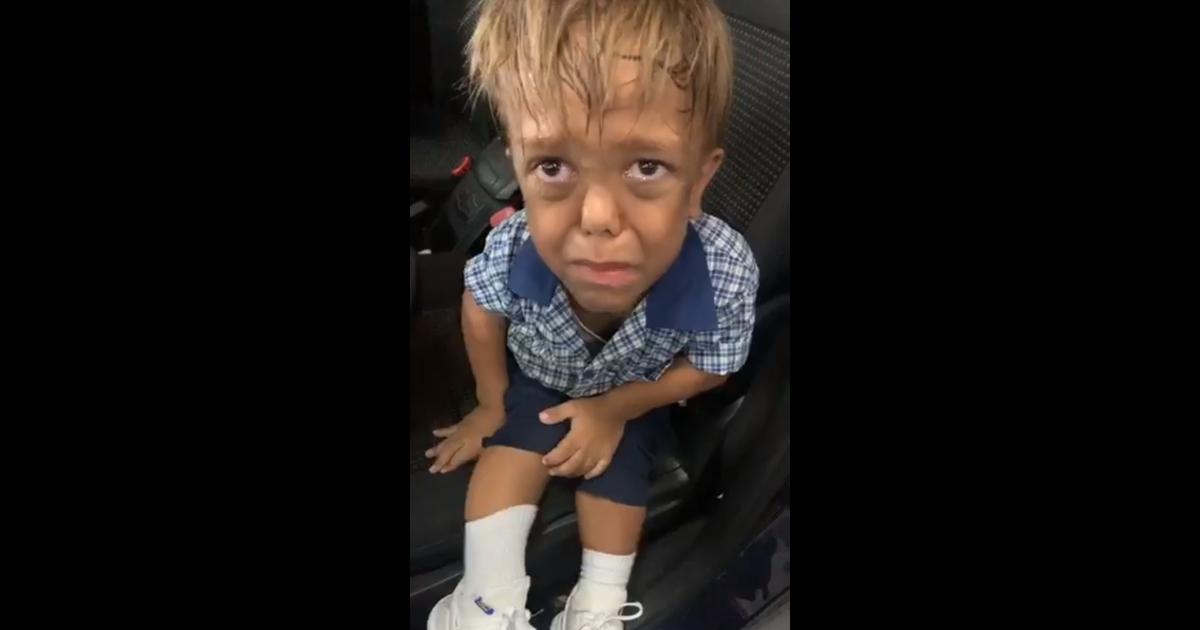 By now, you've likely seen the viral video of 9-year-old Australian student Quaden Bayles who heartbreakingly discussed his issues with bullying. He has Achondroplasia, a form of dwarfism, that has led to incessant bullying throughout his life.
Article continues below advertisement
Quaden's mom, Yarraka Bayles, posted a video on Feb. 20 of Quaden discussing his suicidal thoughts after an incident of getting made fun of at school. While Quaden cried in the seat of his mom's car and visibly looked distraught, Yarrake detailed how often her son has to deal with mean words and people making him feel demeaned.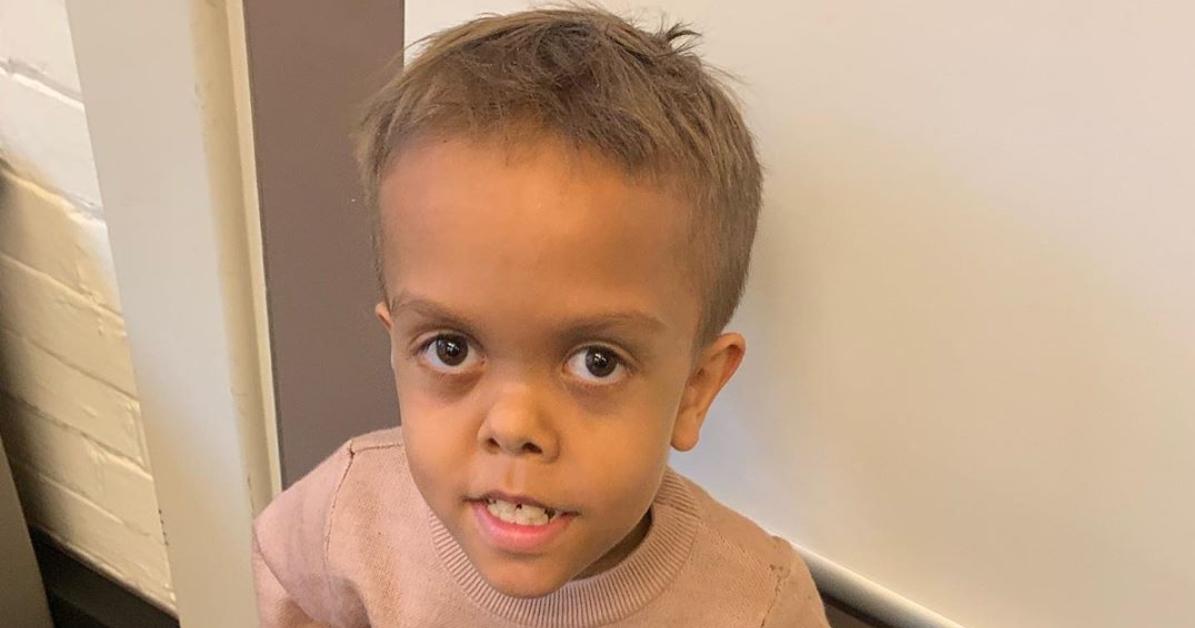 Article continues below advertisement
While celebrities including Hugh Jackman and Alyssa Milano are pledging their support for the child, and a GoFundMe page has also raised more than $350,000, there are some haters who are questioning the validity of the video. One post has gone viral that alleged that Quaden is actually a legal adult and he works as an actor.
Here's why some are saying that Quaden Bayles aka the kid being bullied is a scam. Read on to find out why some are saying the video is fake.
Is the Quaden Bayles bullying story a scam?
Because of the nature of the internet, anytime a poignant story goes viral, there are skeptics who wonder whether or not it is true. Jasmein Dowe, allegedly put up a now-deleted Facebook post with three photos that got a lot of people talking.
Article continues below advertisement
The person in the photos does resemble Quaden, and Jasmein wrote, "Just so you know, he scammed everybody.. he's 18.. has plenty of money and yeah everyone fell for it. Now if I'm wrong, please source your link and explain why to me. He's a Instagram celeb @quadosss and deleted captions pertaining to his 18th birthday post."
Article continues below advertisement
The Instagram account that Jasmein tagged is still active, and it does appear to belong to Quaden. Contrary to what Jasmein wrote, however, is Quaden's bio, which reads "established 2010." Of course, this does not prove his age.
As for the pictures from the 18th birthday, Quaden's captions now read that he was celebrating a friend's 18th birthday. Jasmein did delete her original post, which is likely because she received a lot of hate online for doubting the story.
After Jasmein's theory picked up steam online, a multitude of contradictory information about Quaden came out. While some claimed to find online biographies for Quaden that alleged he was 18, others said that those pages were created after the video went viral to try to undermine his story.
Article continues below advertisement
Thankfully, though, the internet seems to have the answer for us. First, there's a Courier Mail article from 2019, which details Yarraka's efforts to establish a suicide support group. The Mail states that Quaden is 8, which would make sense since the article was written just under a year ago. The article also includes several family photos of Quaden looking very much like an 8-year-old.
There's also a Today article from 2016 detailing how the then 5-year-old received a Shih Tzu rescue dog to help him cope with the effects of bullying.
"Quaden now proudly accepts that he's got Dwarfism, because Buddy's given him that reason to think that it's cool," Yarraka is quoted as saying in the 2016 article. "So he tells everyone, 'My dog has dwarfism like me,' and it's the first time we've ever, in Quaden's five years of life, heard him say the word, because we are not allowed to say dwarfism or achondroplasia."
Article continues below advertisement
Going back further, to 2015, Quaden appeared on the Australian docuseries, Living Black. The show centered on indigenous Australian people (Quaden is Aboriginal). In the series, Quaden is said to be a 4-year-old boy. The episode was released in 2015, which would confirm Quaden's age to be 9.
Article continues below advertisement
In the same year, Quaden and his mom appeared on Studio 10 to talk about Dwarfism. If Quaden were truly 18 years old in 2020, he would have been 13 in the video below. That's hard to believe.
Article continues below advertisement
And finally, going all the way back to 2012, a relative of Yarraka posted several photos of the mother and a tiny Quaden on the beach. When asked how old Quaden is, the relative identified him as being 15 months in a comment posted in the same year. And yes, he looks like a 1-year-old.
Article continues below advertisement
People have started fake pages for fundraising for Quaden Bayles.
While there is an abundance of contradictory information about Quaden Bayles, his background, and his age, there is definitely one thing that people enthralled with the video should know. There have been a multitude of fundraising pages established for the Australian boy, but not all of them are legitimate.
Some are taking advantage of the story to create fake GoFundMe pages for Quaden.
Quaden's mother confirmed that the only GoFundMe page that she has endorsed is the one set up by comedian Brad Williams. This is the fundraiser that has already raised several hundreds of thousands of dollars. The others, according to Yarraka, were set up by scammers.
More information about Quaden Bayles will likely come out in the coming days and weeks.