Quaden Bayles, Bullied Schoolboy, Walks Onto Pitch With Indigenous All Stars
Bullied 9-year-old Quaden Bayles, who has a form of dwarfism, was invited to a rugby game by the National Rugby League Indigenous All Stars in Australia.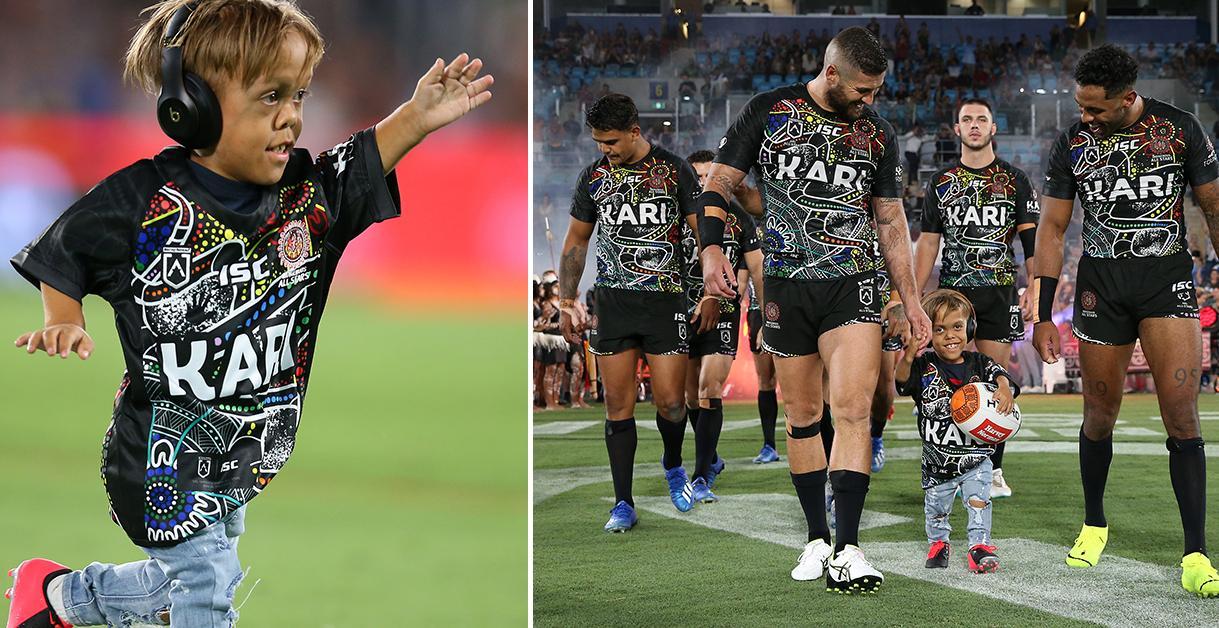 Last week, a distressing video of a nine-year-old crying and saying that he wants to die went viral around the world. Quaden Bayles, 9, was born with Achondroplasia, a form of Dwarfism. His mother, Yarraka Bayles, decided to share the video online to raise awareness about the effects of bullying.
Article continues below advertisement
The video attracted thousands of positive comments, as well as offers of support from celebrities around the world. Among those to offer their support were the National Rugby League Indigenous All Stars.
In a video, the team invited the young boy to lead them out onto the field for their Saturday game.
Article continues below advertisement
"Just want to wish you all the best brother," player Latrell Mitchell said. "We know you're going through a hard time right now but the boys are here, we've got your back. We're here to support you, bud."
"We just want to make sure you're doing alright and make sure that your mum's on your side, we're on your side."
Article continues below advertisement
"Just make sure you're thinking the right things, bud, because we want you around - we want you to lead us out on the weekend."
"It's going to mean more to us than it will to you, bud. Just make sure you're looking after us and hopefully, we'll get to see you in the next couple of days."
And true to their promise, Quaden was at the head of the team when they took to the field on Saturday. In a video shared by the NRL's Twitter account, Quaden was met with a deafening round of applause as he left the tunnel with Indigenous All Stars captain Joel Thompson.
Article continues below advertisement
Sporting the team's jersey, the 9-year-old and fellow-Aboriginal Australian shook the hand of every member of the opposing Maori team before carrying the ball to the referee.
Article continues below advertisement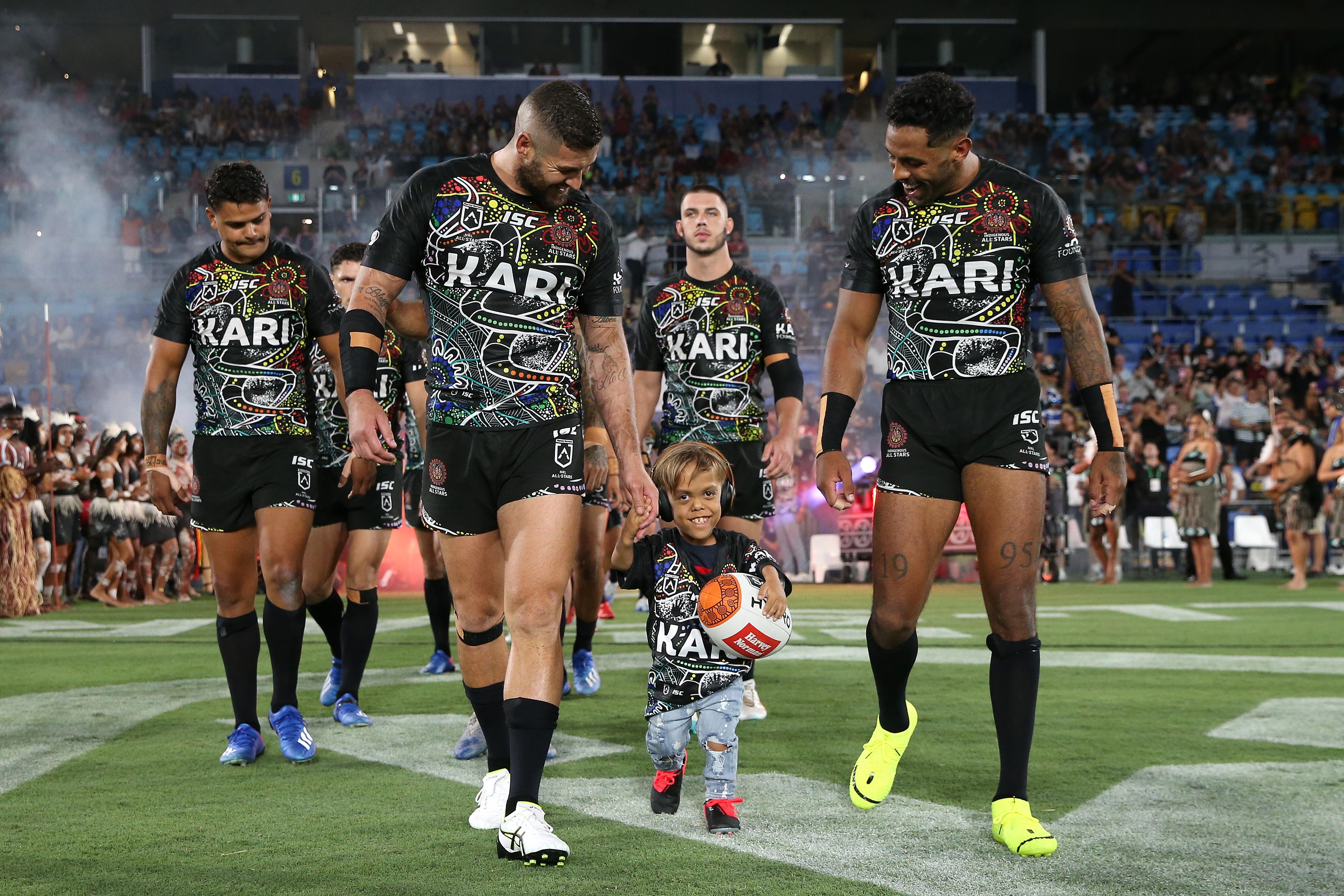 Yarraka revealed that her son was very excited about the opportunity in an interview with ABC, saying: "We've always had amazing community support, especially from the footy boys."
Article continues below advertisement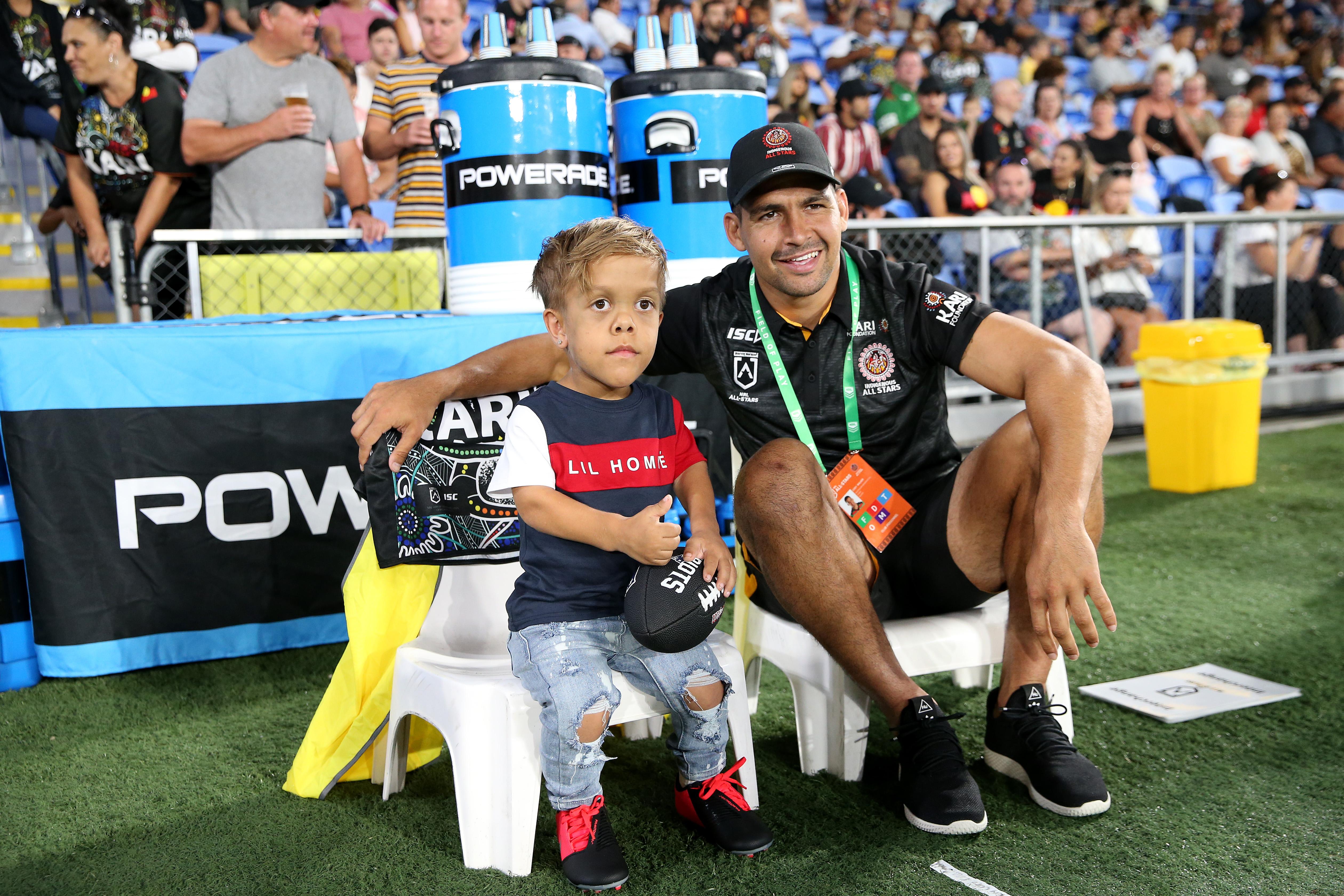 "They're all his uncles; [he's] related to most of them so they've always been there, but... we could never have dreamt in our wildest dreams that it would've gone worldwide," Bayles added.
Article continues below advertisement
"These uncles of his and our brothers and cousins are living the dream that he only dreams of. This is the closest thing for him to be able to get out on that field for him to play football. And if all he can do is run the boys out then that's enough for us."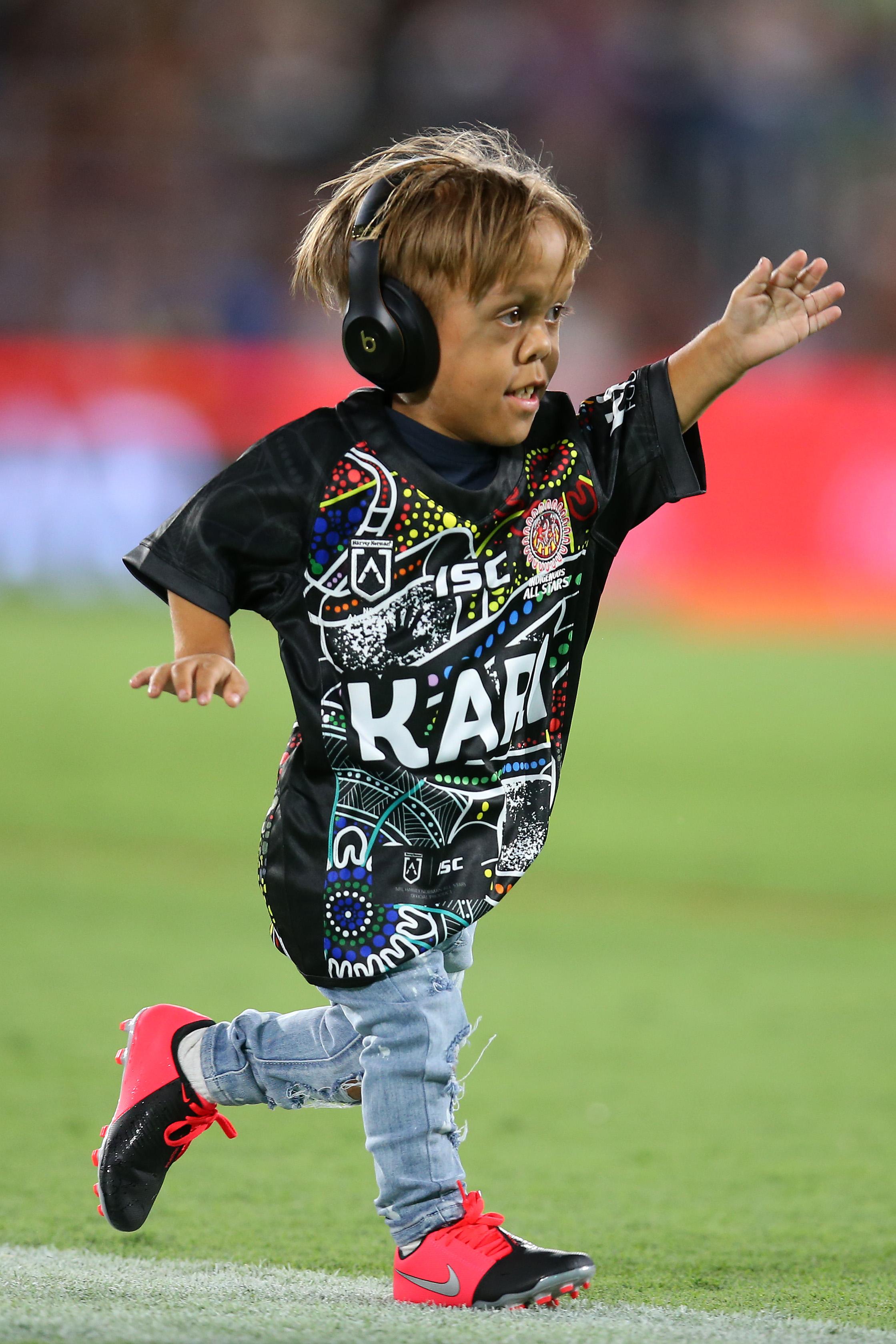 Article continues below advertisement
The moment came after a conspiracy theory started spreading online that the nine-year-old schoolboy Quaden is an 18-year-old actor. While the viral claim has since been debunked, the misinformation continues to spread online.
The rumors began when Facebook user Jasmine Dowe shared photos that she claimed proved that Quaden was a teenager and that he had "scammed everybody."
Article continues below advertisement
While the images were of Quaden, a photograph of Quaden at an 18th birthday party was found to be that of a friend.
On top of that, there's plenty of proof online to debunk the theory. First, there's a Courier Mail article from 2019, which details Yarraka's efforts to establish a suicide support group. The Mail states that Quaden is 8, which would make sense since the article was written just under a year ago. The article also includes several family photos of Quaden looking very much like an 8-year-old.
Article continues below advertisement
There's also a Today article from 2016 detailing how the then 5-year-old received a Shih Tzu rescue dog to help him cope with the effects of bullying.
"Quaden now proudly accepts that he's got Dwarfism, because Buddy's given him that reason to think that it's cool," Yarraka is quoted as saying in the 2016 article. "So he tells everyone, 'My dog has dwarfism like me,' and it's the first time we've ever, in Quaden's five years of life, heard him say the word, because we are not allowed to say dwarfism or achondroplasia."
Article continues below advertisement
Going back further, to 2015, Quaden appeared on the Australian docuseries, Living Black. The show centered on indigenous Australian people (Quaden is Aboriginal). In the series, Quaden is said to be a 4-year-old boy. The episode was released in 2015, which would confirm Quaden's age to be 9.
Article continues below advertisement
In the same year, Quaden and his mom appeared on Studio 10 to talk about Dwarfism. If Quaden were truly 18 years old in 2020, he would have been 13 in the video below. That's hard to believe.
And finally, going all the way back to 2012, a relative of Yarraka posted several photos of the mother and a tiny Quaden on the beach. When asked how old Quaden is, the relative identified him as being 15 months in a comment posted in the same year. And yes, he looks like a 1-year-old.