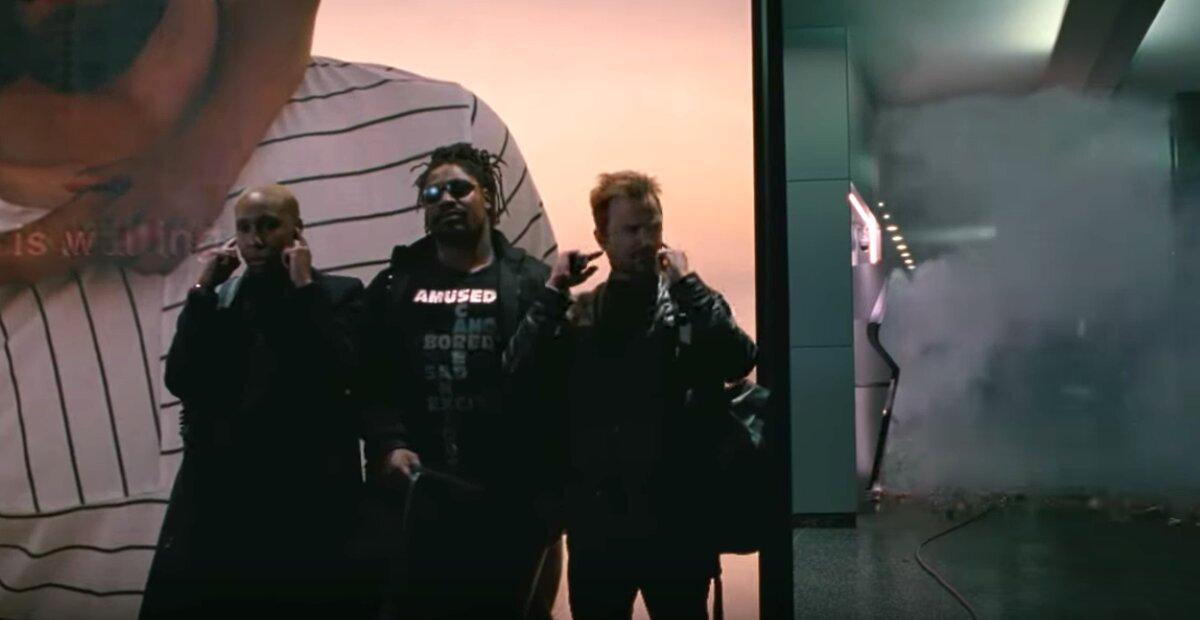 'Westworld' Season 3 Features a Few Random Celebrities and We Honestly Can't Wait
What in the world is happening to the Westworld universe? On May 19, HBO released the first trailer for the science fiction series' third season — which will air in 2020 — and there wasn't a cowboy hat in sight.
Fans might've expected the promo to focus on Evan Rachel Wood, Jeffrey Wright, or one of the other actors who have been with us since the beginning, but a host of new celebs were featured prominently in the preview instead. Scroll down for a look at some of the familiar faces you'll see on Season 3 of the drama.
Kid Cudi is coming to Westworld.
Article continues below advertisement
We weren't the only ones surprised to see the rapper pop up briefly in the trailer. The 35-year-old's Twitter followers immediately expressed their delight on the social media platform.
"Aight f--k Game of Thrones, they got Kid Cudi on Westworld," one user wrote, while another added, "Seeing @KidCudi in that Westworld preview legit had me screaming at my TV."
Article continues below advertisement
The "Pursuit of Happiness" hitmaker's role remains a mystery, but the next season appears to take place outside of the wild west-themed amusement park we've become acquainted with over the last 20 episodes.
Kid Cudi seemingly hinted at his new project just two days before the promo was released. "New music next year!!" the musician told fans on Twitter. "Gonna work the rest of this year. In no rush to do anything right now. I dont drop albums every year anymore. Gotta give myself time to do other things. And relax!"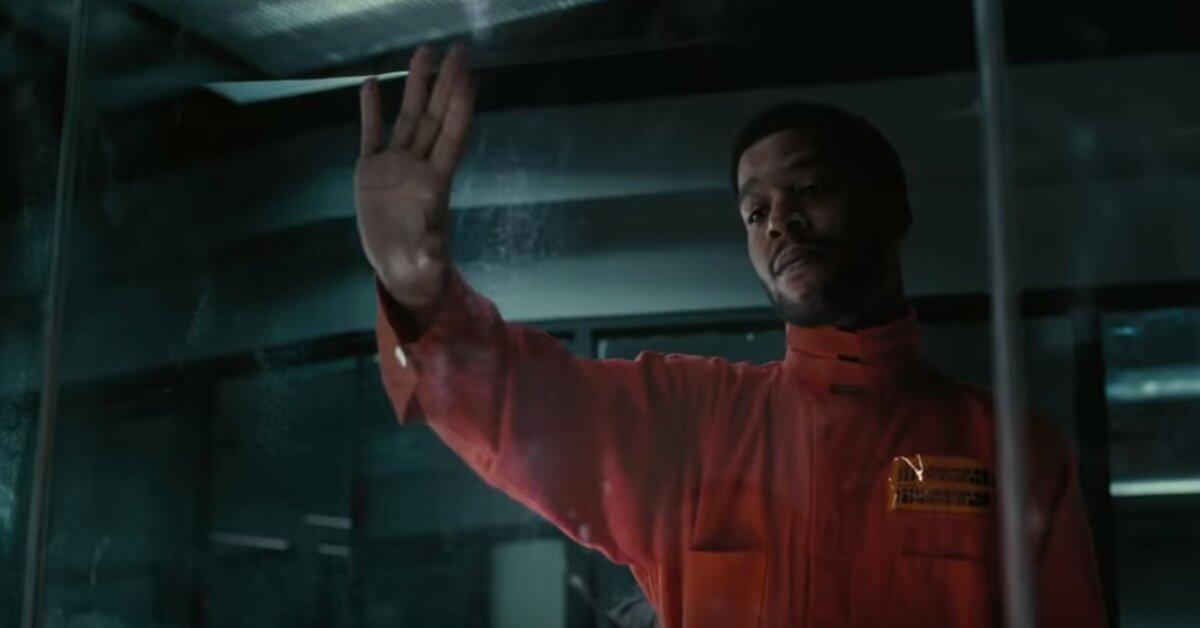 Article continues below advertisement
He added in a series of separate tweets, "It'll all make sense soon … I just wanna make u proud!! … The next stage has begun…"
Marshawn Lynch is also entering Westworld.
The NFL player's involvement in Season 3 is even more secretive than Kid Cudi's, but eagle-eyed fans spotted the athlete about 36 seconds in to the preview. He's seen wearing a t-shirt that appears to display his current mood, changing from "bored" to "amused" during the 5-second cameo.
Marshawn has yet to comment on his new TV gig, but he's already had some experience in front of the camera. The 33-year-old guest-starred as himself on both The League and Brooklyn Nine-Nine.
Article continues below advertisement
Jesse Pinkman (aka Aaron Paul) gets the most screen time in the trailer.
The promo reveals that Aaron Paul plays the season's new main character, but we still don't know who exactly that character is. We see the Breaking Bad alum walking through the streets of a futuristic city and interacting with robots, but the clip keeps the actor's purpose on the series extremely vague.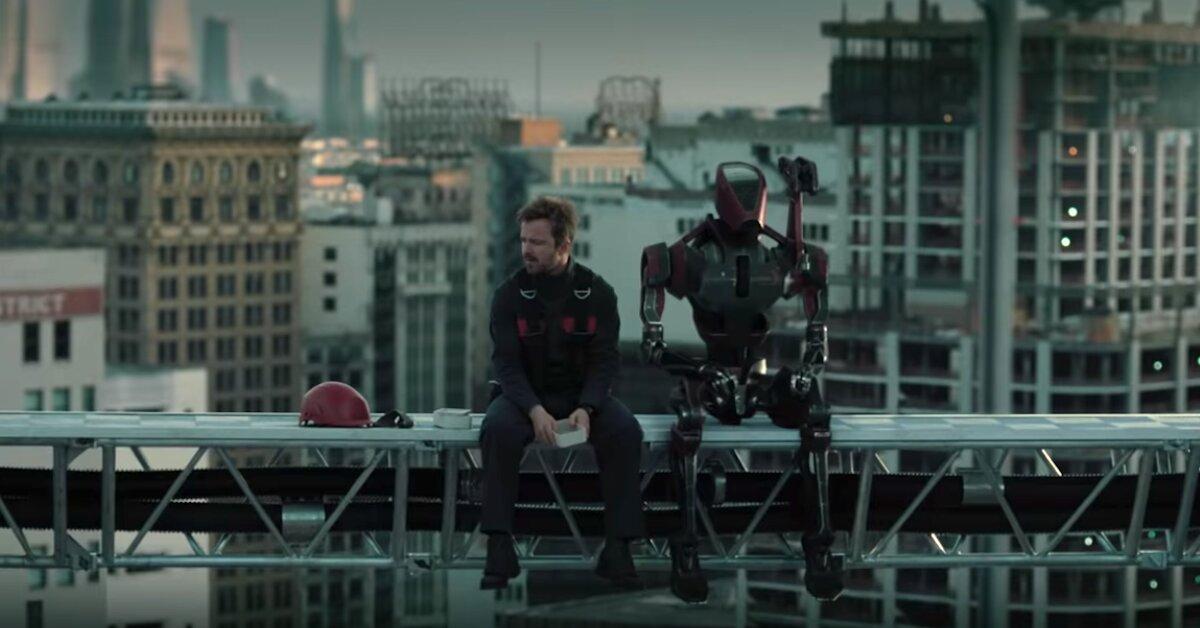 Article continues below advertisement
In a voiceover, Aaron's character states, "Sometimes, it seems like the world looks all right. Like they put a coat of paint on it. But inside, it's rotting to pieces. They said they would make a better world — smooth away the rough edges. But that was a lie. I guess the rough edges are the only thing I'm hanging onto."
What we know about Season 3 of Westworld.
HBO didn't announce a specific date for Season 3's release, but we at least know that Evan Rachel Wood's Dolores will be back in a big way. At the very end of the trailer, we see Aaron's character approach the host in a dark underpass.
"Do you need some help?" he asks her as she emerges from the shadows. Naturally, we're left with a ton of questions.
How did Dolores end up in this mysterious city? Where are the rest of the surviving Westworld occupants? Sadly, we'll have to wait until 2020 to find out.