Kid Hilariously Exposes Explicit Messages on Her Dad's Phone
In a viral social post, a kid hilariously exposes messages from bots on her dad's phone and social media loves it. Get the details here.
It has long been said that children say the darndest things. Thanks to social media, parents have shared moments with their kids that have served as a hilarious source of entertainment — from a young girl throwing shade at her mom for having a flat derriere to a grade schooler telling his mom that he hated his sandwich for lunch. The list goes on.
Article continues below advertisement
With that in mind, there has been a surge in hilarious child content on TikTok. In fact, some folks make it a point to include their children in their social content. So, it comes as no surprise that a TikTok video of a kid exposing messages on her dad's phone has gone viral. Here's the full scoop.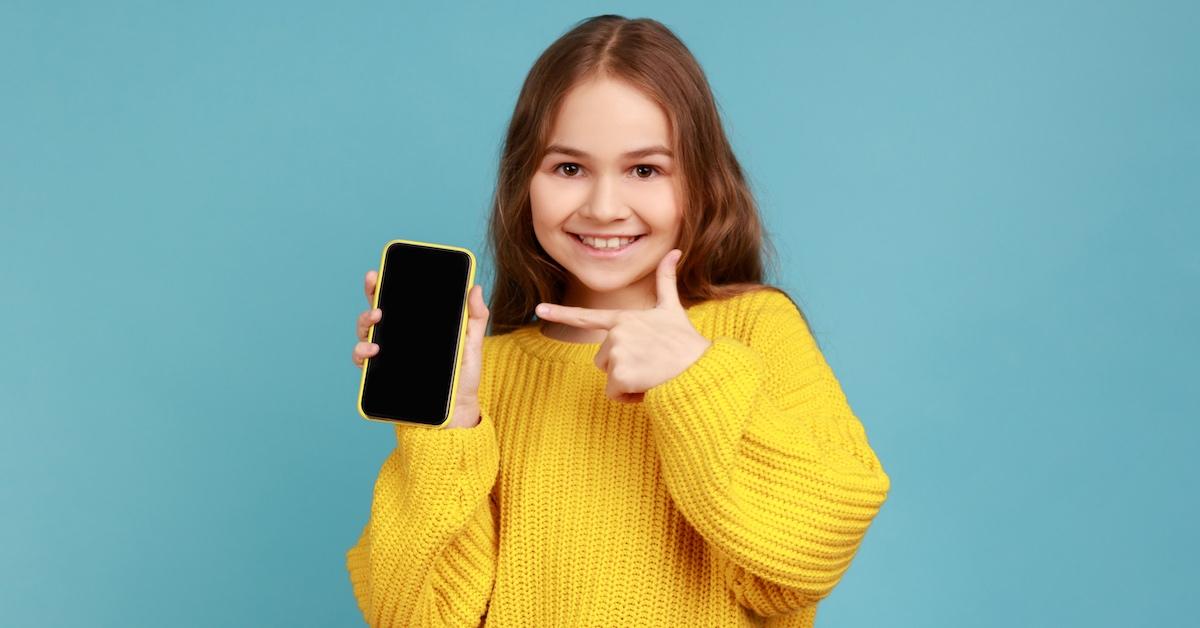 Article continues below advertisement
A TikTok video shows a kid exposing women messaging her dad on his phone.
Children these days truly have no chill. In a July 2023 TikTok post, creator Jnette Jay (@JnetteJay) shared a video of her daughter exposing women messaging her father on his phone.
"My daughter keeps my husband in check for me," the video caption reads.
As the video starts, Jnette's daughter has her father's phone in hand and shares what she sees.
"POV: Your daughter checking her dad's phone," the text in the video reads.
In the video, it appears that bots have sent the child's father explicit messages on Facebook. The daughter is seen holding the phone and talking to her mother.
Article continues below advertisement
"What is that?" Jnette asked her daughter.
"It's b------, that's what it is," the young girl replied.
"Oh d---," Jnette replied as the video came to an end.
Article continues below advertisement
TikTok users find the video hilarious and have labeled Jnette's daughter a real one.
Although the messages on the dad's phone seem to be from bots, TikTok users love the fact that Jnette's daughter was very disturbed by other women messaging her dad. For many, the child's actions show that she doesn't play when it comes to her father, and most of all, her mother.
"She's like why are you not outraged sis let's go get this man," one person shared.
Article continues below advertisement
"😂😂😂😂She's like he ain't about to mess up my happy home," another user said.
"My daughter will come to find me and say 'Did you hear daddy's phone that's daddy's phone ringing?' then we go peep the scene together 😂😎," another user chimed in.
On the flip side, others joked about actually pausing the video to analyze the messages.
"We are all messy cause Ik I'm not the only one that pauses to see the screen 😭," one person said.
Article continues below advertisement
Article continues below advertisement
"I paused, the annoyance is valid though. 😒 I'm with her," another person said.
Truth be told, some folks believe that this behavior is normal since children are often very nosy. Not to mention, some children love to tattle-tale to one parent about what the other has going on.
That said, Jnette knows that her daughter has her back and her husband should be very careful. One wrong move and he'll have to deal with the wrath of his wife and daughter.