What Kiki Camarena's Wife Is Doing Since Her Husband's Drug Cartel Murder
Kiki Camarena's wife was left widowed at a young age, but where is she, and what does her life look like now? We have the answers.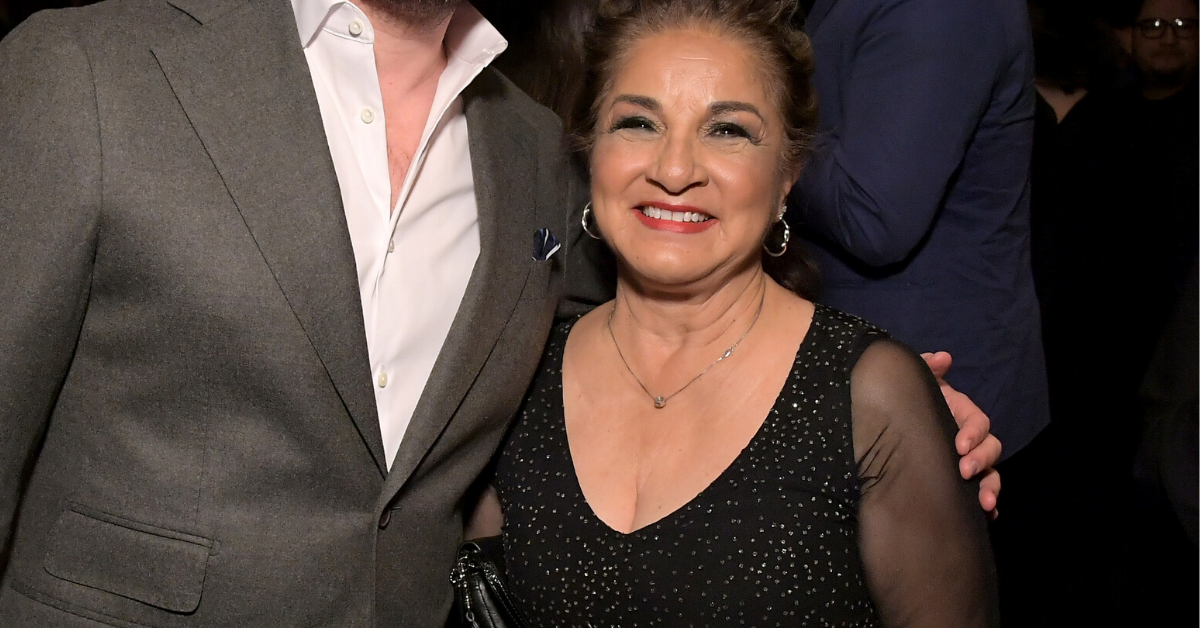 The four-part cartel docuseries The Last Narc is set to premiere on Prime on May 15. It's based on the notoriously tragic kidnapping and murder of DEA agent Enrique "Kiki" Camarena, those involved, and the family he left behind.
Camarena was abducted by corrupt officers on behalf of the cartel in Guadalajara, Mexico, in February 1985.
Article continues below advertisement
He was on his way to meet his wife, Geneva "Mika" Camarena — who was his high school sweetheart — for lunch. Camarena was also the father of three sons. His boys were 11 (Enrique), 6 (Erik), and 4 (Daniel) at the time of his passing, and Mika was left a widow at the age of 37.
Article continues below advertisement
Where is Kiki Camarena's wife now?
Mika moved back to California from Mexico with her sons following Camarena's death. The couple had lived there for four years because of his work for the DEA, which involved trailing Mexican marijuana and cocaine drug traffickers.
The couple was planning their return to the states at the time of his death; specifically, San Diego. Today, she lives in Chula Vista.
Mika has turned tragedy into triumph.
Mika has become a major advocate for drug awareness across the U.S., keeping her late husband's memory alive.
She started the Enrique S. Camarena Educational Foundation in 2004 exactly for the purpose. A retired skin care consultant, Mika now focuses even more of her time on running the foundation.
The non-profit enlists the help of retired DEA agents and Mika's oldest son, Enrique.
Article continues below advertisement
Enrique is now a deputy district attorney. According to its website, "no other event so galvanized public opinion against drug trafficking and abuse."
The foundation offers scholarships to high school seniors, as well as a bust program in Camarena's likeness "as a memorial to those lost in the struggle against drug trafficking or drug abuse."
Article continues below advertisement
Life-sized, bronze busts of Camarena have been placed in learning and government facilities nationwide as a lasting tribute and reminder of the ongoing battle.
The Camarena Foundation also supports Red Ribbon week for drug awareness each year.
Throughout the year, Mika herself visits schools and communities across the country to share her story and speak on the importance of drug awareness.
She says she always understood the dangers of Kiki Camarena's job.
In a candid interview with the San Diego Tribune, Mika was asked if she ever imagined this happening and knew of the dangers involved in Camarena's day-to-day work life.
"I think the knowledge of the danger was always there. The work he performed had never been done at that level. He told me very little because he didn't want me to worry. But I knew," she shares.
Article continues below advertisement
And he wouldn't want anyone to give up the fight.
If Enrique could share a message today, Mika says it would be one of hope and persistence.
"Don't give up the war. Don't give it up because they'll win. The only ones who will lose will be us. Our youth will lose."
She also says that Camarena is always on her mind.