A Kim Kardashian Photo Has Fans Wondering: Did She Have Belly Button Surgery?
Did Kim Kardashian have belly button surgery? Instagram followers had a difficult time finding her belly button in a recent photo.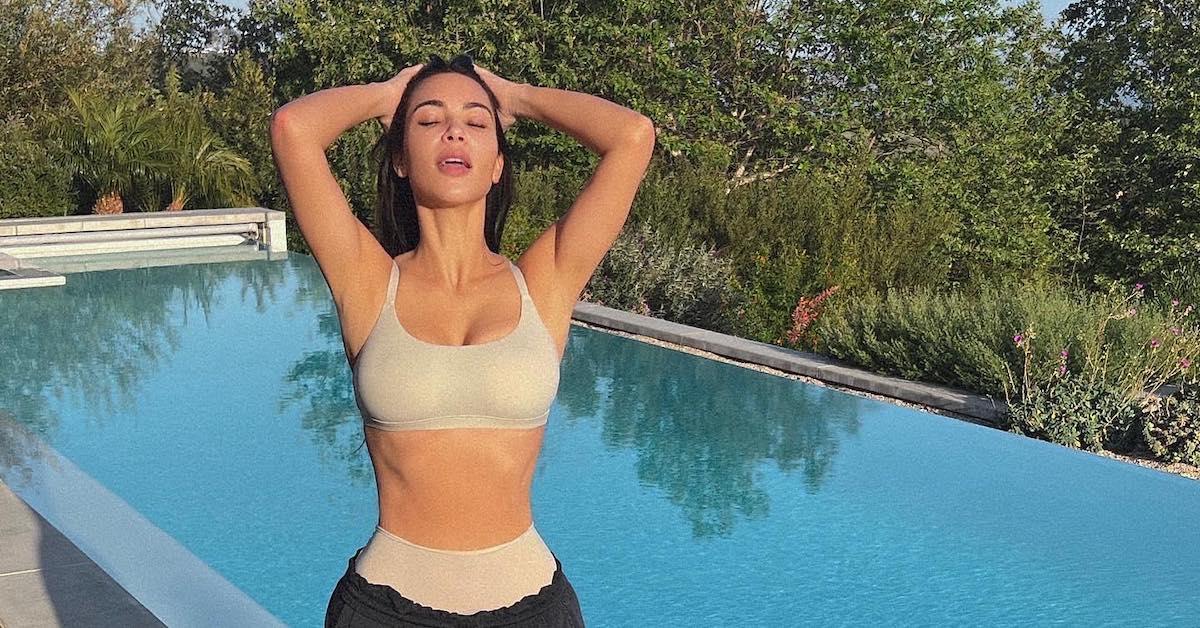 It's no secret that the Kar-Jenners love Botox, lip fillers, and various other cosmetic procedures. However, fans were left scratching their heads in April 2022 when Kim Kardashian posted an Instagram photo — and she was seemingly missing her belly button. Was this a photoshop fail? And is it possible that Kim has had belly button surgery? Keep reading to learn more about the bizarre situation surrounding the star of The Kardashians.
Article continues below advertisement
An Instagram post prompted the search for Kim Kardashian's belly button.
On April 24, Kim shared a series of photos of herself posing in front of a pool. "☀️ Sunday in my @skims ☀️" she captioned the Instagram post.
It didn't take long for her followers to point out her "lack" of a belly button. One person asked, "Does anyone else think this looks hella edited?"
"HELLA ... like where's her belly button?" another Instagram user replied.
"Where is her bellybutton?" yet another person echoed.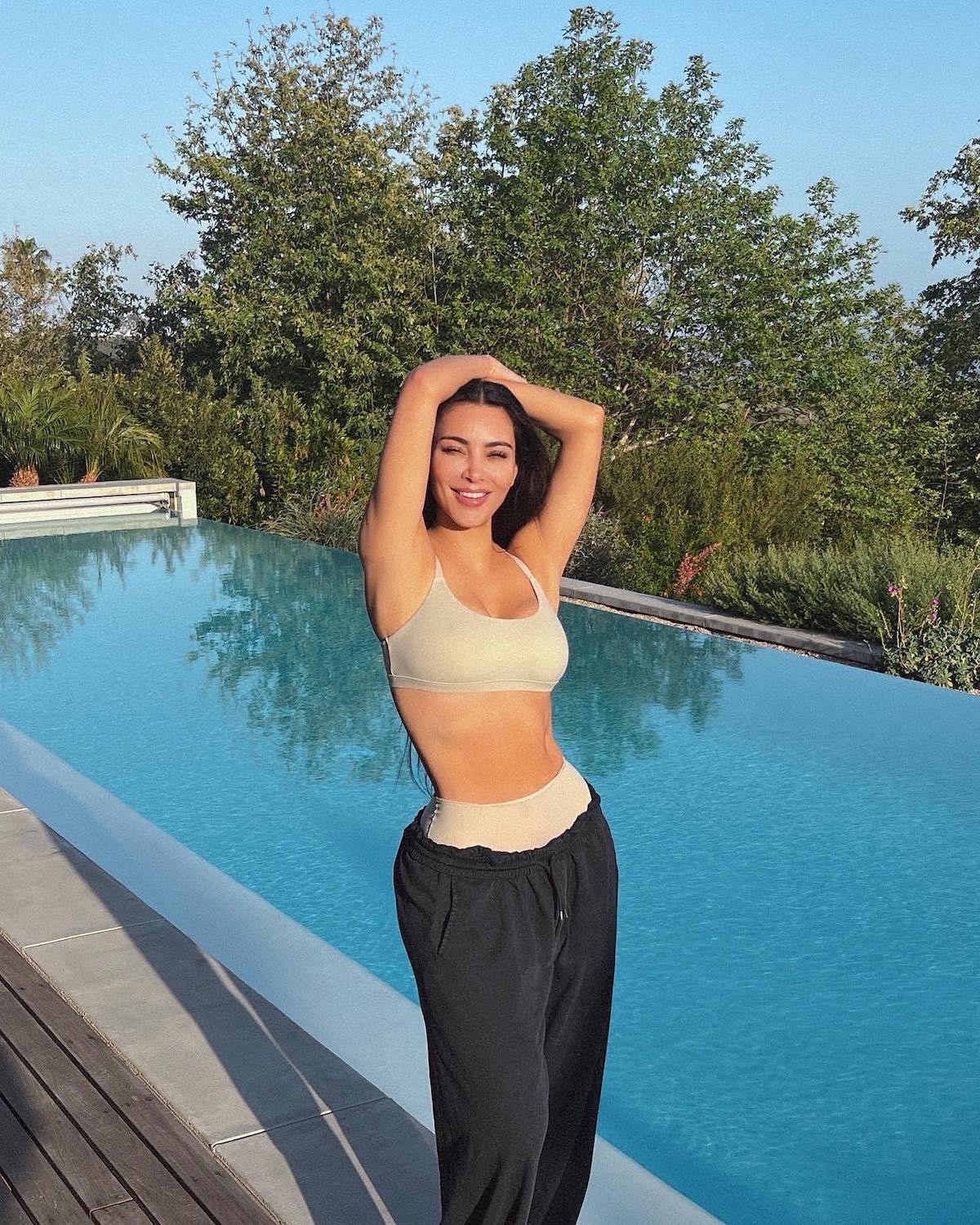 Article continues below advertisement
Still, others offered some valuable insight on the belly button situation. "Tummy tucks and BBLs tend to alter belly buttons and where they are located due to the skin being stretched," one follower commented. "So that's a possibility."
(Indeed, Kim posted a photo on Snapchat of her "nonsurgical" tummy tuck in 2016, according to Us Weekly.)
Article continues below advertisement
Someone else chimed in with: "She doesn't like showing her belly button. Idk if it's an anxiety but has a thing with belly buttons. Khloé and Kylie also have talked about how they feel a weird way about it."
A user also pointed out: "Y'all they are high-waisted. That's why her belly button doesn't show, haven't y'all worn high-waisted pants, etc.?"
If you look a little closer, you can see the dark outline of Kim's belly button under her high-waisted underwear.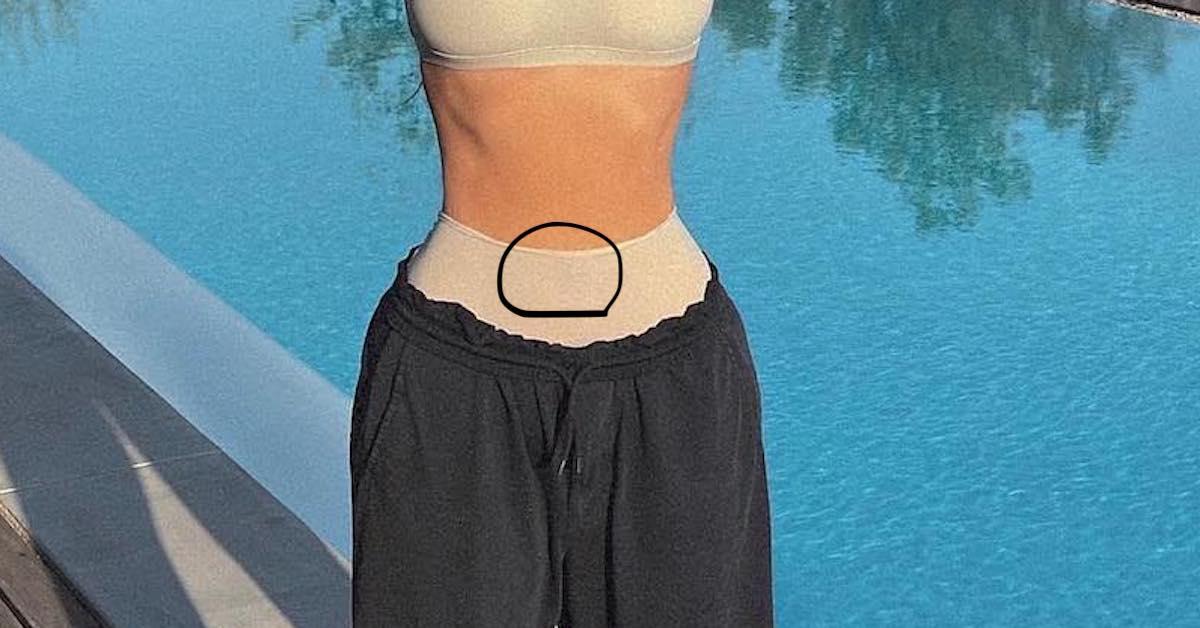 Article continues below advertisement
On Tuesday, April 26, Kim took to her Instagram story to set the record straight. "Come on guys... Seriously! This is so dumb! Claiming I photoshopped out my belly button????" she wrote.
In another story segment, the SKIMS mogul poked fun at the speculation with a tongue-in-cheek ad for her business: "Belly button insecurities? Well ... Why don't you head on over to skims.com to conceal that saggy belly button of yours with a great pair of high-waisted underwear like I did! You're welcome!!!"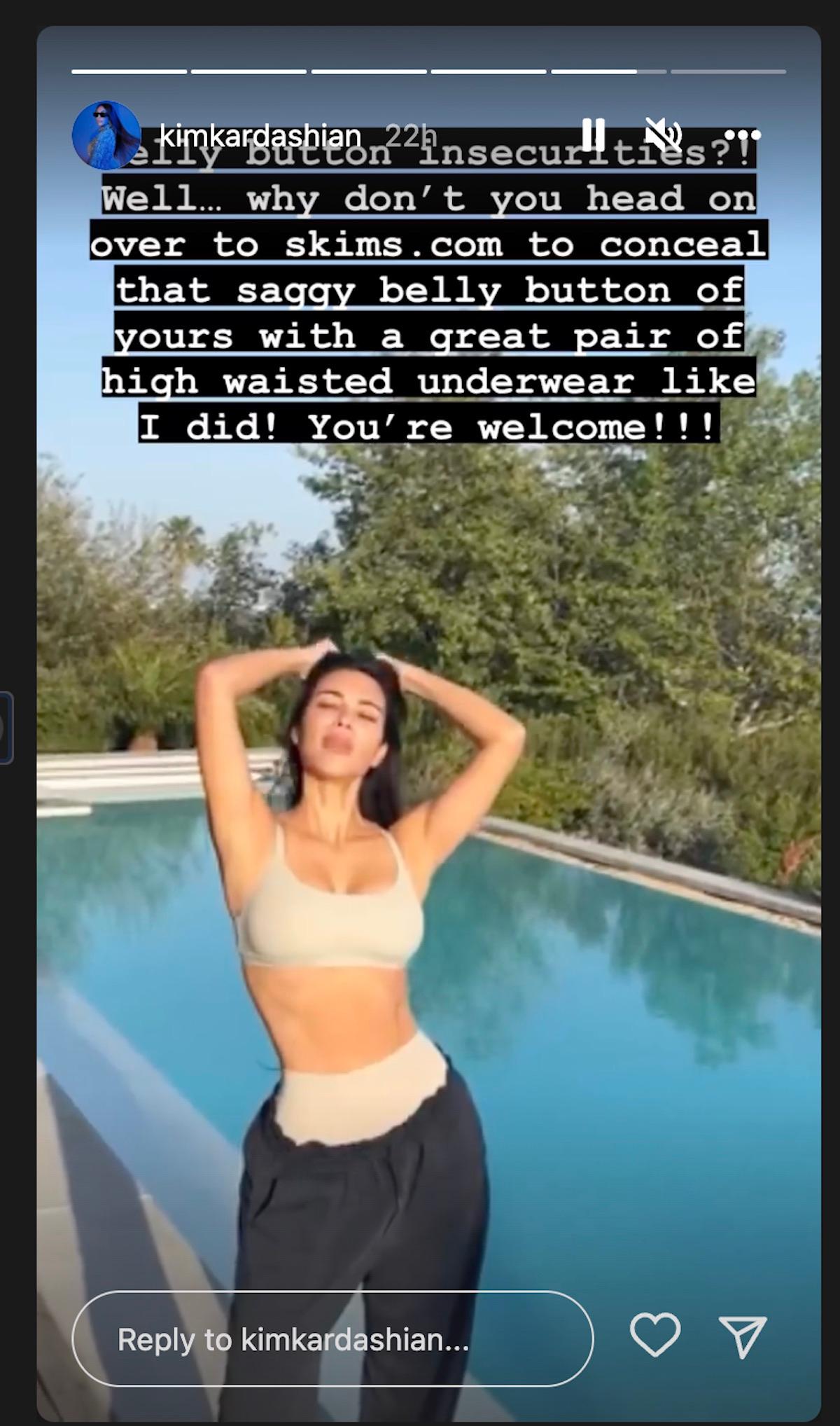 Article continues below advertisement
Did Kim Kardashian have belly button surgery?
In 2017, the fact that Kim recently had a "belly button lift" was featured on The Doctors. Cosmetic dermatologist Dr. Simon Ourian used lasers and ultrasound in order to perform the non-invasive procedure that helped tighten the skin around her navel.
"If anyone that's had babies understands what it does to your belly button afterwards and how much your belly button changes," Kim said on Snapchat. "Then you really understand how much you need Dr. Ourian tightening around your belly button so that it can look back to normal."
Article continues below advertisement
The bottom line: Kim 100-percent has a belly button. Although Kim's belly button is (evidently) located lower than some might expect, it doesn't seem she's had surgery specific to her navel — but she has had a non-invasive belly button lift.
Hopefully, Season 2 of The Kardashians addressed Kim's belly-button-gate situation so fans can have more insight into the amusing speculation.
New episodes of The Kardashians drop Thursdays on Hulu.