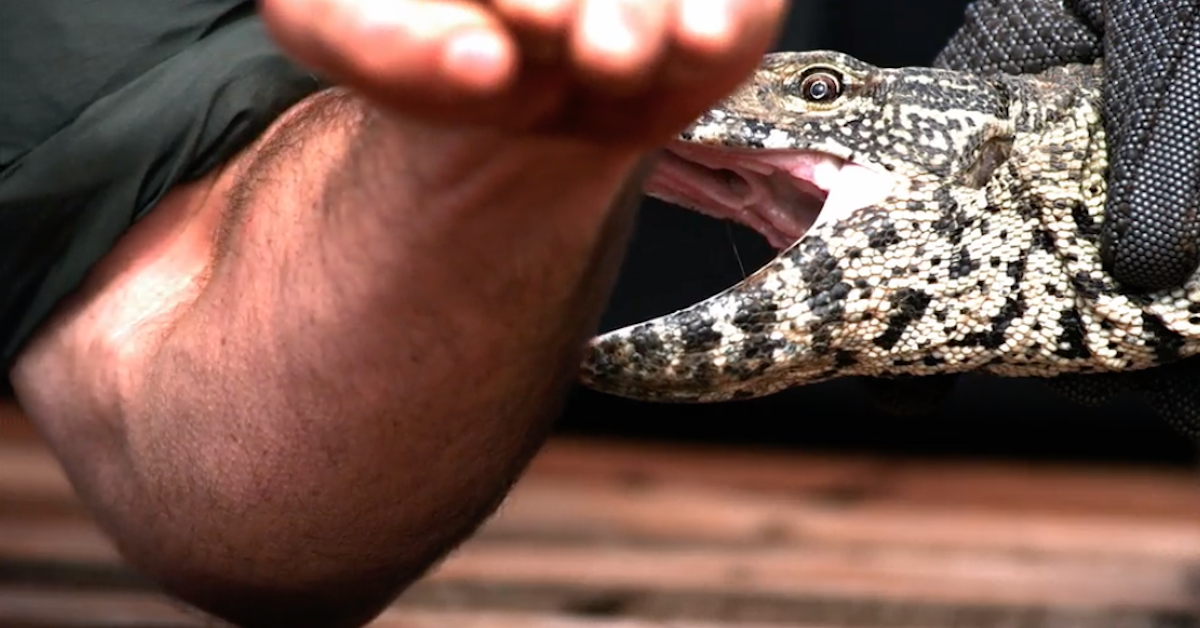 If Schadenfreude Is Your Thing, 'Kings of Pain' Might Be Your New Favorite Show
The History Channel's latest show, Kings of Pain, is an eight-part docuseries that follows wildlife biologist Adam Thorn and professional animal handler Rob "Caveman" Alleva as they sacrifice their bodies for science and TV viewers' pleasure.
Keep reading for everything you need to know about the Kings of Pain show.
Article continues below advertisement
Here's what you need to know about the Kings of Pain show, and what the premise is based on.
Kings of Pain follows Adam and Caveman and watches them get intentionally bit by a number of the world's most dangerous animals. If you love tarantulas and venomous snakes, this might be the show for you.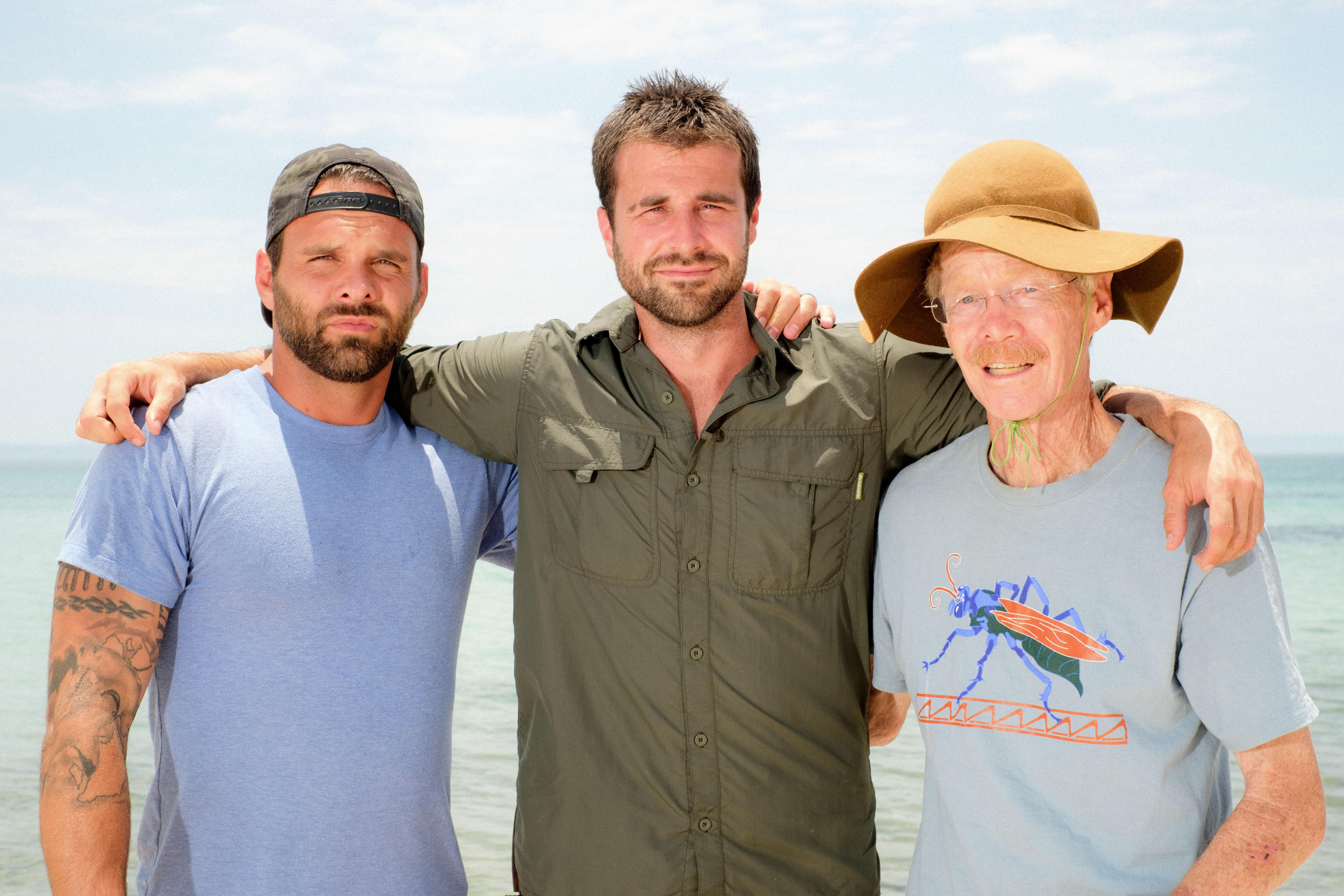 Article continues below advertisement
But this isn't just some madcap quest to experience the greatest amount of pain imaginable, however. Together, Adam and Caveman aim to build on organic chemist and entomologist Dr. Justin O. Schmidt's book, The Sting of the Wild.
Their goal is to create an even more "comprehensive pain index" as an educational tool that they hope will one day "ultimately help save lives."
In 1983, Dr. Schmidt conducted similar experiments to the ones you'll see on the show, in which he used himself as a gauge to compare the impact of an insect sting.
Article continues below advertisement
In The Sting of the Wild, the scientist records his pain and other responses to being bitten by all kinds of dangerous insects. He even created a pain scale from 1-4 that compares insect bites, and his book offers all kinds of interesting insights into the world of bugs.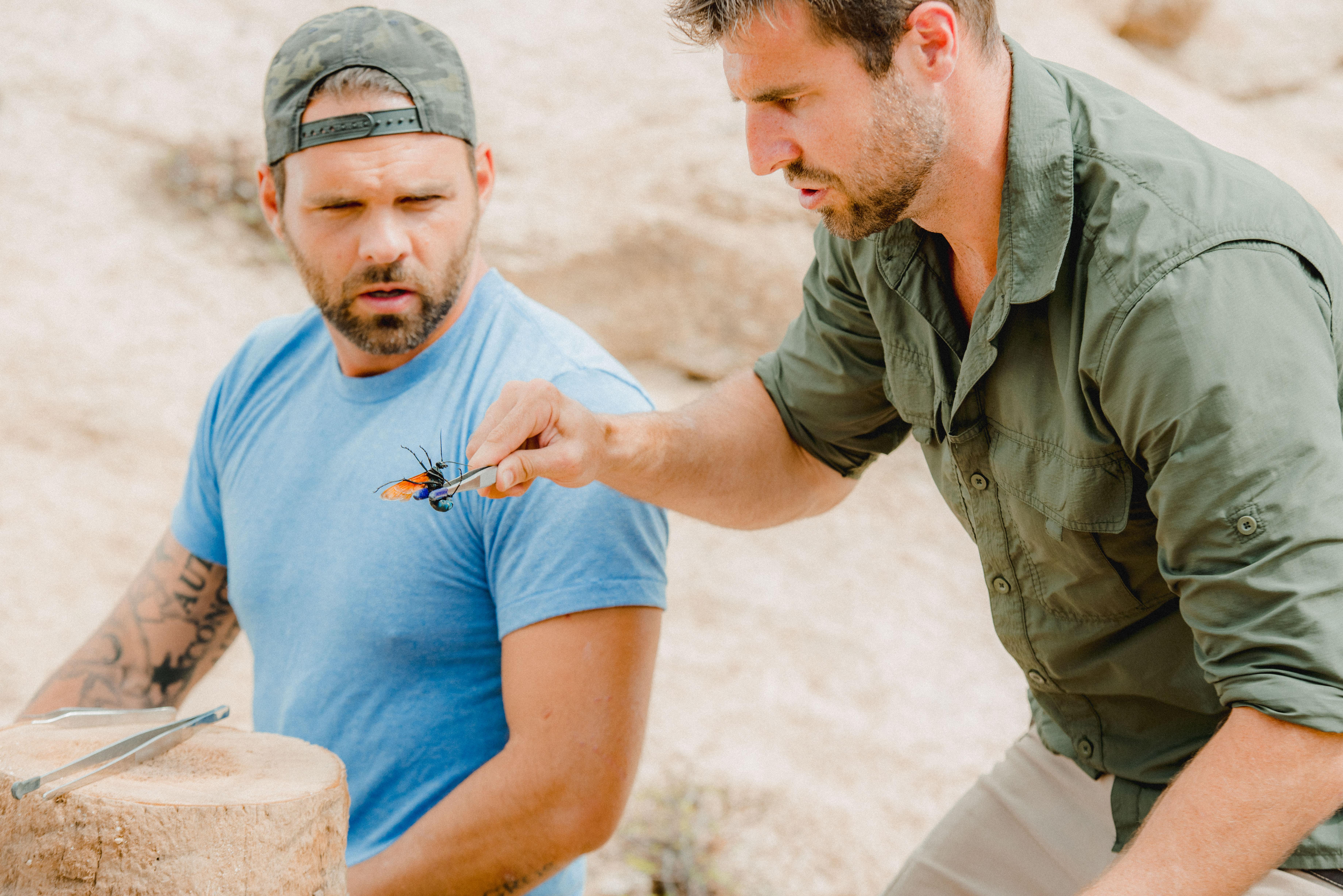 Article continues below advertisement
Why are Adam and Caveman on this dangerous quest?
Thirty-five years after Dr. Schmidt's study, the boys from Kings of Pain are taking the experiments one step further by allowing themselves to be bitten not only by insects, but also arachnids, reptiles, and other creatures that the average person runs in the opposite direction to avoid.
Adam and Caveman will travel across the world, searching beaches, jungles and deserts for each week's deadly guest star. Each episode will follow the team as they track and locate the animal in its natural habitat, trap it while making sure no harm comes to the animal, and then allowing the animal to sting or bite them.
Article continues below advertisement
In the trailer alone, Caveman gets bitten by a huge and hairy tarantula, a giant Asian centipede, a scorpion fish, a Nile monitor lizard, and a reticulated python, just to name a few. Oh, and their boat is also attacked by hippos.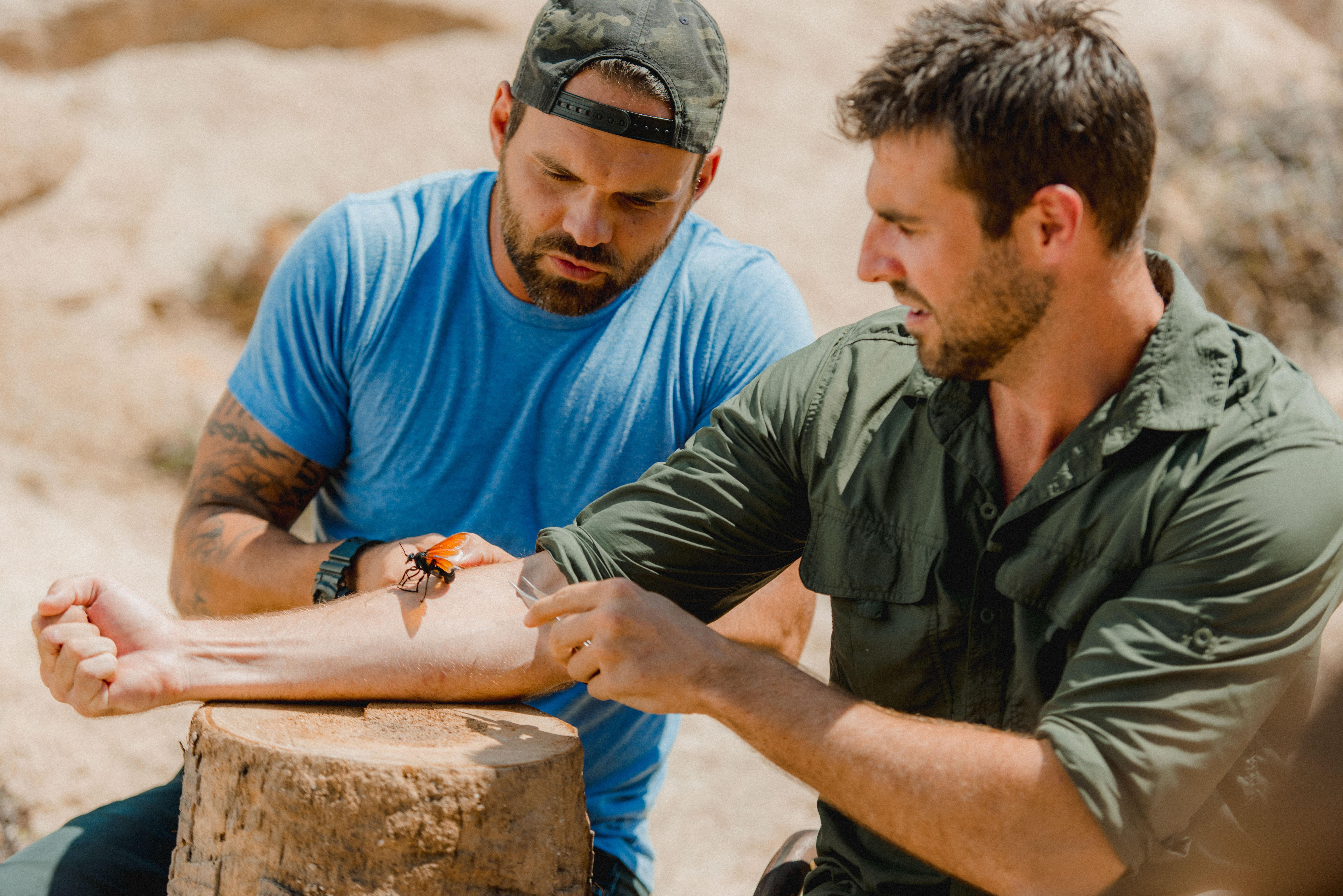 Article continues below advertisement
So why are Adam and Caveman subjecting themselves to so much pain and possibly life-threatening animal bites? While the premise of the show seems absolutely crazy, the duo believes they are performing an important service for other wildlife enthusiasts.
Because while Dr. Schmidt's original pain index only included insects, the men believed it wasn't comprehensive enough. In Kings of Pain, they attempt to include a wider scope of animals and measure a larger variety of response factors in order to come up with a more detailed measurement of pain and the human response to such animal bites.
Article continues below advertisement
Like Dr. Schmidt, Adam and Caveman have created a comprehensive index (theirs includes 30 points) to measure the pain they will experience, recording intensity, duration, and physical damage. Fair warning: This show is not for the squeamish or faint of heart.
The duo and the rest of the team go through intense preparation before any animals even appear on set. In addition to their own backgrounds and experience dealing with animals in close quarters, the show also employs an expert medical team for when things are looking especially dangerous.
Kings of Pain also has a police escort and emergency helicopter on standby, just in case anyone needs to make a quick trip to the emergency room.
Kings of Pain premieres Tuesday, Nov. 12 at 10 p.m.