TikTokers Are Learning Their Personal Brand of Bedroom Freakiness With This Test
People are trying to find out just how kinky they are on TikTok by finding taking this BDSM quiz. Read on for all the details.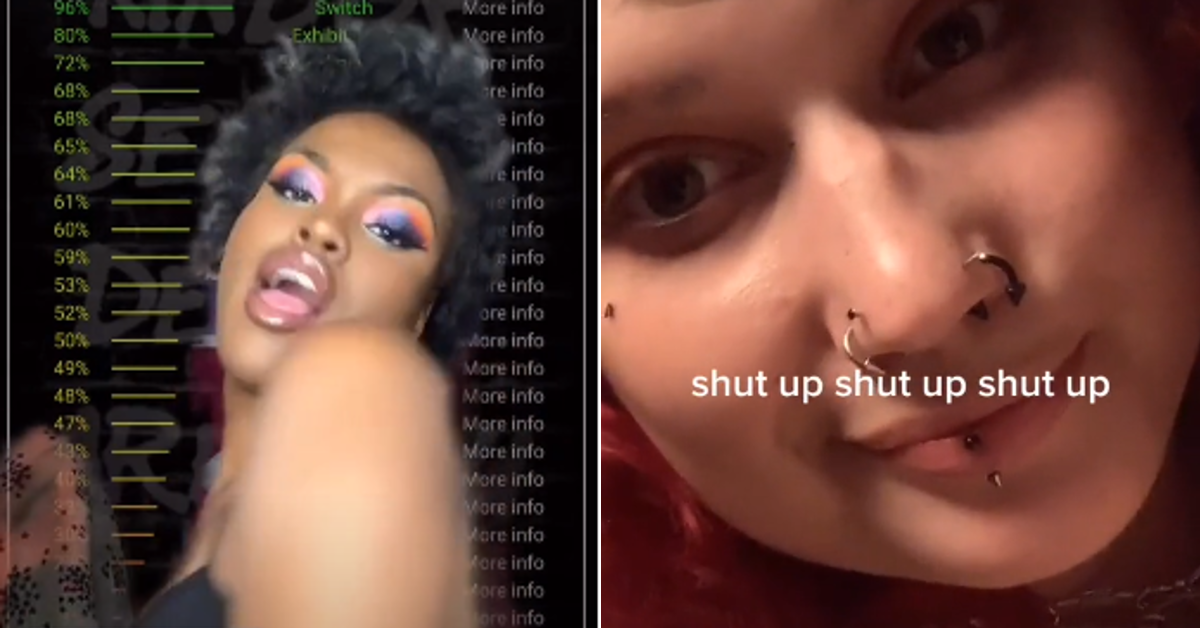 There's a quiz for everything. Want to find out what Soviet-era USSR officers would ethnically identify you as? There's an online test for that. Or maybe you want to want to engage in a four-question personality test that narrows down the most important outlooks on life, death, and love? It seems like a new quiz trends every single week on the popular video-sharing platform TikTok, and now it's the Kink Test.
Article continues below advertisement
TikTokers are trying to find out how much of a freak-a-leek they are with this Kink Test.
The biggest put-off many people experience when they are about to embark on these TikTok quizzes is just how long some of them take to complete. Not everyone can sit around answering dozens and dozens of questions for an algorithm to ascertain what kind of personality they have or what type of cookie they would be from a 1980s northern New Jersey bakery (I hope I'd be a chocolate-dipped butter one, so bomb).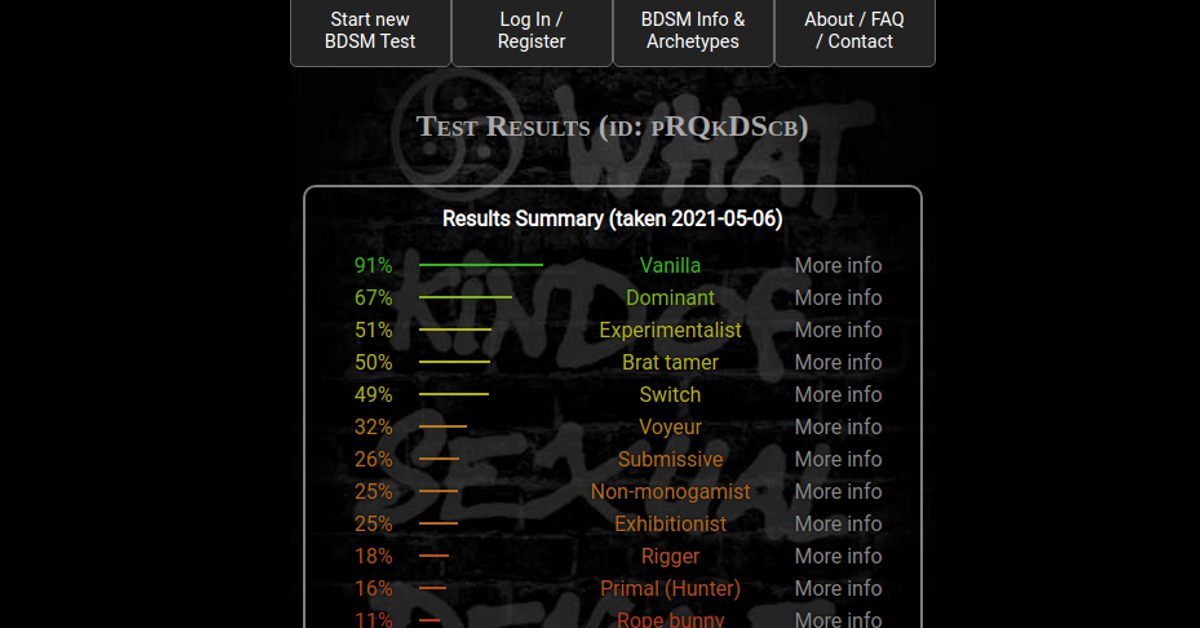 Article continues below advertisement
But this Kink Test is actually allowing people to be as thorough as they want to be. Not interested in super in-depth results? No problem, you can just go through a few pages of multiple-choice answer questions.
Don't want to be triggered by other sorts of questions regarding particularly "rough" forms of intimacy and submission / dominance / sadism? Then you can filter those questions out too if you don't want to find out you're more like Armie Hammer than you ever wanted to know.
Article continues below advertisement
I took the quick test, and the results from the quiz attributed percentages to some of the following different kink types (depending on what your filtered preferences are):
Vanilla
Dominant
Experimentalist
Brat Tamer
Brat
Switch
Voyeur
Submissive
Non-monogamist
Exhibitionist
Rigger
Primal (Hunter)
Primal (Prey)
Rope bunny
Owner
Master/Mistress
Sadist
Degrader
Degradee
Article continues below advertisement
Some TikTok users praised the test for what they believe to be its accuracy, while others had problems with the approach that the evaluation employed.
Article continues below advertisement
Tons of people were quick to share the results of their Kink Test online regardless.
The shorter evaluation just takes a few minutes if you were interested in finding out what types of BDSM stuff, if at all, you were into according to the online results.
Some have averred that the test doesn't really so much expose people's "kinks" as it does reveal whatever trauma they've had in their lives.
Article continues below advertisement
What's great about the test too is that maybe you're interested in taking it but not necessarily sharing it with the rest of the world. There's an option to take the test anonymously in this case.
Folks are a heck of a lot more willing in 2021 to talk about their fetishes than let's say, the early '90s. In fact, research has revealed that a lot more people engage in or are turned on by fetishes when it comes to their intimate lives than you may otherwise think.