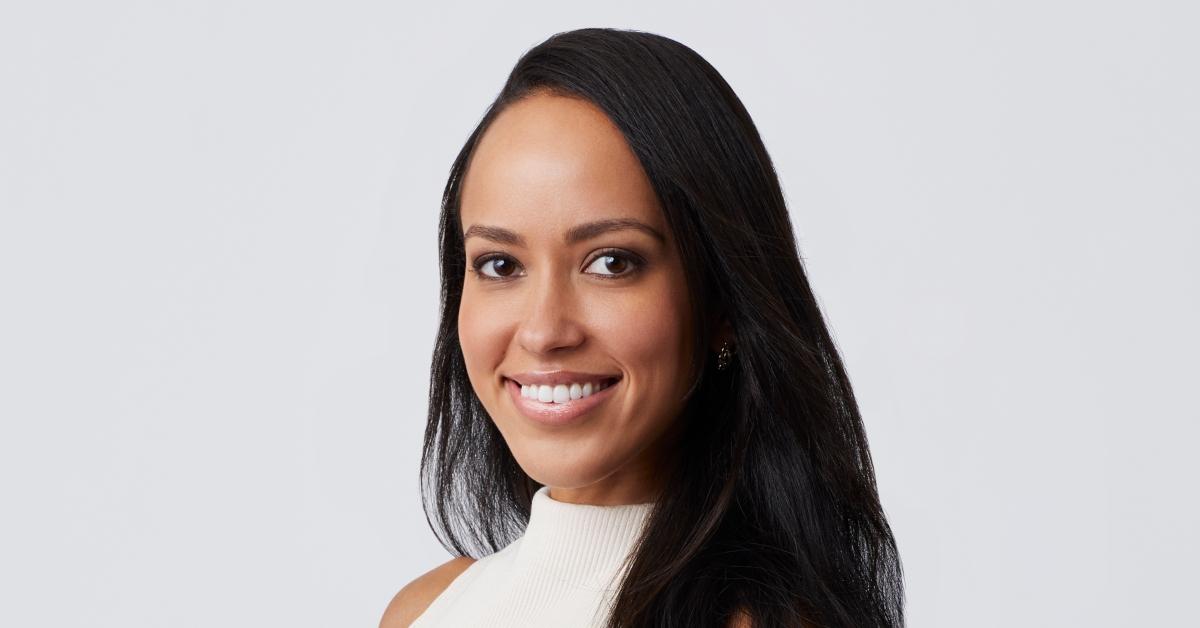 Physician Kira Mengistu Has 3 Degrees and Is Vying for Clayton's Heart on 'The Bachelor'
Spoiler alert: This article contains major spoilers for Season 26 of The Bachelor.
When it came to fashion, the Season 26 premiere of The Bachelor was pretty much what we all expected — a sea of floor-length, sparkling gowns in jewel tones, blacks, and golds. But there's always at least one woman who likes to shake things up, and this time it was Kira Mengistu.
Article continues below advertisement
Kira took Clayton Echard's breath away when she stepped out of the limo donning an open white medical coat with nothing but red lingerie underneath. "I'm a doctor and I'm here to give you your full body physical," she boldly told Clayton.
Of course, viewers couldn't help but wonder: Is Kira really a doctor, or was this all just a shtick for attention? Read on to find out what Bachelor contestant Kira does for work in real life!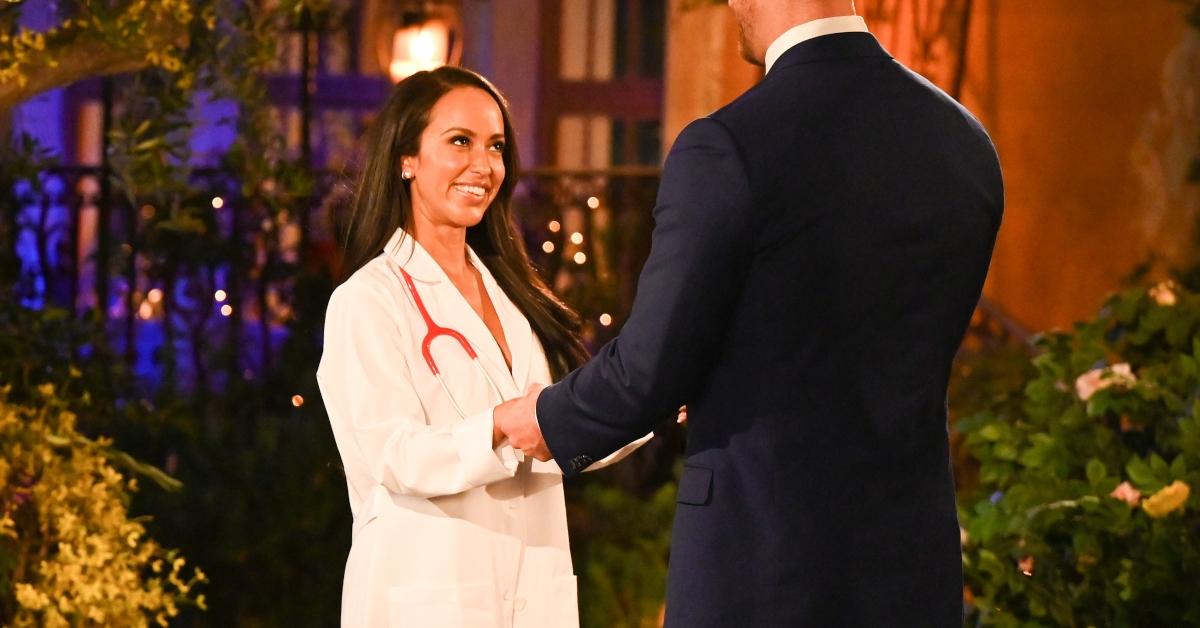 Article continues below advertisement
Yes, Kira's a doctor... and she's smart AF!
According to Kira's LinkedIn, the Philadelphia resident works in internal medicine as an attending physician with the University of Pennsylvania Health System. "[I] work as a senior physician on a treatment team responsible for the care of medically complex patients with life threatening illnesses, including directly managing the care of hundreds of patients with COVID-19," Kira writes.
Kira's impressive career began with an equally impressive education. She earned her bachelor's degree from Harvard University, her MBA from The Wharton School of the University of Philadelphia, and her Doctor of Medicine from UNC-Chapel Hill. (NBD.) As if that wasn't enough to make you feel like you've underachieved in life, Kira also taught herself how to write hieroglyphs... when she was a kid.
Article continues below advertisement
And Kira seems to live a fascinating life outside of her career as well. A quick peek at her Instagram account reveals that she's a student pilot, a cocktail enthusiast, and an avid traveler. Photos show her visiting stunning locations such as South Africa, Greece, and Guatemala, just to name a few.
Article continues below advertisement
With beauty, brains, and spunk, it's not hard to see why Kira made some of the other women at Bachelor Mansion jealous. ("Why buy the cow if you're already getting the milk?" quipped one of her fellow contestants regarding Kira's revealing outfit.) It probably didn't help that some of the women even spied Kira sharing a smooch session with Clayton.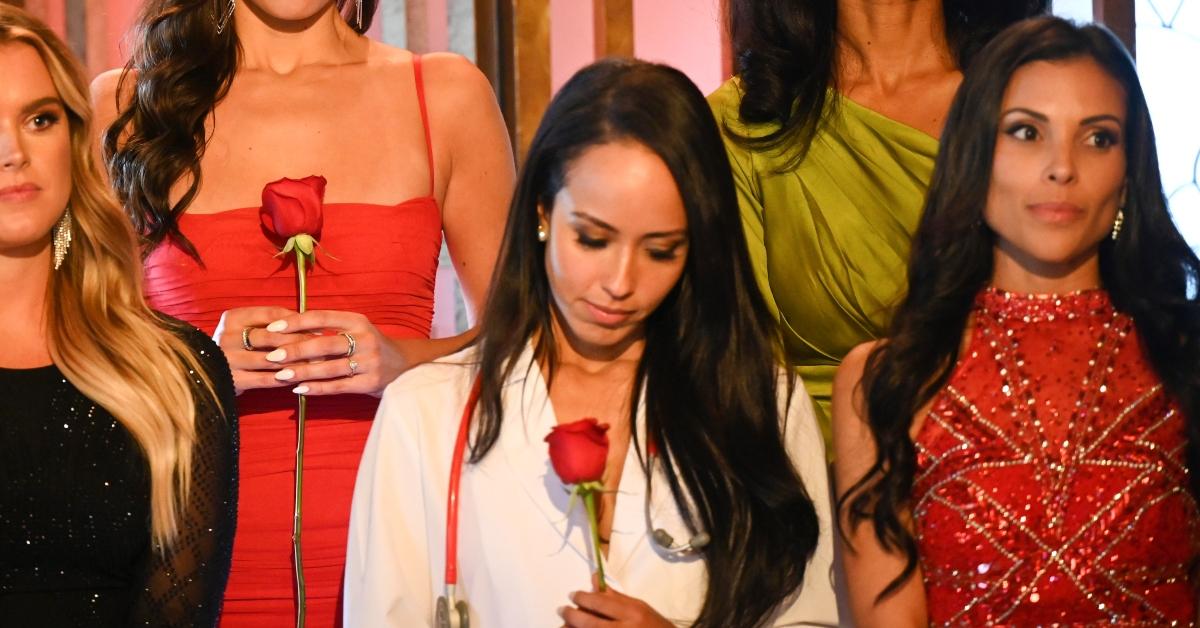 Article continues below advertisement
Does Kira go the distance with Clayton? (SPOILERS)
To no one's surprise, Kira got a rose on the first night, but how far does she go after that?
Unfortunately, spoiler sleuth Reality Steve crushed our Kira/Clayton dreams before they even began. Although Reality Steve doesn't officially know who won Clayton's season, he was able to figure out Clayton's final four... and none of them are Kira. If Steve is correct, she doesn't even land a one-on-one date, so she may be eliminated far sooner than we'd hope.
While Kira's road to find love may not have ended in Clayton's arms, we don't think she should have any issues finding a solid man in the future. And hey, there's always Bachelor in Paradise!
Catch Kira on new episodes of The Bachelor on Monday nights at 8 p.m. EST on ABC.