Many Are Looking up to Kite From Netflix's 'Japan Sinks: 2020' as a Transgender Icon
Who is Kite from 'Japan Sinks: 2020'? One of the main characters of Netflix's newest anime series is a transgender gamer and an anti-racist hero.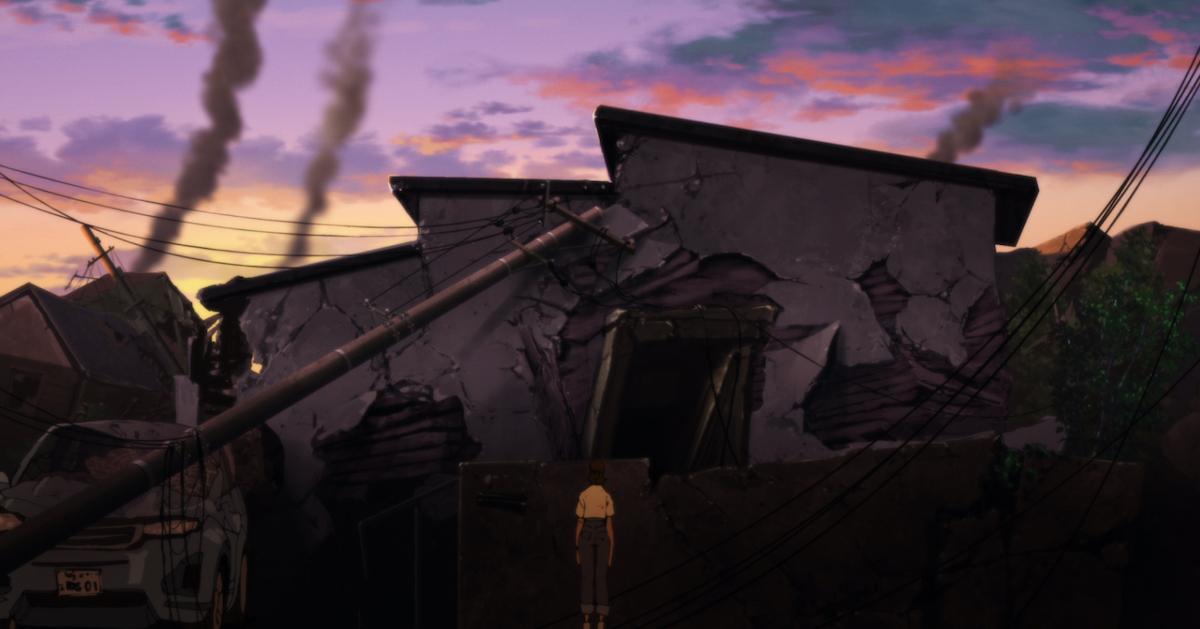 On July 9, Netflix unleashed one of their latest and greatest anime series to date called Japan Sinks: 2020. Pyeon-Gang Ho and Masaaki Yuasa teamed up to create this incredible apocalyptic miniseries that follows the Mutō family as they navigate the world while Japan is essentially sinking into the depths of the earth.
Article continues below advertisement
Article continues below advertisement
Here's what you need to know about Kite from 'Japan Sinks: 2020.'
Kite is an 18-year-old transgender YouTube star with 7 million subscribers, according to Fandom. When he isn't livestreaming his gameplays, he also enjoys video journalism, and making videos about the natural disasters plaguing planet earth. He also takes a firm stance against racism, and speaks up for marginalized people whenever possible.
While Japan is crumbling, Kite is traveling across the country by hot air balloon to document the natural disasters taking place, according to CBR. Eventually, he ends up meeting the Mutō family, and he offers to guide one of them to safety, because his balloon can only fit one other person. He doesn't make a great first impression, as the Mutōs are initially put off by his friendliness toward Go, but he ends up helping all of them, and putting his own safety at risk.
Article continues below advertisement
Kite is ultimately a hero.
Not only does Kite save Kunio, as well as other fellow survivors at the risk of his own safety, but he also saves the entire country of Japan with spy-hacking capabilities. Additionally, he performs a freestyle rap to cheer up the Mutō family after they experience a tremendous loss, and stands up to Japanese nationalists when the Mutōs are confronted over being Japanese-Filipino by Japanese nationalists.
Article continues below advertisement
Viewers also don't know that Kite is trans until there's a flashback, which shows him as a child donning long hair and a skirt. Kite removes his skirt to show pants, and although it isn't directly stated, viewers see he came out at an early age as a transgender male. Although Kite was born into a wealthy family and seen as "privileged," viewers were impressed that he never failed to continue standing up for marginalized groups despite being part of a marginalized group himself.
Viewers were thrilled to see a transgender man as the hero of Japan Sinks: 2020. Not only is he a talented journalist, a successful YouTuber, and an incredible rapper, but he's also a positive role model to children across the globe. It goes without saying we need more diversified stories like these.
Article continues below advertisement
Despite its apocalyptic storyline, Japan Sinks: 2020 is a feel-good story that's inspiring viewers everywhere. That being said, we're beyond excited to see what the creators decide to do next.