Kmart Stores in Australia Pull Christmas Themed Bags After Hamas-Related Gaffe
Kmart locations in Australia pulled holiday bags from stores due to inappropriate wordplay found on the bags. It's labeled the Kmart Hamas controversy.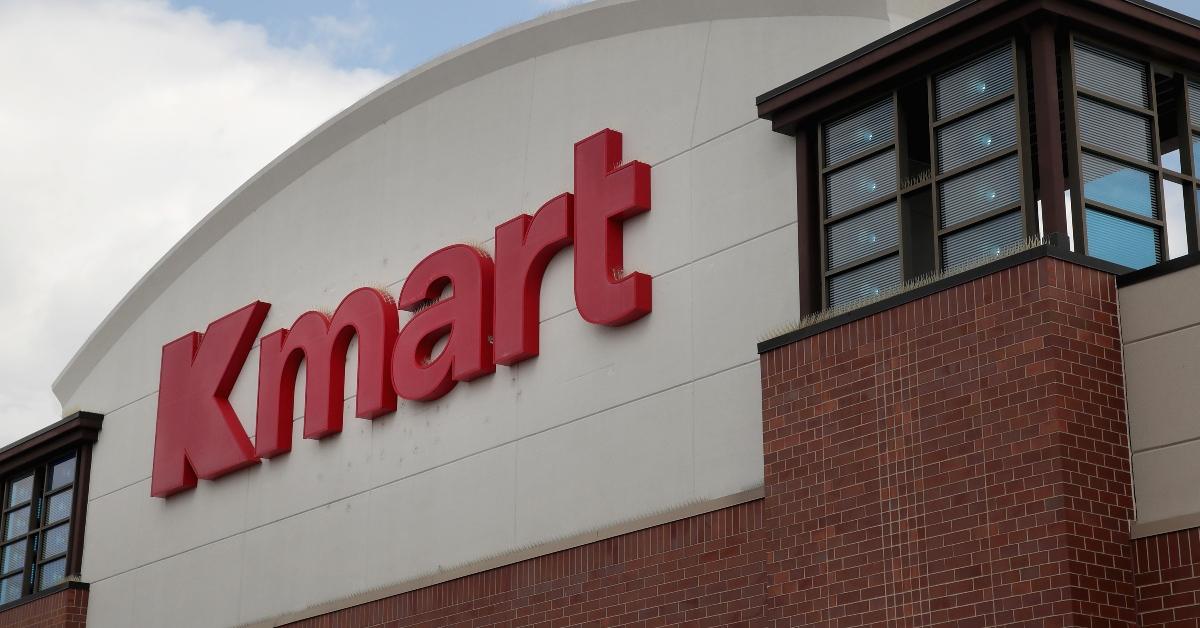 The Gist:
Kmart stores in Australia pulled a holiday bag from their shelves.
The sack was meant for storing ham and had Merry Ham-Mas written on its front.
The Australian Jewish Association complained to their parent company who discontinued the bag.
There are other examples of corporations making ridiculous mistakes.
Article continues below advertisement
Everyone makes mistakes, including but not limited to family, friends, romantic partners, and of course giant retail companies. Who could have predicted that the organizations who run on capitalism and rarely celebrate individual workers, would make egregious errors. It's almost as if they care more about product sales than people.
In Australia, Kmart stores were forced to pull a Christmas-themed bag from shelves when consumers noticed its wordplay had taken an unfortunate turn. What could be so bad that the retail giant found it necessary to remove these bags from their shelves? Well, it has been dubbed the Kmart Hamas controversy. Hope that helps.
Article continues below advertisement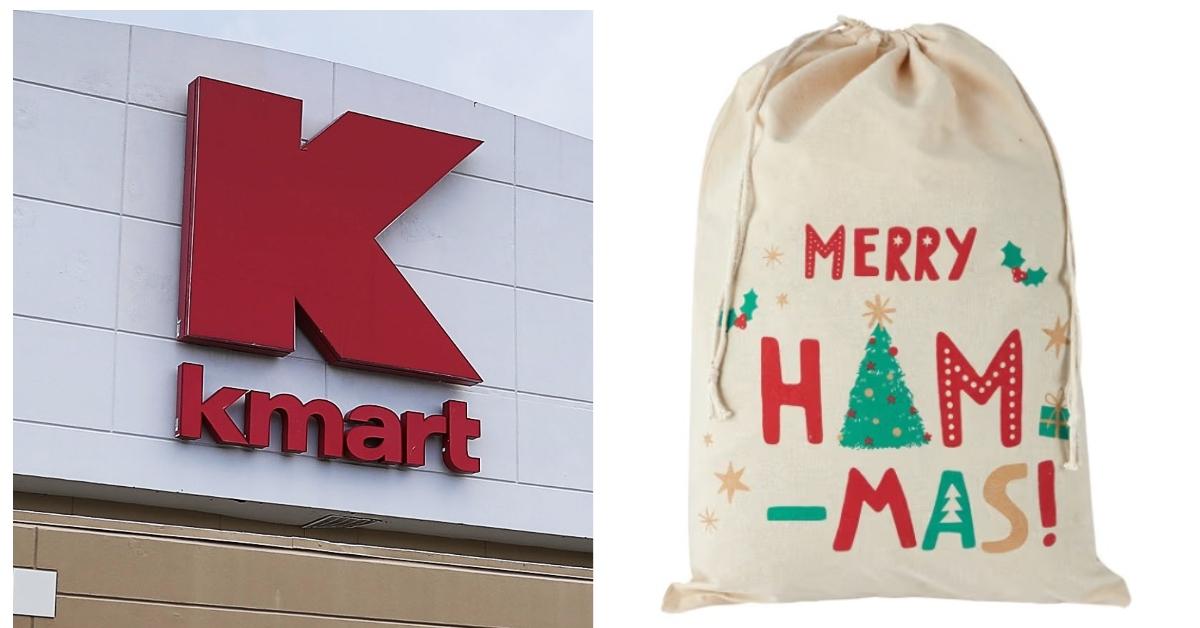 The Kmart controversy explained.
According to its Twitter bio, the Australian Jewish Association (AJA) is a "membership-based organization for the Australian Jewish community based on authentic Jewish and centre-right values." Those values were put to the test when the group noticed something off about a bag being sold at Australian Kmart locations.
Article continues below advertisement
The festive sack was meant to store ham, presumably for a holiday meal, so the retail chain thought it would be a fun idea to add a little thematic messaging. Sadly it was more traumatic than thematic. The AJA was the first to point out the slip-up in a tweet from Nov. 7, 2023. "Check out the special Christmas bag currently available via K-Mart online. Yes, it's real," they wrote.
Article continues below advertisement
Writing on the bag reads Merry Ham-Mas which is of course supposed to reference its intended purpose, which is ham storage. Unfortunately, despite the hyphen, the bag appears to say Merry Hamas. In response to this the AJA sent a letter to Wesfarmers, Kmart Australia's parent company.
The very next day, the AJA replied to their tweet with an update. "An AJA success, we were just contacted by senior management. The Kmart Ham-Mas bag is being pulled now from the website and all stores," they wrote. Responses in the comments were mixed. A lot of people simply replied with a variation of, "It's ham." Others were grateful the bag was removed.
Article continues below advertisement
Context was added to the original tweet by other Twitter users who said, "It's a bag for a Christmas ham. That sort of joke wording has been around for a long time." They then linked to a Facebook post from Maidment's Meat Service in December 2020. "Merry Ham-mas," they wrote. "The team at Maidment's are sending lots of love to our family and friends in NSW who can't be with us this Christmas due to border closures." The Wikipedia page for Christmas ham was also included.

Article continues below advertisement
Kmart is not the only company to drop a branding faux pas.
Over the years, multiple companies have put their proverbial feet in their mouths while trying to increase profits. In December 2017, folks on social media noticed that a bracelet being sold by American Eagle looked eerily similar to shackles put on enslaved people. The company apologized immediately, and released a statement to Insider wherein they informed customers the product was being removed.
Urban Outfitters came under fire in 2010 when they began selling a t-shirt that read Eat Less on the front. A caption next to the shirt said, "Eat less or more or however much you'd like in this seriously soft knit tee cut long and topped with a v-neck," reported Huffington Post. The t-shirt was discontinued.
The bad news is, someone is missing these tone-deaf products that feel so obviously inappropriate to consumers. That's a bummer. The good news is, the companies respond quickly and with respect when people bring these incidents to their attention. I suppose that's progress.