Kmart Shopper Roasts Bathroom Set That Looks Like "Wet Toilet Paper" — but Some Folks Aren't Amused
A woman on TikTok who was shopping Kmart noticed a bathroom set that bothered her. But more people were impressed by the set than she expected.
Shopping is undoubtedly a favorite pastime among those with disposable (and, in many cases, non-disposable) income and a few hours to spare. And many shoppers know that home decor is all the rage on social media platforms like Instagram and TikTok.
Article continues below advertisement
But a woman on TikTok who took a trip to her local Kmart found a bathroom set that she wasn't so keen on buying — rather, she shared that this was one particular set to skip.
Not everyone agreed, though, and it prompted some interesting comments from fellow TikTokers. Keep reading for the full scoop!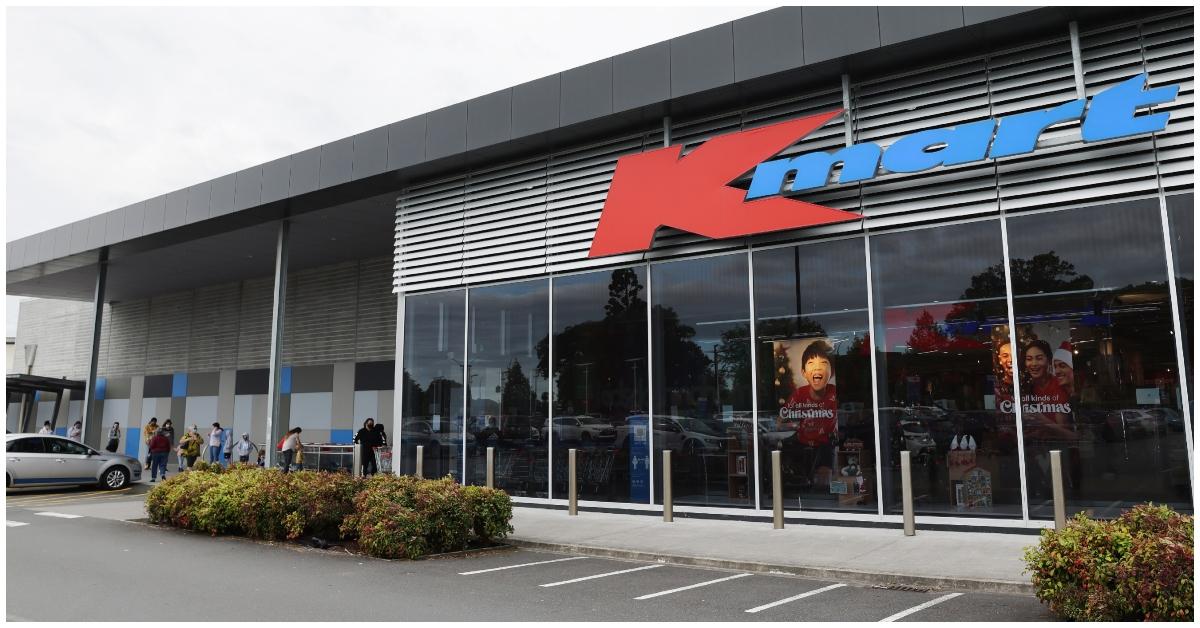 Article continues below advertisement
A woman poked fun at Kmart for this bathroom decor set, but not everyone agreed with her take — or her decision to post about it.
In June 2023, TikToker Lucky (@luckyleporidae) posted a 21-second video that documented her trip to a Kmart in Australia. In a voiceover, she notes that she typically loves a matching homeware set from Kmart, but she wasn't feeling this particular bathroom set.
Showing the "three products you do not need to buy" from Kmart, Lucky held up an $8 soap dispenser, a $6 toothbrush holder, and a $14 toilet brush holder, all boasting the same design.
As Lucky would go on to indicate, she believed these products looked a liiiiittle too much like toilet paper.
Article continues below advertisement
"Unless the aesthetic you're going for at home is 'I've stocked up on toilet paper,' you don't need this soap dispenser, you don't need this toothbrush holder, and you don't need a matching toilet brush. Don't buy them. Save the money," she said in her voiceover.
Article continues below advertisement
Several TikTokers admitted they would add similar decor in their bathrooms.
Under Lucky's TikTok video, many fellow TikTokers commented on the post. A lot of commenters agreed with her stance and said they wouldn't want them in their bathrooms either.
"I thought it was wet toilet paper," one commenter noted.
"Wet toilet paper chic," another person wrote.
Article continues below advertisement
However, several others who peeped at Lucky's video said that not only would they buy it — some already have and loved their decision.
"Bahahaha legit brought this set," one TikToker wrote.
"I have it and love it," wrote another.
"OMG I just got the pink set for my bathroom in my new house," said another user.
Article continues below advertisement
"There's a nightstand too 😅," another shared, cracking themselves up. Someone else noted that there are also matching trays in the set.
"Heading there right now to get all those 😂," declared a third commenter.
And when one commenter said she'd be down for a toilet brush holder that looks like toilet paper, Lucky even admitted in a reply comment that she could appreciate the "novelty value."
Article continues below advertisement
But not everyone was amused.
"Um who are you to tell people what to buy?" someone asked, to which Lucky replied, "Literally nobody."
In the end, it all depends on folks' taste. It seems like Lucky was just having a little lighthearted fun with her video, though some folks felt her video was unnecessary.
"I thought this was going to be a list of low-quality items, not things that don't suit your personal style," a commenter shared.
"Best advertising for Kmart," someone else wrote, adding: "Let people do their own thing, shop within their own taste and budget."
What do you think of this Kmart set and of Lucky's video about it?