We Have So Many Questions About Doc Antle's Weirdly Hot Son, Kody Antle
After watching 'The Tiger King' you may be wondering about Doc Antle and his son, Kody Antle. Who's Kody's mother? Does Kody Antle have a girlfriend or wife? We have SO MANY QUESTIONS. Here's what we found.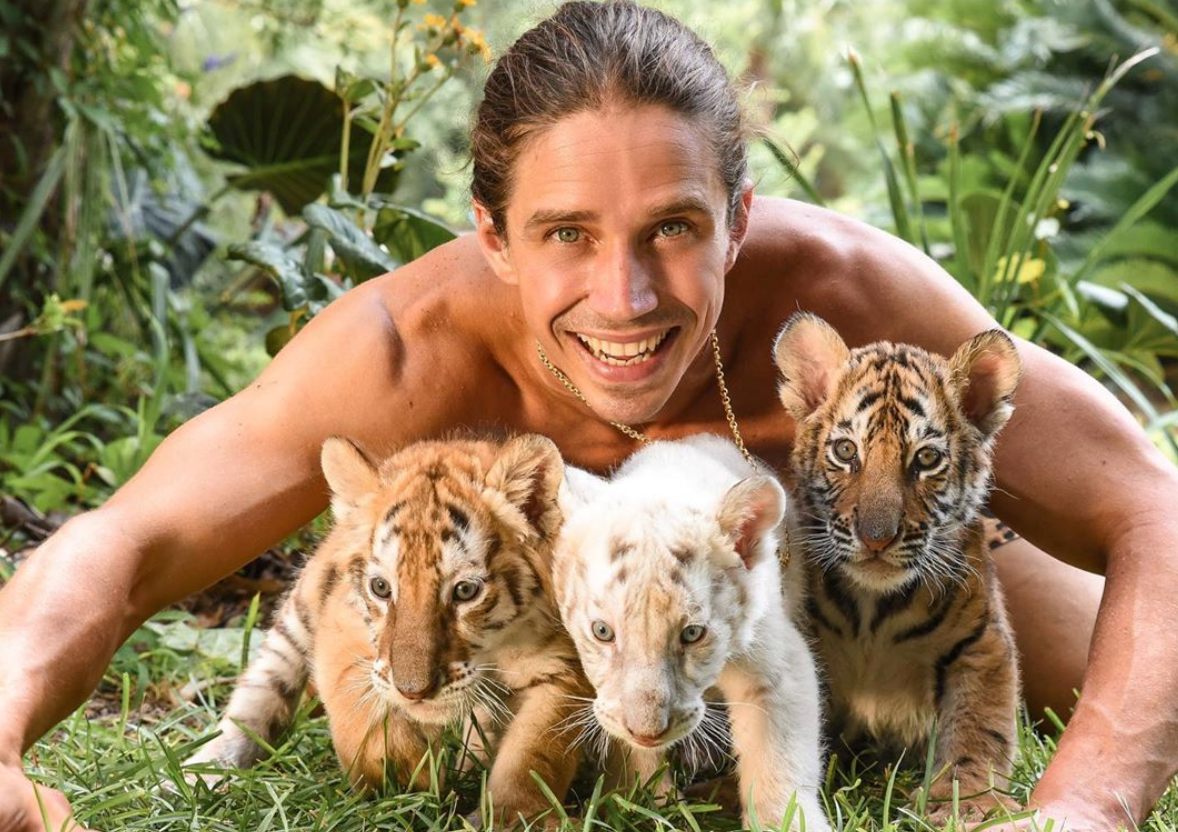 Chances are, if you're reading this, then you probably already devoured Neftlix's most bizarre true crime docuseries to date, The Tiger King (and if you haven't you definitely should). The series reveals the wildly unethical world of wild cat collecting, breeding and selling, pointing the camera largely at Joe Exotic and his private zoo, the G.W. Exotic Animal Park. But Joe isn't the only one who makes money off of tigers.
Article continues below advertisement
Other big players are profiled in The Tiger King, include Doc Bhagavan Antle, founder and director of T.I.G.E.R.S. (which stands for The Institute for Greatly Endangered and Rare Species. Doc gets his own fair share of criticism on the series, for not only how he allegedly mistreats his animals, but for his predatory behavior toward teen girls. Doc isn't the only Antle recently trending though. People have taken to Twitter to express conflicting emotions over Doc's very attractive son, Kody Antle.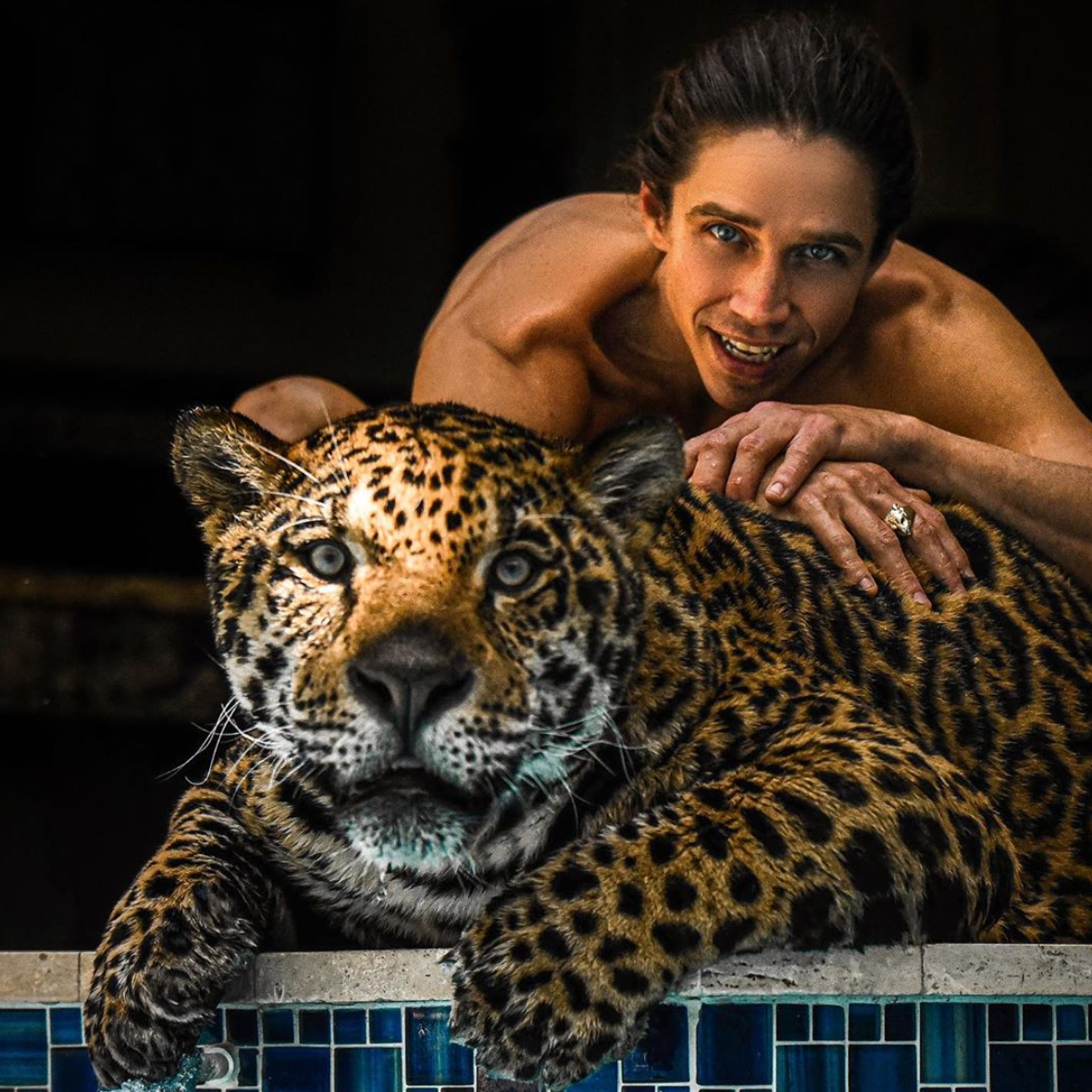 Article continues below advertisement
Who's Kody Antle?
Kody, who's briefly introduced in The Tiger King, works at his dad's safari, the Myrtle Beach Safari, and he's also quite a bit of an influencer. Nicknamed as the "Real-Life Tarzan" because he was literally raised with tigers at his dad's zoo (and because he legitimately looks like Tarzan), Kody has 1.8 million followers on Instagram and 11.5 million on TikTok.
On his social platforms, you can find videos of the thirty-year-old hanging out with his "brothers and sisters" who happen to be lions and tigers. And they are admittedly incredibly pure and wonderful.
Article continues below advertisement
Who's Kody Antle's mother?
The only thing we know about Kody Antle's mother is that she was killed in a car crash 20 years ago. Doc, who addresses the accusations of him cultivating a harem on his safari to Oxygen, states, "I am absolutely not married nor have I been since my wife died over 20 years ago now. I'm not married and I certainly don't have wives. I certainly am a single guy and I live in a house by myself."
Article continues below advertisement
After spending some time on Kody's Instagram, we couldn't find a single photo of his mother — only throwbacks to him and his dad, Doc.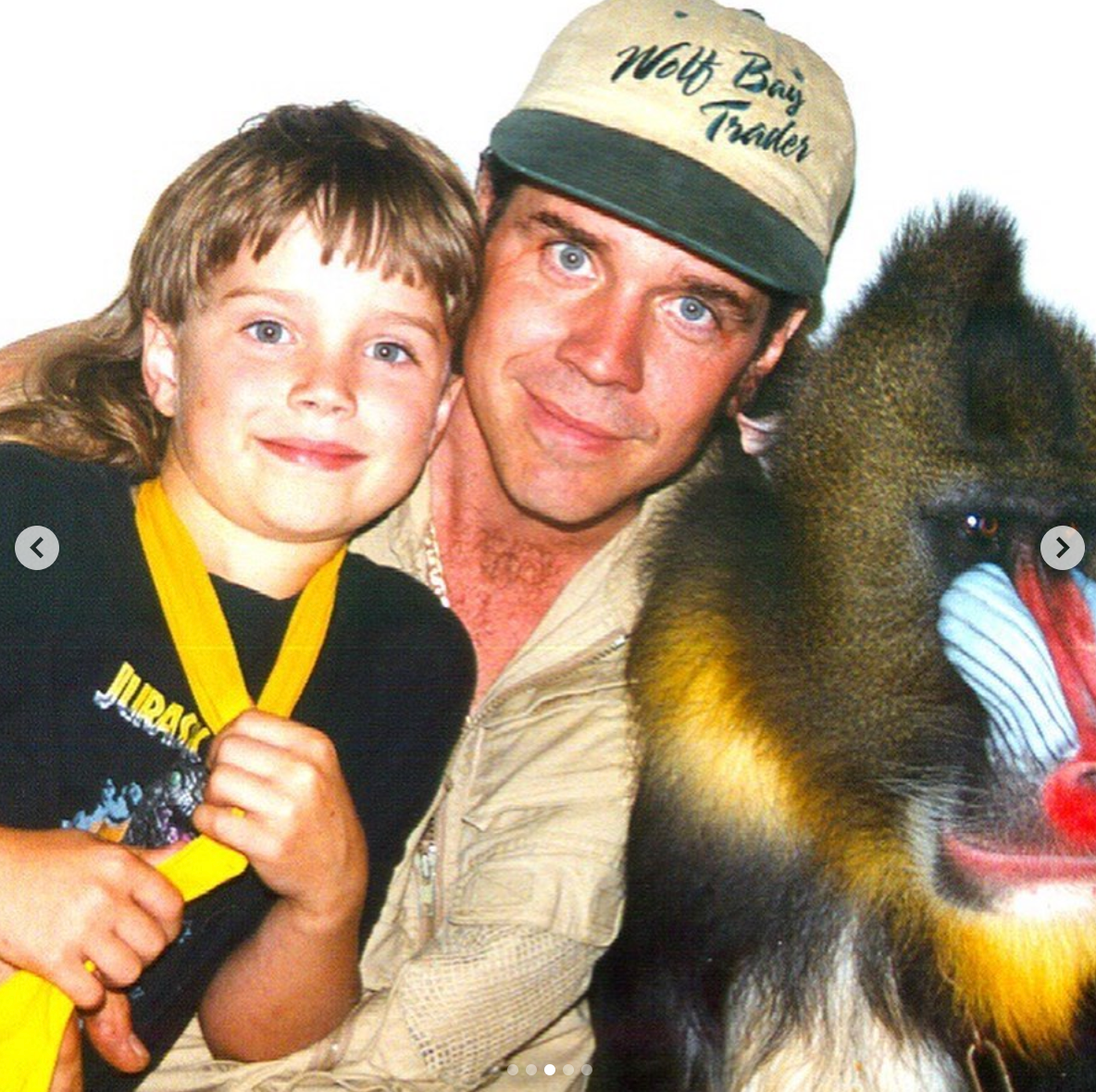 Article continues below advertisement
Does Doc Antle have any other children?
Kody posted one photo of him and his sister on Instagram, so it's safe to assume that Doc has one other child, and that's Tawny Antle. Tawny works alongside Kody and her dad at the Myrtle Beach Safari and calls herself "Queen of the Jungle."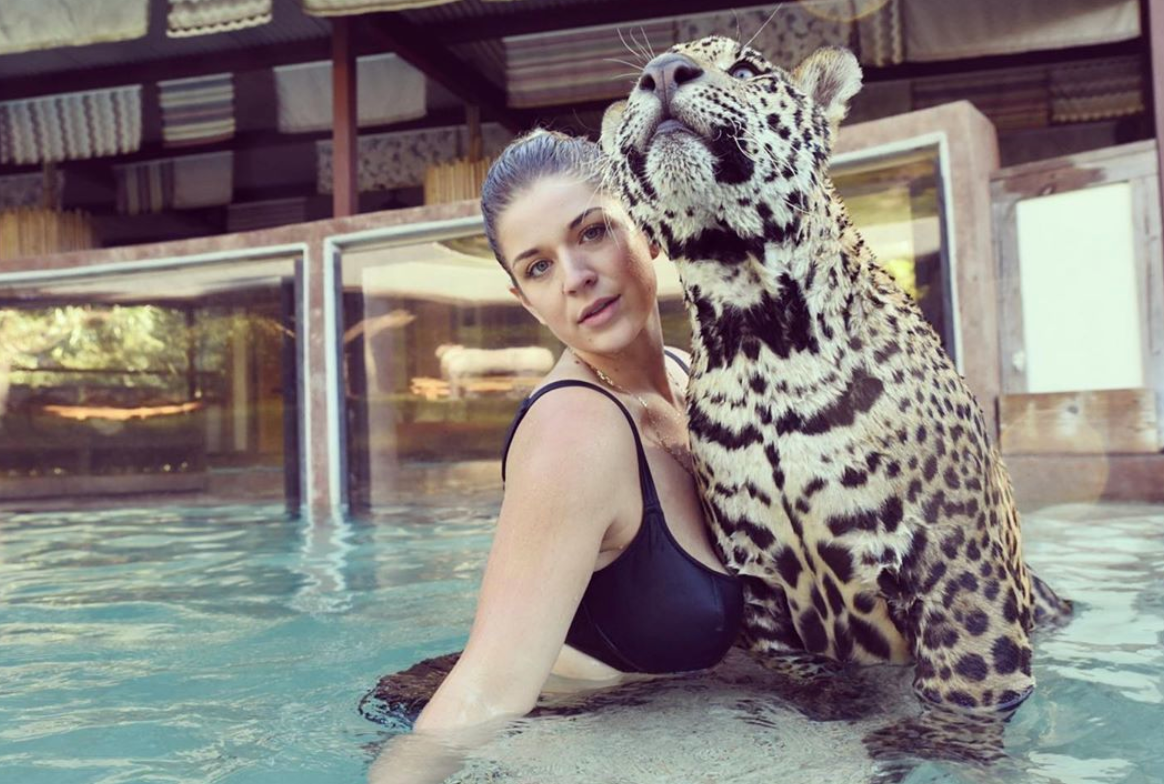 Article continues below advertisement
Does Kody Antle have a wife or girlfriend?
It's definitely possible — he could even have several, since it seems like free love is a big theme at the Myrtle Beach Safari. Doc told Oxygen that although the Netflix docuseries portrays him to be a swinger of sorts, some of the women who are shown in The Tiger King are actually Kody's girlfriends — or his grandkid's girlfriends.
The "grandchildren" statement is confusing, since Doc is only 60 years old, Kody is only 30 and Tawny is maybe only a few years older or younger than Kody. It seems unlikely that they have any children who are old enough to be dating. Either this is a joke, a mistaken quote, or Doc has a secret kid we don't know about.
The Tiger King is streaming on Netflix now.