Konerak Sinthasomphone's Brother Is Reportedly Living Life off the Radar
Content warning: This article contains mentions of sexual and physical violence.
One name, one devastating murder: Konerak Sinthasomphone. True crime lovers likely know the name all to well since the 13-year-old was brutally drugged, sexually assaulted, and murdered by Jeffrey Dahmer in 1988. Although Dahmer was later arrested and found guilty for murdering over a dozen men in February 1991, including Konerak, he was sentenced to 15 life sentences.
Article continues below advertisement
Unfortunately, Dahmer's reign of terror impacted so many people, including Konerak's brother. And since Netflix has released a series documenting Dahmer's crimes titled, Monster: The Jeffrey Dahmer Story, many are interested to learn more about Konerak's brother. After all, he was able to successfully escape from Dahmer. Here's everything that we know.
Article continues below advertisement
Konerak Sinthasomphone's brother, Somsack, is said to be living a private life off the radar.
No one can imagine going through such a life-changing ordeal. In case you're unaware of Konerak's brother, Somsack, TheCinemaholic shares that he was attacked by Dahmer before Konerak. Even worse, Dahmer was on probation when he brutally murdered Konerak.
As of now, Somsack is currently living with his wife in Wisconsin and has become partial to a private life. After being one of Dahmer's victims that was able to escape with his life, no one can blame him.
Somsack's family, along with the Sinthasomphone estate, filed a lawsuit against the city of Milwaukee and the police department for allegedly failing to uphold their constitutional rights.
Article continues below advertisement
Somsack Sinthasomphone's ordeal with Dahmer is gut-wrenching.
Now that we know Sonsack is living his life hopefully in peace, it's time to explore his unfortunate ordeal. In September 1988, Somsack met Dahmer at the tender age of 13.
Article continues below advertisement
Dahmer reportedly tried to persuade Somsack to come to his apartment by offering the teen money and claiming that he wanted to take nude pictures of him. Unfortunately, Somsack obliged and followed Dahmer back to his Milwaukee apartment where the unthinkable happened.
Article continues below advertisement
TheCinemaholic shares that Dahmer went through his twisted plot of drugging and sexually assaulting the teen. However, Dahmer made it a point to spare Somsack's life. Luckily, Somsack later escaped.
In May 1989, Dahmer was sentenced to one year in prison with work release, five years of probation, and was put on the sex offender's registry. Dahmer's sentence followed his arrest in September 1988.
Article continues below advertisement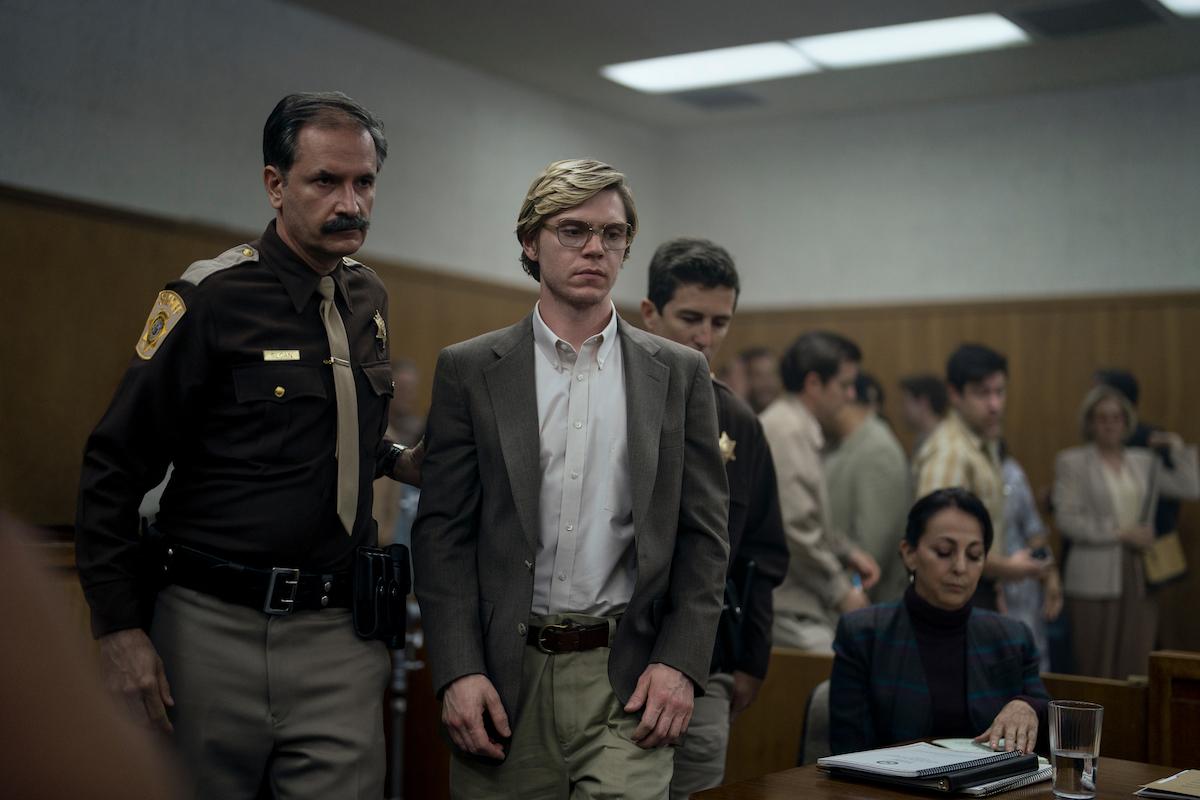 Will all the episodes of 'Monster: The Jeffrey Dahmer Story' be available on Netflix?
If you're hoping to watch the Monster: The Jeffrey Dahmer Story in its entirety, all 10 episodes are available to stream on Netflix.
Aside from the series, we sincerely hope that the Sinthasomphone family has been able to find some type of peace.