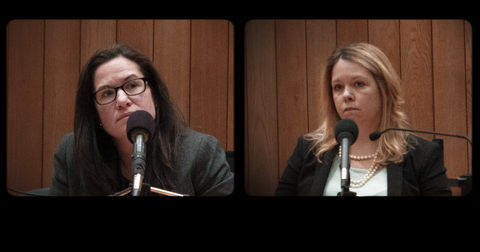 'How to Fix a Drug Scandal's Kris Foster Might Still Be in Legal Trouble
By Pippa Raga

Updated
Netflix's latest true crime documentary, How to Fix a Drug Scandal, has us absolutely rapt.
In the words of a social media user who put it better than we ever could, "I know we all just did Tiger King but Ima need everyone to jump on How to Fix a Drug Scandal immediately."
The four-episode documentary series centers around the Massachusetts drug lab crisis that came to light a few years ago. It focuses on some strong female characters: Annie Dookhan, an employee of a forensics drug lab who falsified thousands of drug tests, Sonja Farak, who was convicted of stealing drugs from the lab where she worked, and Assistant Attorney General Kris Foster, who was responsible for Farak's case.
Keep reading for everything you need to know about Assistant Attorney General Kris Foster, including where she is today.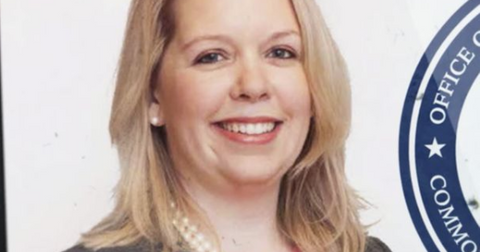 What did Kris Foster do?
There were several key players who covered up how many drugs former lab chemist Sonja Farak was stealing and using on a daily basis. Inexperienced attorney Kris Foster might have played the biggest role, and had only been on the job for six months before being assigned to Farak's case.
In fact, the documentary explains at length how, because of the attorney's inexperience, as well as orders from her superiors, Foster refused to turn over exculpatory evidence to defense attorney Luke Ryan.
As Women's Health explains, "Foster was responsible for rejecting a subpoena that would have granted Ryan access to evidence providing an accurate timeline of Farak's drug use and evidence tampering."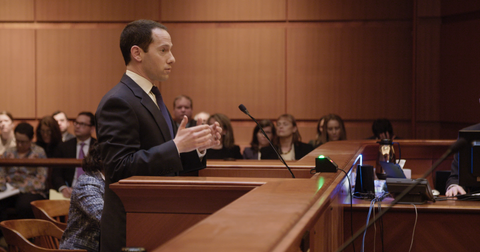 Because of the rejected subpoena, the attorney general's office only thought that Farak had been using drugs for the six months leading up to her arrest, when in fact, she had been using for years.
What happened to Kris Foster from 'How to Fix a Drug Scandal'? Where is she now?
Luke Ryan was relentless in bringing Farak to justice, and although the case came to a temporary standstill, Ryan pled to reopen the case and succeeded.
As a result, Foster's gross negligence to the case came to light. It became obvious that she had hidden files she claimed had been irrelevant to the case, and she might still be facing the consequences of her negligence today.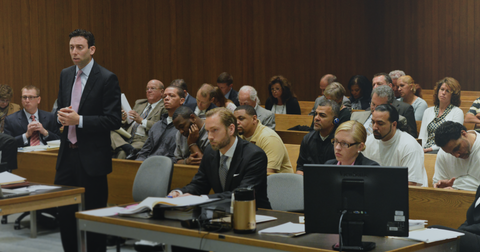 In 2017, a Hampden County superior found that both Foster and her boss Anne Kaczmarek, who had been giving her orders, had committed "a fraud upon the court." Per Decider, it was found that the two had "piled misrepresentation upon misrepresentation to shield the mental health worksheets from disclosure to the drug lab defendants."
As Boston Herald has it, the judge faulted Foster for "lack of a moral compass" and said the attorney general's office had sunk to "a depth of deceptiveness that constitutes a fraud upon the court."
Both were found to have "violated their oaths as assistant attorneys general and as officers of the court."
These days, Foster's conduct is being reexamined. While the Washington Post briefly served as general counsel for the state's alcoholic beverage commission, the outlet states that the Board of Bar Overseers in Massachusetts issued a petition for discipline against Foster and her colleagues in 2019.
Catch the whole story by streaming How to Fix a Drug Scandal on Netflix.