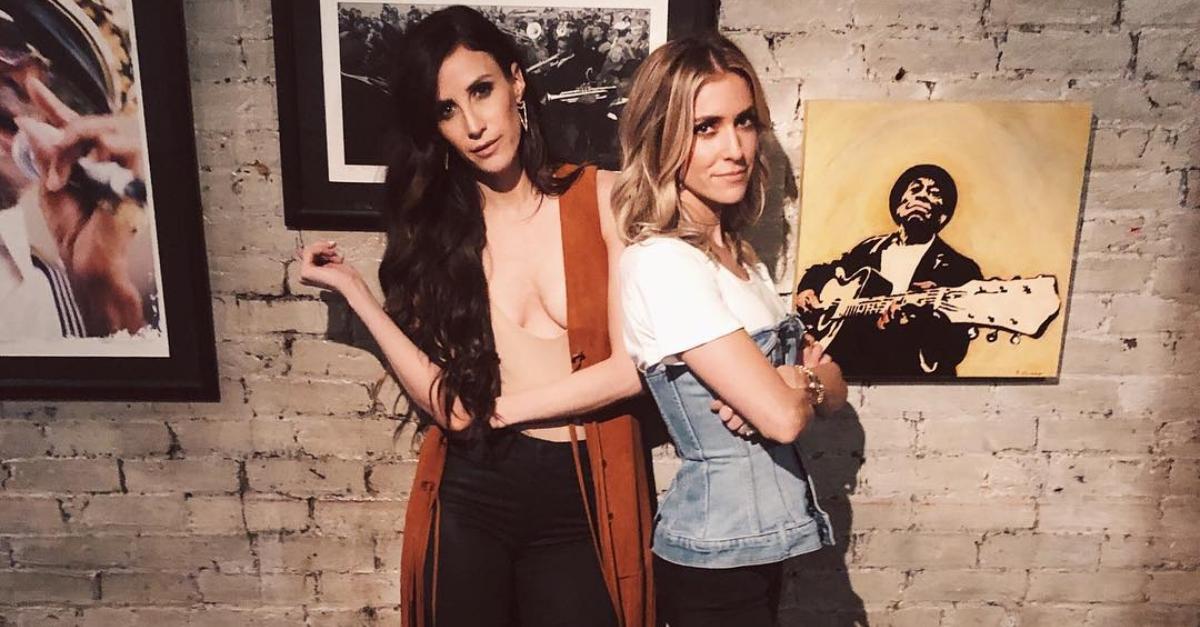 Kristin Cavallari and Kelly Henderson Are No Longer Friends — Find Out Why (EXCLUSIVE)
Are Kristin Cavallari and best friend Kelly still friends? The reality star featured her bestie on the show, but fans are wondering if something happened.
While much of the drama on E!'s Very Cavallari usually involves star Kristin Cavallari's Nashville store, Uncommon James, and its employees, Season 3 is shaping up to be very different. In seasons past, Kristin showcased her friendship with best friend, stylist and makeup artist Kelly Henderson.
After dealing with friendship drama on MTV's Laguna Beach and The Hills, it seemed like Kristin had finally found a tight-knit group of friends, with Kelly at the center.
Article continues below advertisement
Article continues below advertisement
Kristin Cavallari and her best friend Kelly had a falling out.
One of the most entertaining parts of the first two seasons of Very Cavallari was seeing the blossoming friendship between Kelly and Kristin. The two leaned on each other when things were going awry at Uncommon James, and Kelly was pivotal in promoting the brand's social media presence. The powerhouse duo effortlessly (and enviably) combined friendship and business.
Ahead of Season 3, things changed drastically between the former best friends.
In the exclusive clip, Kristin sits down with husband Jay Cutler to talk about why she and Kelly aren't speaking.
"All she cares about now is her own worth, probably," Kristin says. "And it's a really s--t feeling, and I'm probably ultra-sensitive to it because of Laguna Beach and The Hills. It totally messes up friendships, and I know that. That's why I was nervous going into it, but I thought Kelly was the last person that would become affected by it. I completely lost my friend."
Article continues below advertisement
According to Kristin, Kelly became obsessed with her own image and the fame she got from Kristin's show. Her styling brand, Velvet's Edge, has more than 200,000 followers. Kelly also hosts a podcast under the same name, which she started in mid 2018.
Kristin explained that the loss of this friendship is particularly tough because it reminds her of her beginning in reality TV.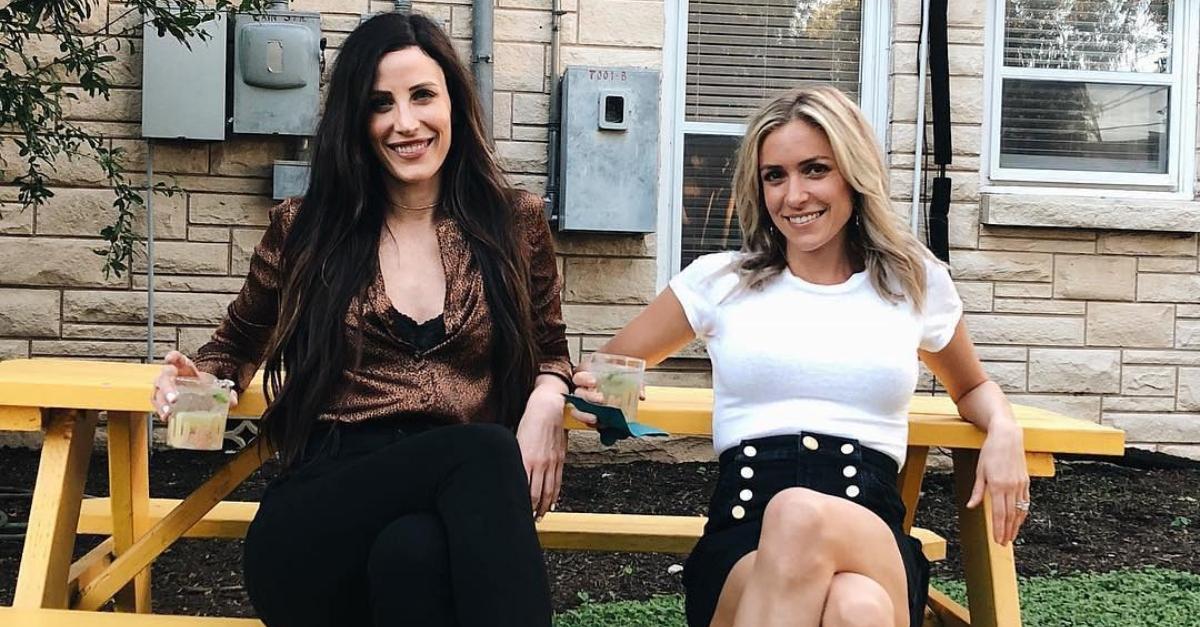 Article continues below advertisement
"Being in the public eye since I was 17, it definitely makes you kind of — it takes me a while to trust people. I don't always know what people's motives are. I think that, coming from reality TV and Laguna Beach and The Hills, it definitely changes friendships. I've always known that, and that was a huge concern of mine," Kristin continued in her confessional. "But I really thought that Kelly was the last person on the planet who would be affected by any of this."
"Kelly was in my inner circle," Kristin concludes in her interview. "She was one of my people, so this has been really hard on me."
Back at her lunch with her husband, Kristin discusses how she's been affected by the demise of the friendship.
"I guess it is what it is. But it just hurts," Kristin says at her lunch with Jay.
Article continues below advertisement
Jay then asks what we're all wondering: if Kristin will try to meet up with Kelly to talk things over.
Kristin tells him that she's not sure what to do.
"I don't know. I'm so upset right now, and if I meet with her, I really want it to go well. That would be the only point of meeting with her... I'm hoping that we can come back around."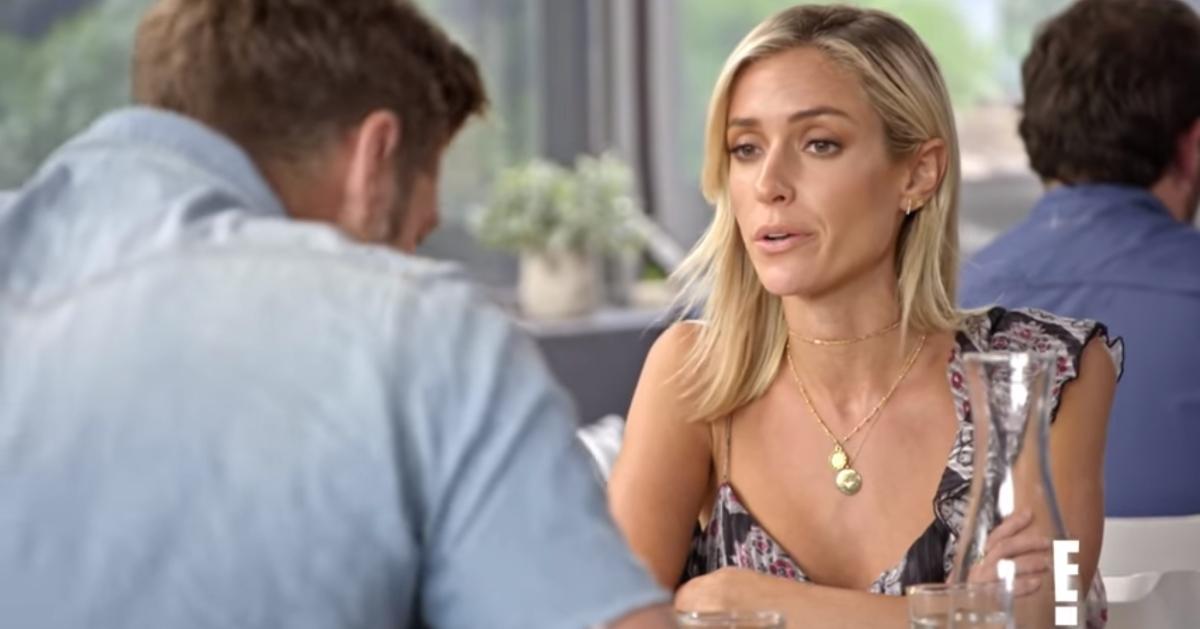 Article continues below advertisement
In the promo trailer for the new season, Kristin tells some of her other friends that Kelly "hasn't been there" for her. She pointedly says that the fallout is helping her realize "who [her] real friends are."
If you're not convinced that Kristin and Kelly's friendship is likely over, Kristin unfollowed her former best friend on Instagram. Kelly's business account does still follow the reality star.
Kristin may have replaced Kelly on the show — with Justin Anderson.
If you're worried about there being a void on Very Cavallari in the wake of Kelly's absence, don't fret. Kristin's friend and hairstylist Justin Anderson will have a big part on the third season.
In the promo for the new season, Kristin explains that this isn't a new friendship for her to replace Kelly with.
"I've known him since I was 18 years old, but we've always had a little brother-big sister relationship with each other," she says.
"Big sister here," Justin jokes.
Article continues below advertisement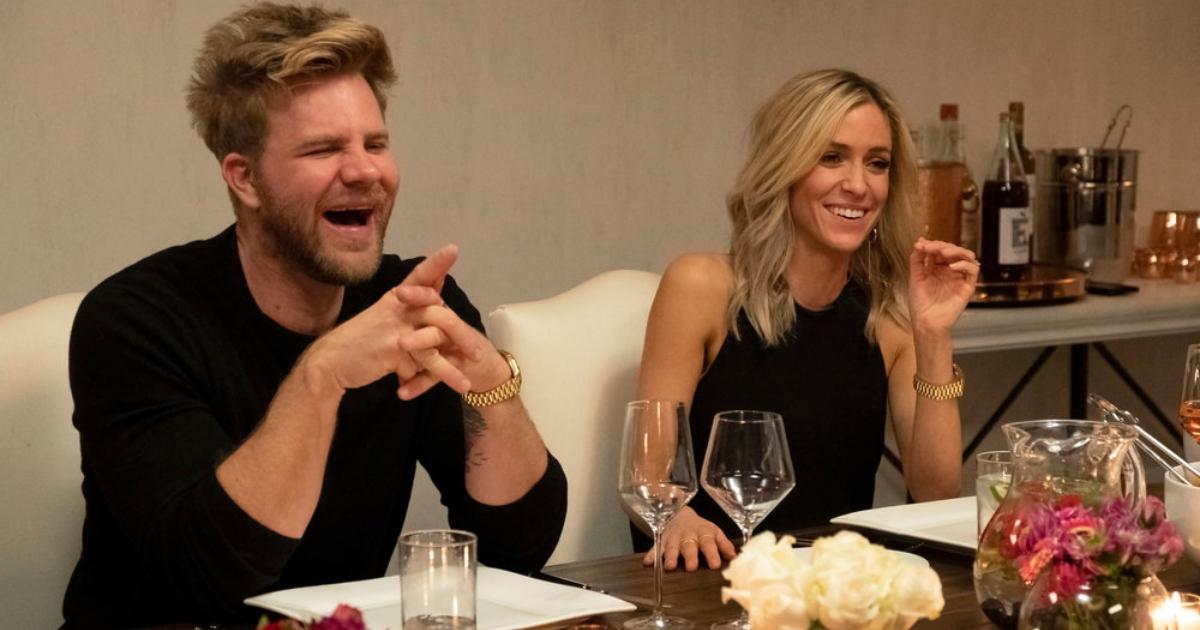 When Kristin tells Justin about her issues with Kelly, he's more than supportive.
"I'm so sorry," he says in the trailer, before adding. "You're the toughest girl I know."
The cast shake-ups and finding out more about the Kelly and Kristin drama has us even more eager to watch the return of Very Cavallari.
Season 3 of Very Cavallari premieres on Thursday, Jan. 9 at 9 p.m. on E!